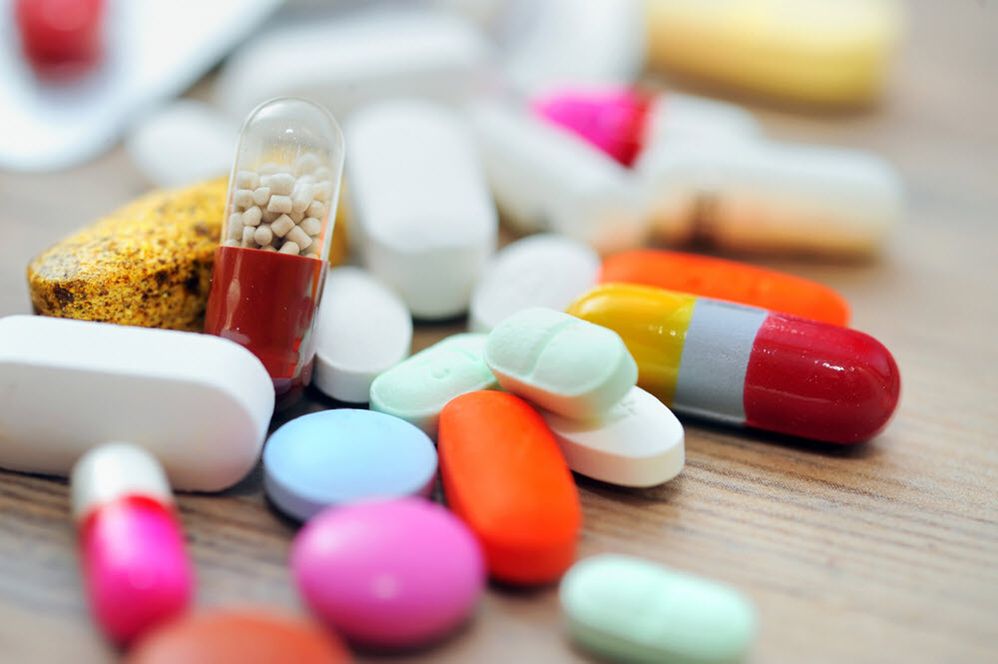 Fermentable oligosaccharides, disaccharides, monosaccharides and polyols (FODMAPs) are important inactive components to improve over-the-counter (OTC) pharmaceutical formulations. Compounds in this family, such as mannitol, polydextrose, and lactose, provide formulation benefits from imparting consistency to masking taste. However, patients may experience adverse health effects due to intolerance to these ingredients. They can be difficult to digest, causing gastrointestinal problems, including bloating and diarrhea. With FODMAP ingredients present in 55% of all oral medications, the issue is widespread.[1] New methods to accurately determine these carbohydrates and glycols are, therefore, essential to support patient health.
Carbohydrate and glycol determination challenges
Regulatory agencies, such as the United States Food and Drug Administration (FDA), require extensive composition testing of drug products. For example, strength, identity, quality and purity all need to be identified.[2] Due to the adverse effect of FODMAPs, regulators and developers are paying more attention to these components in formulations.
Determining FODMAP components, however, can be challenging. For example, carbohydrates are non-chromophoric. This means that they cannot be detected using common methods, such as spectrophotometry, and so other approaches are required.
Effective determination of carbohydrates
Pulsed amperometric detection (PAD) is a powerful tool that can detect carbohydrates and glycols without analyte derivatization (i.e., direct detection). The method involves oxidizing these analytes at a selected potential, leaving non-oxidizable compounds undetected.[3] Demonstrating a broad linear range and low detection limits, the method is highly effective for detecting and quantifying FODMAPs.
PAD can be combined with high-performance anion-exchange chromatography (HPAE) to reap the benefits above and offer a high-resolution, high-sensitivity, and rapid determination method. As the approach can directly determine carbohydrates, no sample derivatization is needed for separation or detection. The method, therefore, reduces exposure to hazardous derivatization chemicals, while also saving labor time and costs.
HPAE-PAD as a precise and accurate approach
Using HPAE-PAD, we developed and validated an assay for determination of six common carbohydrates — all in one chromatographic run. As part of the setup, we used a Thermo Scientific™ Dionex™ CarboPac™ PA300 column and electrolytic eluent generation.
Three different formulations were investigated: two cough suppressants for adults and a third cough suppressant for children. We developed a method that takes just 16.8 minutes to separate the six carbohydrates found in these cough suppressants. We also observed excellent peak area and retention time precision over different concentrations.
A robust method for improved determination
We further evaluated the method for robustness following the guidelines of USP Physical Tests, <621> Chromatography by varying eluent concentration, column temperature, and flow rate.[4] No significant disruption of retention time, peak asymmetry, or resolution was observed, showing that the approach is robust and suitable for the application.
These results demonstrate that HPAE-PAD is a precise and accurate method for reliable determination of these six typical carbohydrates present in OTC pharmaceutical formulations.
Learn more about using HPAE-PAD for carbohydrate and glycol determination in our application note, and check out our next blog for more information on determination of iodide in multivitamin-mineral supplements.
[1]Reker, D., et al. Sci. Trans. Med. 2019, 11, 1–6.
[2]A) CFR Title 21, Food and Drugs, Chapter 1, FDA, B Part 211.22, "Responsibilities of quality control unit." B) CFR Title 21, Food and Drugs, Chapter 1, FDA, I Part 211.160, "General requirements." C) CFR Title 21, Food and Drugs, Chapter 1, FDA, I 211.165, "Testing and release for distribution."
[3]A) Rocklin, R.D., A Practical Guide to HPLC Detection; D. Parriott, Ed., Chapter 6, Electrochemical Detection, Academic Press: San Diego, CA. 1993, pp 145–173. B) Rocklin, R.D., J. Chromatogr. 1991, 546, 175–187.
[4]Physical Tests, <621> Chromatography. U.S. Pharmacopeia/National Formulary (USP): Rockville, MD, USP42-NF37; p 6781.