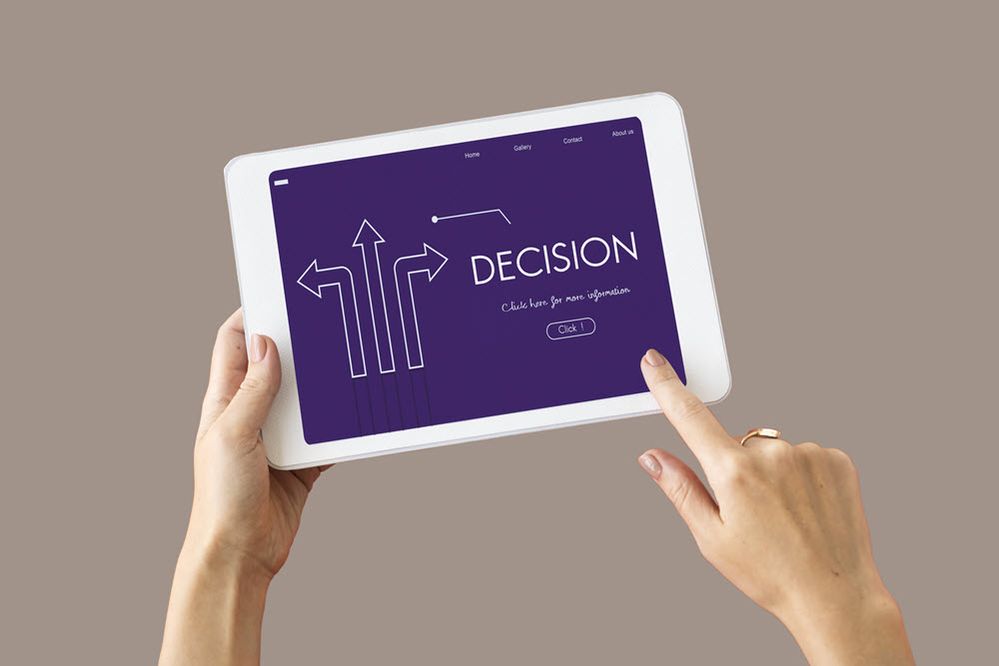 Small but mighty. Whether it is your choice of chromatography vials, well plates or column chemistries, these everyday heroes have the power to make or break your analysis. Choosing the correct product should be handled with care and attention. Yet with the plethora of options available out there, it can feel overwhelming. Add this to the fact that, more often than not, time is of the essence within your lab and many factors can come and disrupt your day-to-day work. You might end up with limited time to select your chromatography consumables to complete your workflow and make your analysis a success.
Well, with this in mind, we've created a solution to ensure that you find the right products with ease and convenience.
Say hello to our online product selection guides for sample handling and liquid chromatography columns; a set of digital tools accessible online 24/7, whenever you find that precious time. A simple series of questions will guide you directly to our recommendation for the correct product, along with educational resources along the way.
For your vials and well plates, the SureSTART™ Selection Guide will help you find the right sample handling solution for your application, whether you are looking for application-specific vials or plates for high throughput. And if you're on a budget, don't worry, the guide takes into consideration all of your lab requirements including cost.
For your liquid chromatography columns, the LC Column Selection Guide will allow you to complete your search whether you are looking for an equivalent column, a brand new method or setting up a USP method.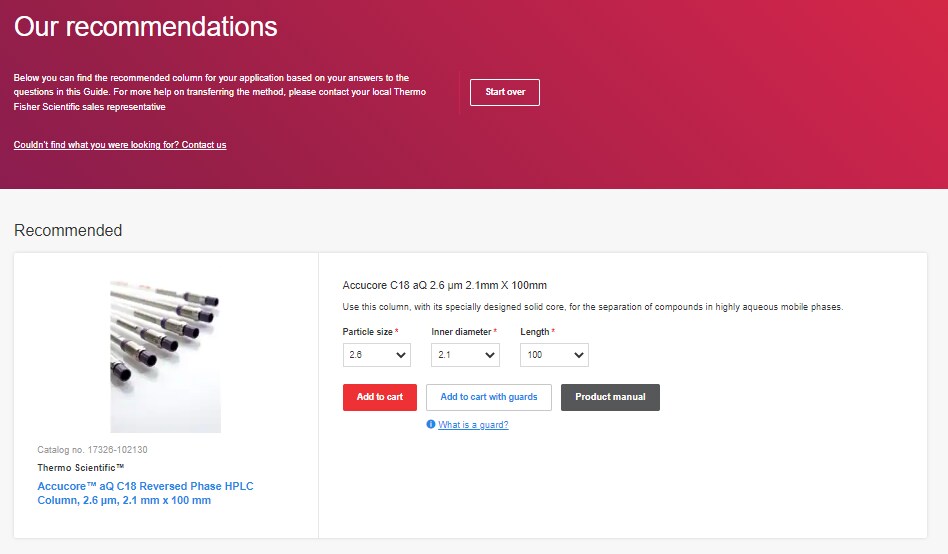 Once you've found the right fit, you can simply add your products to your cart and complete your purchase directly on our website to have your items delivered straight to your door.
It's easy, it's convenient, and it's available now. So, have a go and click away to your new application!
Additional information
Need help ordering online? Visitthermofisher.com/shopchromonline.
If you've made it this far, why stop there? You can continue to build your LC workflow by configuring your perfect HPLC system through our digital configurators and virtual product tours. Visit thermofisher.com/hplc.