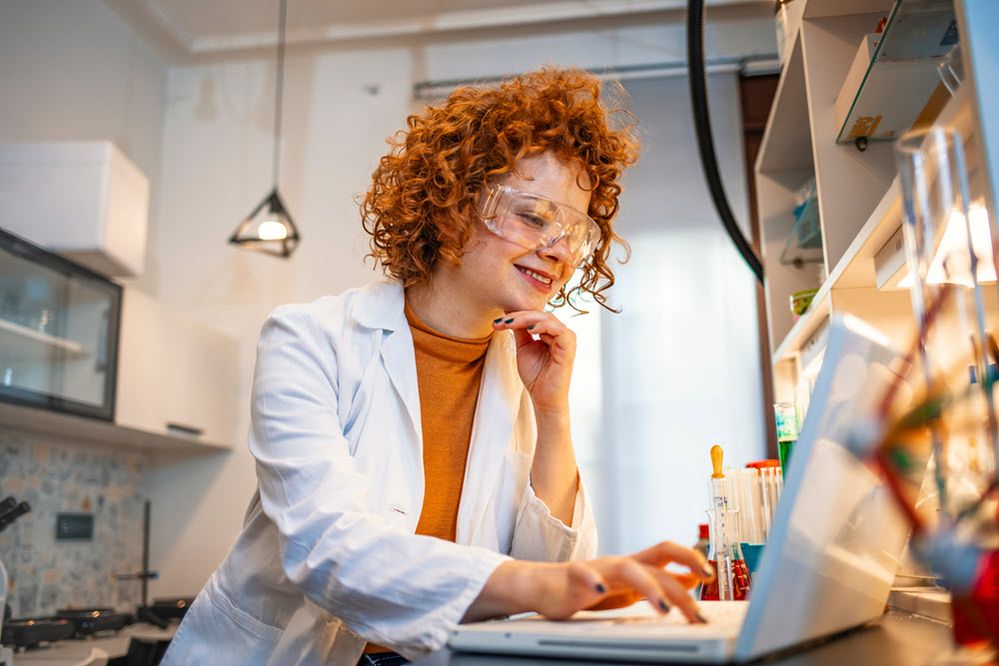 We've all been there. You need to visit a website to do some research on a big purchase you are thinking of making. While sifting through various product pages you get frustrated. You start asking these (very justified) questions:
"Why can't I just find basic information – in one place' that tells me what is included in this product?"
"I'm on the main page for the product, but where do I find detailed literature I can save and share with my colleagues?"
"I see this product photo, but it's not enough for me to understand what's going on inside. Do they have more visuals readily available somewhere?'
Then, as you hit the peak of your frustration you realize that you also need some support information for the instruments you already have. You figure that must be easier and you may as well get a win from this online expedition.
Now you switch paths and look for the support information you need on your existing product, but that proves to be a challenge as well, so you leave the company website uninformed and frustrated.
Maybe you will have to actually CALL someone on the phone tomorrow.
How ghastly.
Your life does not have to be that frustrating
I too have been in your position. And that is why I am excited to share with you our latest set of digital tools available for HPLC products. The goal behind these is to enable you to:
More easily research products
Find specific product or application resources
Access product support information
Making HPLC instrument research easier
Shopping for the right instrument can be a difficult process, especially when trying to get a feel for a product online. The Thermo Scientific"¢ Vanquish"¢ HPLC and UHPLC System virtual product tours, including the newest Vanquish Flex UHPLC System tour, aim to make your product research easier.
Virtual product tour of Vanquish Flex UHPLC system.
We just released the newest addition to our product tours, theThermo Scientific"¢ Vanquish"¢ Flex UHPLC System. Ourvirtual product toursnow cover the entire Vanquish family and are designed to help you better understand our instruments while researching them in a self-guided manner.
Our interactive 3D product tours of Thermo Scientific Vanquish HPLC and UHPLC Systems with embedded videos and descriptions of key features and capabilities provide an at-a-glance overview.
Now, rather than relying on static images and specification sheets, you can visually go through – and learn about – the different features and capabilities.
Use the menu or hotspots on the system to navigate your way around. You can even zoom in and out, and rotate the system 360° to get a good look from every angle.
Looking inside the Vanquish Flex. Once inside the system, you can explore hotspots in different parts, such as the pump or autosampler. They often include relevant links to literature for more detail, as well.
How to find the specific HPLC product or application resources you need
Sometimes an overview on a product page won't cut it for the level of information you need.
Other times you might only want specific literature to help support your work. Wouldn't it be great if all of this just lived somewhere that you could easily filter and navigate?
We thought so too! That's why we just launched the new HPLC and UHPLC Resource Filtering tool. This tool offers a one-stop-shop for all product literature, videos, webinars, applications and more related to Thermo Scientific HPLC and UHPLC products.
Tired of combing through vendor sites for application details? Now you can use this tool to:
Search for HPLC resources by keyword

Search for HPLC resources by filtering
This tool really is a game-changer when you need to find more in-depth information on a topic.
Access HPLC instrument support information in a jiff
We all know that websites usually excel at providing the information needed to decide whether to purchase. But what about when you are looking for support on your existing or future products?
Our new HPLC Support Center aims to help with that. You can navigate through the categories to find technical information, best practices, and general considerations for working with HPLC instruments.
Take your science a step beyond with our new help tools
I hope that each of these new areas of our Thermo Fisher Scientific HPLC website help make your product research, shopping, or browsing experience faster and more productive.
Don't forget to check out our other educational resources and shopping tools, like our HPLC Learning Center, system selection guides and component selection guides.
And when you're ready to really love your chromatography, you can buy your dream Vanquish LC system online with our configurator.