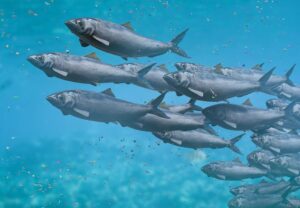 I don't know about you, but when it comes to anything to do with food, I save the best bit for last, and there is no exception — even when it comes to webinars.
We are fast approaching our next installment of the popular Emerging Topics in Food Safety series, and we really have saved the best for last.
Covering contaminants in food, the webinars will include presentations from our customers on the topics on everyone's food safety testing menu. These include:
Entree
Dioxins and persistent organic pollutants (POPs) in food, with Kjell Hope from Pacific Rim Laboratories and Chris Shevlin (@chris-shevlin) of Thermo Fisher Scientific.
Sample prep for POPs analysis has to be one of the biggest bottlenecks in the analytical workflow. What if there was a way to automate this process, to extract your analyte of interest, whether a pesticide, dioxin or organic pollutant in a way that is robust, reproducible and enables your lab to become more efficient? And hear about how GC-MS/MS analysis can improve your sensitivity and the security of your results.
Main Course
Microplastics in food, with Federico Benetti, Director Ecsin, LAB Рpart of M̩rieux NutriSciences Group, Michael Bradley, Senior Product Manager, FTIR and FTIR microscopy and Lukasz Rajski, Product Specialist, Thermo Fisher Scientific.
The vast array of different plastic types available on today's consumer market makes the qualitative or quantitative analysis of microplastics extremely challenging, and there are no officially recognized methods available. Our presenters will look at various analytical techniques, including µFT-IR and pyrolysis gas chromatography-mass spectrometry (py-GC-MS). Watch for additional interesting developments coming in 2023.
Dessert
Non-intentionally added substances (NIAS) including PFAS in food, with Andrea Vittadello, Merieux NutriSciences Food Science Center, Dr. Yelena Sapozhnikova and Dr. Raegyn Taylor of the Agricultural Research Service, USDA.
A non-intentionally added substance (NIAS) in packaging is an issue of growing concern €" especially due to the number of degradation products, impurities and contaminants from production processes or recycled materials. Also, the detection and quantification of known PFAS and the discovery of unknown PFAS substances in food has never been more important, and determining the best workflow for your analysis can be challenging. This is a course you won't want to skip.
After all, we are what we eat, and by identifying these dangerous compounds that are among us and in our food chain, we can help keep everyone safer.
Watch the webinars
For more information on food safety, attend our Emerging Topics in Food Safety webinar series, designed to showcase food safety issues that are important in the European, Middle East and Africa regions.
October 4-6: Food contaminants. 11 a.m. Central European Summer Time
Watch these on-demand webinars:
Food authenticity and quality control
Pesticide residues analysis
Sugars and metals in food
Want to read more about how Thermo Fisher Scientific can help you optimize your food and beverage safety testing?
Visit our Food & Beverage Learning Center and check out and share our latest brochure.