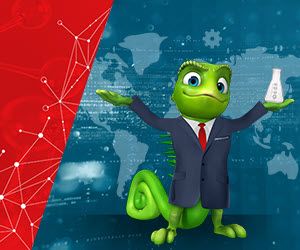 The deadline for oral and poster presentation submission for the Innovation Summit has been extended to 31 July to allow you more time to share with us and your colleagues what YOU'VE been doing. In September, you'll have the perfect opportunity to see how we apply our vast knowledge in the analytical testing laboratory, making your life easier.
Our two Innovation Summit meetings will each be held over a week. You can come and go as you please, listen when you want, and depending on your schedule, from the comfort of your laboratory or office.
Join us and get involved
At the events:
Get advice through roundtable discussions with users and technical advisors
Learn tips and tricks, and educational tutorials
Discover our best practices meetings
Book your 1:1 session with an expert
Most importantly — enjoy fun and games. More info to come.
Chromeleon user symposium
From 6-10 September, the virtual Chromeleon Software – No Compromise Enterprise symposium will run in place of the traditional in-person Chromeleon Software International User Symposium. Open to everyone globally, in multiple time zones and languages, it will highlight the ever-present need for flexible and remote chromatography data system (CDS) software, while maintaining compliance and data integrity in a virtual world. Discover how to fully utilize the extremely user-friendly Thermo Scientific™ Chromeleon™ CDS to enhance the way you and your lab work for improved efficiency, connectivity and compliance.
Advancing Separation Science
Advancing Separation Science will be held 13-17 September, focusing on chromatography techniques — specifically HPLC and GC — along with associated MS application solutions.
Come to learn and discover how chromatography separation technologies and applications are evolving in our modern world, helping you meet the challenges of today's pharmaceutical and biopharma laboratories and the lab of the future.
We will also be introducing our new products in separation science and demonstrating how applications you use every day can be made easier and produce better results than ever before.
Our Innovation Summits are designed to keep pace with the latest trends and developments in the field of analytical science. Come and meet us, chat, and exchange ideas with top scientific leaders and application experts. Find more information here.
Did you miss Shaping the Future of LC-MS?
If you missed Shaping the Future of LC-MS in Life Science Together held in June, view it now on-demand here.
Complementary Resources You May Have Missed
Thermo Fisher Scientific offers several educational events throughout the year. Recently held 22-24 June was the 2021 Global IC Symposium. You can view the on-demand symposium here.