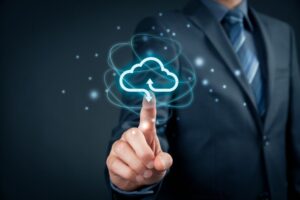 "What's the cloud?"To someone who does not live in a technology hub, this sounds like a very absurd question that does not make any grammatical sense. For the rest of us, it's a very appropriate question given the sheer number of cloud computing technologies that have emerged. I recently attended an educational panel discussion on this topic. They not only educated attendees on the benefits of cloud computing, but also on the future of this industry and common pitfalls to avoid when evaluating services.
When new trends or initiatives start, I find it important to peruse a variety of resources even for learning about analytical technologies. If you have read my previous two blogs titled, "When Drones Deliver Your Prescription Medications" and "Modernizing the Pharmaceutical Applications Library," you are fully aware that the U.S. Pharmacopeial Convention (USP) launched the Monograph Modernization Initiative in 2011. As a result, there will be more modernized monographs that allow ion chromatography (IC) as a technique for counter ion determinations, performing impurity analysis of drug substances, excipient analysis and drug substance assays.
To help you learn more, Separation Science and Thermo Fisher Scientific have designed an online USP Monograph Modernization & Ion Chromatography Portal that is complete with expert videos, different assays, webcasts, etc. This site is a wealth of information designed to help you gain an understanding of available IC methods for pharmaceutical analysis.
To supplement your learning, I'd also encourage you to tune into an upcoming panel discussion on Oct 5th with the Analytical Scientist. This webcast will go into detail about the role of IC as part of the Monograph Modernization Initiative. I personally think the most value you will get will be from the insights shared by panel experts who include employees of the USP, Baxter Healthcare and Thermo Fisher Scientific. Each key opinion leader (KOL) will share their experiences and insights on pharmaceutical analysis.
In today's age of information overload, it's important to think about which resources are going to be the most helpful for you to learn. I've definitely benefited from listening to panel discussions which give me a different level of insight into topics of interest. I hope that you find one of the above resources I mentioned to be as valuable and insightful!