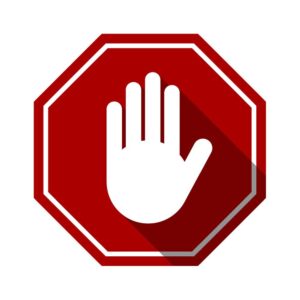 Like all great things in life, your treasured HPLC system will not last forever. If you identify with any of these issues, you should consider replacing your instrument.
I used to joke in grad school that how fast I graduated depended on how often our instruments broke down, because the inevitable always happened. As soon as I was ready to analyze my freshly synthesized product, BAM. The HPLC was down again.
And the fact our system was older than I did not help matters. Many times, I fantasized about having an "Office Space" printer moment with the HPLC.
Like your car, your HPLC has a limited performance lifetime. Parts wear and tear, and pumps, autosampler, column compartment, or detectors eventually give way. At some point, you ultimately must decide between shelling out cash on expensive repairs or saving money in the long run by purchasing a new system.
Besides, there are plenty of benefits to relacing your fossil HPLC system with a modern one, such as not wasting your precious cash flow on excessive instrument repairs. You will also enjoy advanced features to improve data precision, increased productivity and maximum uptime.
From frequent and costly visits by the service engineer, roadblocks with method transfer, or wanting to maximize your productivity and data quality, here are the top five signs you need a new HPLC system.
1. Your new best friend is the service engineer
Service engineers are like the surgeons of instruments. Chances are you are happy to see them for yearly scheduled maintenance and small repairs, but when you get to the point of regular fixes because your system constantly breaks down, your HPLC needs to retire.
As the performance and robustness of your HPLC fade, you will notice a decline in the quality and reproducibility of your data. Some noteworthy things to look for in a dying HPLC are reduced sensitivity in your UV detector as the optics alter, the inability to replace spare and wear parts, and inefficient column temperature control.
Unfortunately, your HPLC will not last a lifetime. What you can do, however, is ensure the next system you purchase includes benefits likeLightPipe™ technologyto maximize UV detector sensitivity and performance andSystem Health Checksto maintain robustness and precision.
2. You need to maximize sample throughput
If you are a quality control or contract lab running hundreds of samples a day, maximizing sample throughput to increase revenue is probably at the top of your priority list.
Now consider the situation where your boss says the standard 30-minute method you use for a routine analysis is too slow and tasks you with finding a solution to maximize throughput.
A few ways to boost your sample throughput include switching from HPLC to a UHPLC method to reduce analysis time, increasing sample capacity, and upgrading your chromatography data system software.
You can easily incorporate all these changes with theThermo Scientific™ Vanquish™ Flex UHPLC. At a maximum operating pressure of 1,000 bar, this platform gives you the flexibility to run faster separations on a single instrument and increase vial capacity to 8,832 samples by adding the Vanquish Charger.
You can also choose to power your instrument with theThermo Scientific™ Chromeleon™ CDSto deliver efficient data evaluation and reporting.
3. You regularly struggle to adopt methods from different labs
Ah, method transfer.This process can be downright complicated, time-consuming, and troublesome with the wrong system. If you regularly struggle to adopt methods from outside labs, chances are your HPLC instrument is not suitable for the job.
A common way to know if your instrument can handle outside methods is by running a system suitability test (SST). The SST criteria include things like retention window, relative retention times, resolution, and signal-to-noise ratio.
If your current HPLC cannot perform in the range of these specific criteria, you need to find a system built to handle versatile run parameters. You cannot afford to waste time and money on repeat method transfer failures, not to mention your sanity.
How can you overcome themethod transfer struggle? Packed with a full suite of method transfer tools, theVanquish™ Core HPLCincludes atunable gradient delay volume, multiple column thermostatting modes, andcustom injection programs, making adopting outside methods headache-free.
4. You need to increase productivity
Are you constantly asked to get more work done with less? You are not alone. This theme is common nowadays, especially in high-volume QC labs and manufacturing facilities where productivity is pushed to the limit every day.
If your LC method is optimized for time, or you cannot adjust parameters due to sample complexity, the only real solution to increasing productivity is to have more instruments or a dual LC system.
With theVanquish™ Duo for Dual LC, you can double the output no matter if performing identical and different analyses on a single instrument. One bonus feature about this system is you do not have to sacrifice bench space because the system contains two LC's built into one.
Two flow paths allow you to run the same method on both flow paths or run two different methods simultaneously, likecharacterizing antibodies with SEC and IEX, enhancing your productivity and return on investment.
5. You cannot achieve full separation
Sometimes, no matter the eluent composition, run time, column chemistry or column length, you will encounter complex separations. Difficult-to-separate analytes can impede your ability toachieve full characterizationof compounds.
Conquering separations with co-eluting substances, low-abundant analytes, or MS incompatible solvents should not be a challenge. If you find yourself regularly dealing with incomplete separations, you should consider switching to a two-dimensional liquid chromatography instrument.
By harnessing the power ofVanquish™ 2D-LC Online SPE systems, for instance, you can quantify low abundant analytes, clean up your sample and eliminate MS incompatible solvents.
Save money on any new Vanquish HPLC or UHPLC system with our Lab-Forward Trade-In Program
Having robust, reliable and quality instruments to meet your analytical needs is essential to keeping up with the speed of science.
Whether your HPLC system is ancient and unreliable or your separation needs change from taking a new research project or customer, we have a solution for you.
For a limited time, you can save money when you purchase any Vanquish HPLC or UHPLC system and trade in your old one.
Are you in need of a new HPLC instrument? Shop for your Vanquish LC system onlinehereand receive a quote in minutes — not days.