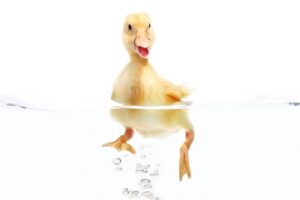 It's calm in the office of this Global LIMS Manager at a top 10 international
biopharmaceutical
company. Everything appears to be running smoothly. But how much work is going on under the surface?I'm chatting with Clare, the LIMS manager at one of our client sites, about how ensuring compliance is the main driver for implementing their
Laboratory Information Management System
across their
QA/QC labs
on an international scale. A key concern among our pharmaceutical customers when it comes to
passing FDA and other regulatory audits
is data integrity; namely, ensuring the accuracy, completeness and consistency of data throughout its lifetime, in the lab and beyond.
The Importance of Data Integrity
"Data integrity is an integral focus for us," Clare says. "We need to be confident that we can show that data has not been manipulated or changed, and if it has we need to easily see who made the change and when." Clare and the Quality team rely on the system security and data protection capabilities of SampleManager LIMS to prove without doubt that the data recorded in the LIMS are the accurate product of tests carried out and any calculations made to obtain final results. SampleManager date and time stamps every action and records it in the audit trail, and requires electronic signatures to identify the operator and when changes are made. "This ongoing documentation has to happen at all points throughout the lab workflow so auditors can check back through a job and see how the scientists arrived at the end result," Clare added.
Ongoing Support
With FDA audits in pharmaceutical QA/QC labson the increase and observations and warning letters costing precious time and money, the reasons for having a comprehensive laboratory management systemin place are clear. Clare joined her company twelve years ago, when SampleManager was initially being implemented, and was involved in the decision to select SampleManager at her previous company. She told me that one of the main selection criteria was that the vendor had to be strong from a support point of view, especially in a pharmaceutical environment. In addition to ongoing support, implementation and validation are especially challenging for this industry, where it really couldn't be more important that the data is proven to result in the correct decisions being made.
Improve Compliance by Improving Data Management
So what are the main benefits Clare has seen their labs realize? She said, "Over the years we have rolled the system out to fourteen sites globally, some of whom have been using older, legacy or in-house systems, and others who have been managing everything on spreadsheets. The benefits vary depending on the system we are upgrading from, but across all sites using SampleManager our Quality teams report significant compliance improvements as well as time savings, both in terms of producing the data required in an audit as well as actually shortening product release time due to improved overall data management."
One of their recent implementations resulted in a reduction of approximately one hour per day just by integrating SampleManager with other enterprise systems such as SAP. Another site manager commented, "SampleManager LIMS enables us to standardize the workflow of routine testing and optimize stability and Environmental Monitoring."
Among the other advantages, providing accurate, complete and consistent data rapidly in the event of an audit is the most important, and is increasingly more so among our pharmaceutical clients. With this in mind, we have gathered a library of resources to help Quality and LIMS managers of all pharmaceutical companies understand the requirements when it comes to proper data management, and make important steps toward achieving a solid integrated informatics solution for their laboratories.
For Clare, there is clearly a lot going on under the surface, but she's confident that her company has a solid system in place to keep their data flowing in the right direction for years to come.
Additional Resources
For more information about laboratory information management systems and audit readiness, check out the useful resources below.
Is your lab concerned about an upcoming FDA audit, or has your lab successfully passed an audit recently? If so, I'd like to hear about your experience.