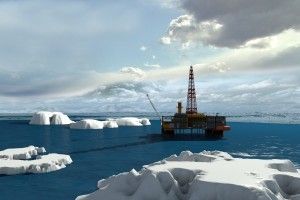 I recently became interested in learning more about oil & gas production. Of particular interest was the laboratory analysis of crude & petroleum distillates, natural gas & condensates, and the industrial water process for
upstream, midstream, and downstream sectors
. In getting up to speed on the various analytical techniques, I noticed that a critical component in the laboratory analysis that is often taken for granted is the Laboratory Information Management System or
LIMS
.
LIMS is a sophisticated software program used to manage information and data, such as workflows and data tracking, in scientific and commercial laboratories. Enterprise LIMS software expands laboratory workflows with business management software tools that enable operations management, data/records management, quality control, regulatory compliance, andinformation sharing between instrument technologies and lab stakeholders (e.g., technicians, operators, scientists, clients, and regulatory bodies). The objective is to reduce risk and operating costs by making more timely decisions. The following are three examples that demonstrate how LIMS satisfies the objective with Integration, Standardization, and Regulatory Compliance capabilities.
Integration
Shell's Pearl GTL in Qatar, the world's largest natural gas to liquid (GTL) petroleum plant, had the challenge of identifying a LIMS solution to manage a quality control system receiving a continual stream of 34,000 transmitted messages across their process workflows. Pearl GTL captures the full value chain, from offshore development and onshore gas processing to the refining of finished products. The solution they selected was SampleManager LIMS for its capability to integrate with other systems, including operations management, batch tracking, and enterprise tracking. Without this integration it would be almost impossible to achieve success with a project of this size, according to a Shell customer in a recent case study.
Standardization
The Sakhalin II project, located within the Arctic Circle at Sakhalin Island in Russia, is a $10 billion investment by Sakhalin Energy and the biggest integrated oil and gas project in the world. The project incorporates the recovery, production, and transportation of oil and liquefied natural gas (LNG). As such, it has a major undertaking of sample handling and testing. Environmental and Health and Safety compliance have been important drivers in the development of Sakhalin, both to monitor the field operations and plant processes and to measure product specification and quality test the products.
In order to provide a real-time round-the-clock analytical regime, an ultra-modern laboratory was commissioned to be located at the LNG plant/oil export terminal (OET). The decision to invest in a new LIMS to manage the sampling process from upstream to sample report was imperative for Sakhalin Energy's new laboratory.
Sakhalin Energy standardized on SampleManager LIMS for integration with the main laboratory and the upstream satellite laboratories, as well as for data management of environmental monitoring throughout Sakhalin Energy operations. The result of SampleManager LIMS standardization has been to generate analytical reference data for product quality and custody transfer invoicing, calibration of on-line process analysers, plant performance, equipment condition and environmental monitoring. It also has enabled providing expert advice on LNG and crude oil Sales Purchase Agreements
(SPAs) and plant troubleshooting. In addition, some laboratory instruments, such as GC, are planned to be connected into the LIMS so that reports can be accessed centrally and instruments can be scheduled for calibration from within the LIMS, as described in a recent case study.
Regulatory Compliance
ISO/IEC 17025 is the standard for which most labs must hold accreditation in order to be deemed technically competent. In many cases, suppliers and regulatory authorities will not accept test or calibration results from a lab that is not accredited. Laboratories use ISO/IEC 17025 to implement a quality system aimed at improving their ability to consistently produce valid results. A prerequisite for a laboratory to become accredited is to have a documented quality management system. The usual contents of the quality manual follow the outline of the ISO/IEC 17025 standard.
While many in the oil & gas industry already rely on LIMs as a way to manage laboratory processes and important data, it is much more than that. Hydrocarbon processing labs are becoming like third-party service labs, meaning that accreditation with standards such as ISO 17025 is no longer just a nice to have, but a necessity to ensure conformance and customer satisfaction.
ISO 17025 compliance in the oil and gas industry isn't easy, especially in labs still using a paper-based process, but for those labs that take a comprehensive approach, the benefits are significant. Compliance processes can be part of an integrated program that improves overall multi-facility performance. Compliance with ISO 17025 demonstrates a commitment to quality and provides customers the assurance that the laboratory adheres to globally-accepted best practices.
So whether an oil and gas laboratory starts with regulation as its impetus or simply wants to improve quality, the end result with SampleManager LIMS is the same: an integrated system that can deliver the best of both worlds, as described in a recent article.