Daily routine simplified
While we all are different, most of us have very similar daily routines.
We sleep at night, wake up in the morning, brush teeth, exercise, have breakfast, go to work, have lunch, come back home, spend time with family, have dinner.
The details might differ, but the overall schedule fits the majority. What we don't realize is how these tasks are made easier by the progress of technology and how much time we save each day because of this.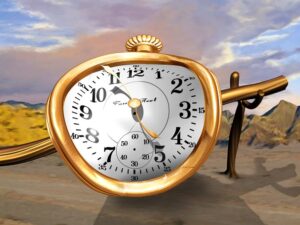 Unlike the old days, we don't need to heat the water for a shower or make a fire to prepare breakfast. Laundry and dishes are done automatically, a coffee machine (my personal favorite) makes coffee with one click, and the latest news are published on your favorite news portal.
I am sure most people underestimate the importance of small things as they become routine, but the situation changes when modern-day convenience disappears for the researcher in the laboratory.
Small issues holding us back
The work of many LC-MS researchers consists of preparing and analyzing samples every day, and the small issues here might ruin the good mood and hold back the project progress. Let's see some examples and features in the Thermo Scientific™ Vanquish™ Neo UHPLC system make your everyday tasks simpler:
Samples may be prepared in vials, well plates with 96 or 384 positions. If you don't select the proper sample rack type, the analysis will stop.

An integrated barcode reader inside the sample compartment automatically identifies the rack and well plate with 2-D barcodes to avoid sequence interruption.

Improper heat distribution and unequal sample cooling might result in disproportional sample evaporation inside the vials or well-plates, changing analyte concentrations and affecting the overall LC-MS results.

The use of circulating air in

Thermo Scientific™ Vanquish™ Split Samplers

to cool or heat the sample compartment to the selected temperature allows precise equalization of the sample temperature independent of sample position.

The analysis of samples with different volumes might require adjustment of the needle height to ensure that limited samples are injected and analytical time is not wasted producing empty files.

Vial bottom detection technology

integrated inside Vanquish Neo UHPLC system enables injections from limited sample amounts without any additional adjustment steps.
The random analysis of high and low analyte levels using a high-sensitivity LC-MS system without proper washing routines yields biased quantification results.

The automatic wash of needle, needle seat, sample loop, and fluidics with strong and weak wash liquids after each injection in the

Vanquish Neo UHPLC system

reduces carryover to negligible levels.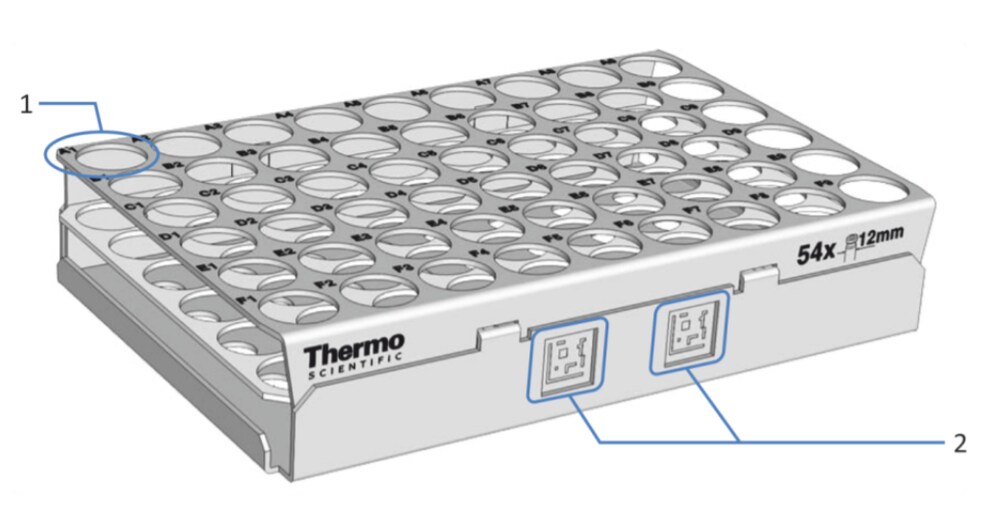 Sample rack with barcodes for rack type identification; 1 – sample position A1, 2 – Vanquish rach type barcode.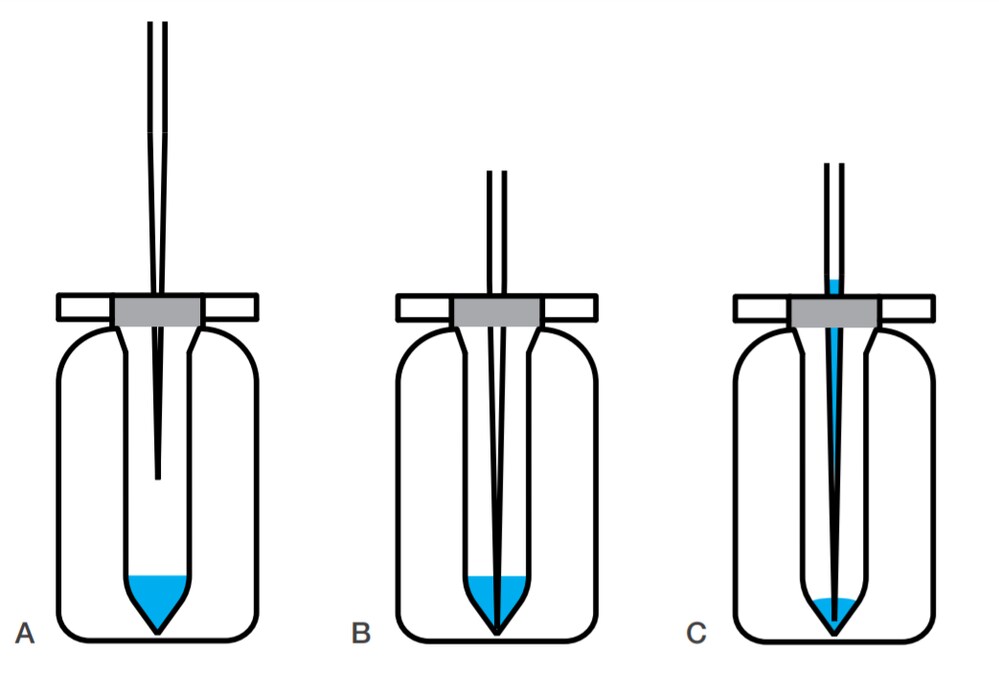 Vial Bottom detection procedure. First, (A) the needle punctures through the septum and moves to a start position. Then (B) it moves downwards until it gently touches the bottom of the vial. Afterward, (C) the needle moves a few micrometers upwards and the sample is aspirated.
This list is just a handful of features helping Vanquish Neo UHPLC users attain confident, reliable and reproducible low-flow LC-MS results every time.
Can you share more examples of how LC and MS technology improvements save time and prevent unintentional errors?
View this 30-second video.https://youtu.be/KSY-OtXvuUk
Inspired by a visit to The Dalí Museum (St. Petersburg, Florida) https://thedali.org/