This year marks the 13th edition of the Battery Show North America, and once again, it's being held at the Suburban Collection Showplace in Novi, Michigan. The event, Sept. 12-14, promises to be the largest yet, with attendee numbers expected to exceed 15,000 and with more than 200 guest speakers lined up. This year, I'm going to be one of those speakers, with a presentation covering how to quantify the elemental composition and purity of recycled battery materials.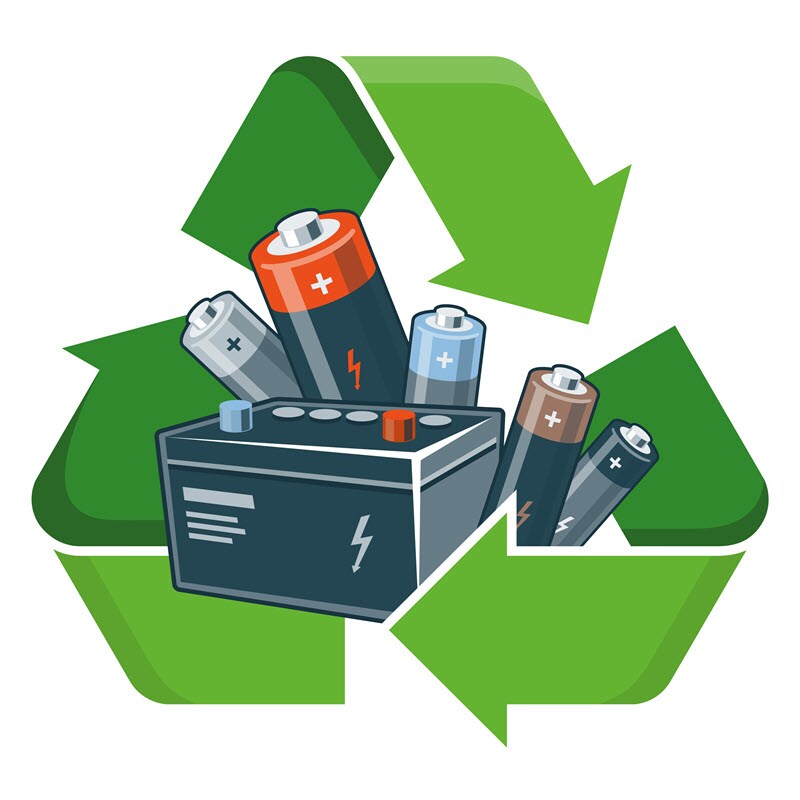 The shift to vehicle electrification and the growth of renewable energy storage capability are both dramatically accelerating the demand for batteries. With this increase in production, a huge rise in both the quantity of failed batteries that need to be scrapped during production and exhausted batteries (i.e., those that can no longer be used for primary or second-life applications) is on the horizon. For a sustainable electric economy, recycling of end-of-life batteries is vital and, as a result, in recent years there has been rapid development in this sector.
Battery recycling is primarily achieved via either hydrometallurgical or pyrometallurgical techniques, and both of these approaches require material elemental composition and purity testing at each stage of the process.
The first stage of battery recycling is mechanical reclamation of the cathode and anode material into a single, powdery material known as "black mass." This material often needs to be pre-screened prior to recycling to determine which battery cathode chemistry is present (generally either NCM, containing Ni, Co and Mn as well as Li, or LFP, containing lithium, iron and phosphorus), to avoid mixing different battery materials and thereby reducing the efficiency of the recycling process.
Rapid screening of the Ni, Mn, Co and Fe content of incoming solid black mass can be done with handheld X-ray devices such as the Thermo Scientific™ Niton™ XL5 Plus XRF. Higher sensitivity benchtop XRF systems, such as the Thermo Scientific ARL™ QUANT'X EDXRF, can also be used for screening solid black mass samples, following appropriate sample preparation.
If data for low mass elements (e.g., Li, B, Be and Na) are required — together with more accurate, lower level quantification — the Thermo Scientific iCAP PRO Series ICP-OES, Thermo Scientific iCAP™ RQplus ICP-MS or Thermo Scientific iCAP TQ Series ICP-MS are suitable systems for the analysis, following digestion and dilution of the black mass material. 
In subsequent stages of the recycling process, during which separation and purification of the black mass back into battery grade feedstock materials is carried out, elemental analysis is required to ensure that the process is working efficiently and that the final materials are sufficiently pure. In these stages, the most commonly used solution for both elemental composition and purity analysis is ICP-OES, with ICP-MS sometimes used if lower concentration measurements are required.
In addition to the above analytical solutions for elemental analysis, measurement of certain anions ( e.g., chloride, sulfate or nitrate) and also determination of so-called organic elements (i.e., carbon, hydrogen, oxygen, nitrogen and sulfur) in recycled materials is also often needed.
For anion measurement, ion chromatography using systems such as the Thermo Scientific™ Dionex™ ICS-6000 Capillary HPIC™, is a widely used solution, while organic elemental analysis using instruments such as the Thermo Scientific™ FlashSmart™ Elemental Analyzer is a standard technique for materials such as black mass samples.
If you're planning to attend the Battery Show North America, then join me on Thursday, September 14 at 3 p.m. in the Blue Ballroom to learn more about the important role that elemental analysis solutions play in the battery recycling sector.  You can also come and meet me and my colleagues and see first-hand a selection of our solutions for battery material analysis during the conference exhibition at Booth #2117.  For more details about what we'll be showcasing at the conference, take a look here.
If you're curious to learn more about what we can provide for battery material analysis and characterization ahead of the conference, or you'd like to discover what other analytical solutions are available for supporting battery manufacturing and research across the whole battery supply chain, head to our resource pages at the links below:
Elemental Analysis Solutions for Battery Material Testing
Ion Chromatography for Battery Material Testing
GC and GC-MS Solutions for Battery Material Testing