Enzymes are the unsung heroes of the food and beverage industry — these biocatalysts are indispensable for enhancing the properties of food staples, making food fresher and more consistent between batches.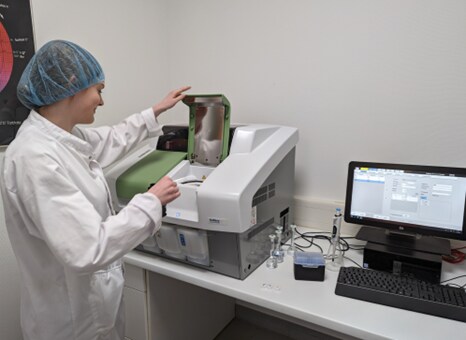 However, the use of enzymes is not without its challenges. Enzyme activity can vary, and many factors can influence it, making their behaviors difficult to predict. The standardization of enzyme activity is therefore critical to ensuring consistent, high-quality food and drink products. Achieving that standardization requires consistent enzyme activity, which must be determined analytically.
So how can enzyme activity be better determined for product uniformity? Let's look at one lab's experience:
What does SternEnzym say about their experience with discrete enzyme analysis?
SternEnzym produces tailor-made customer products, including functional blends of enzymes that offer different enzyme activities. As part of this lab's process, they analyze raw enzymes for product production. They also perform QA measurements across their global sites, so their results must be comparable and as error-free as possible.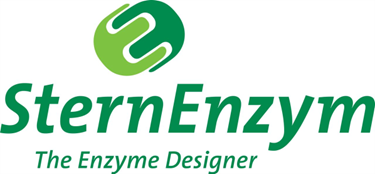 Traditionally, the teams at SternEnzym have used spectrophotometric assays for their processes. While these processes work well, they can also introduce unintentional errors. First, there are many manual steps involved in these assays, such as substrate addition. Manual addition in this manner must be measured with a stopwatch, which can contribute to the overall measurement error. Additionally, substrates are added manually via pipette, further increasing the risk of inconsistencies through variations in both technique and operator.
To make their processes and results more reliable, SternEnzym implemented automated discrete enzyme analyzers into their workflows in their Germany site to analyze raw enzymes for product production.
"The transfer of our manual assays to the automated system has been rapid and seamless, ensuring minimal disruption to our workflows," said the team at SternEnzym. "Although a significant number of our assays are now automated, we still perform smaller assays – that is, assays that have less than three samples per run – manually."
For SternEnzym, automating the critical steps of their assays has brought numerous advantages to their process:
Reliability – Data is more reliable, with smaller variance between measurements
Labor optimization – Staff members require less training to perform the assays
Scalability – Assay transfer to global production sites is simpler
Based on the benefits SternEnzym has witnessed in their site in Germany, they plan to implement more instruments and bring these automated processes to their facilities in North America, the Middle East, Africa and Asia.
"By expanding the use of discrete enzyme analysis into our different sites, we will remove the need to send samples to Germany — thereby bringing cost and time savings to our processes," they said.
How are enzymes used in milk and bread production?
Enzymes, which catalyze or speed up chemical reactions, play a crucial role in converting raw materials into other products. They play a key role in many production processes, and are particularly important in milk and bread products. They are responsible for flour quality, giving relief from food intolerances, and modifying or enhancing the properties of food products.
In the milk industry, enzymes are responsible for the expanded choice for milk consumers. In the baking industry, enzymes play a significant role in ensuring dough consistency, increasing bread volume, or even prolonging shelf life.
For both milk and bread producers, precise knowledge and dosage of enzymes are essential for consistently achieving the desired outcomes in their products. However, without enzyme standardization, there's little quality control in these food groups.
What are the overall benefits of enzymes?
In food production, enzymes play a pivotal role in converting raw materials into other products. As they can only transform complementary substrates, they enable highly specific reactions, and therefore, can be carefully selected for a given production process. As such, they can provide multiple benefits, such as speeding up manufacturing, improving product quality, reducing waste, and optimizing product yield.
What are the analytical methods in enzyme standardization?
Traditional, manual spectroscopic techniques to analyze enzyme activity are notably time-consuming, resource-intensive, and often yield poorly reproducible results.
Automated discrete analyzers represent a significant advancement in enzyme analysis. New systems are specifically engineered to facilitate a broad array of enzyme assay applications such as method development and quality/assurance control.
These advanced systems perform fully automated enzyme analysis with precise control of parameters to maximize reproducibility. Overall, discrete analysis of enzymes offers higher confidence in reproducible results, increased personnel time back, and improved method robustness.
So, is discrete enzyme analysis the solution to improved standardization in the food and drink industry?
Yes, for a variety of reasons. Automated discrete analyzers, with their dual measurement techniques, high capacity, and wide incubation temperature range and precise temperature control, offer a promising solution to the challenges of enzyme standardization.
To learn more about how to improve enzyme standardization in food production with automated analysis, read this recent article from Innovations in Food Technology (pages 43-45).