By the time news of a novel coronavirus started spreading beyond China, scientists globally were already working around the clock to quickly develop diagnostic tests. One of those first tests, Thermo Fisher's Applied Biosystems TaqPath COVID-19 Combo Kit, has since been used hundreds of millions of times by laboratories worldwide.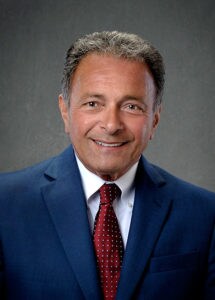 Being among the first available assays isn't the only reason the TaqPath kit is now one of the most widely used PCR tests worldwide. The mounting data about specificity and sensitivity are compelling. Unprecedented resources and scientific rigor, from sample preparation workflows and internal controls to qualification on widely available qPCR platforms, were invested to ensure this.
The global demand for COVID-19 tests has brought many options to the market. Beyond the assurance of an emergency use authorization (EUA) or other regulatory certification, labs must consider use cases, sample collection methodologies and overall workflows as well as analytical and clinical accuracy.
Not all tests are created equal, however. And not all test methods, including rapid antigen, direct PCR and qPCR are appropriate for the same use. Labs must weigh many factors from speed and cost to sensitivity and throughput.
During the recent virtual Association for Molecular Pathology (AMP) 2020 Annual Meeting, Thermo Fisher hosted an on-demand workshop to provide labs with insight into different assays as well as the clinical performance of its widely used TaqPath COVID-19 assay. The workshop includes introductory commentary from Peter Silvester, senior vice president of Life Science Solutions, touching upon Thermo Fisher's role in the global pandemic as an innovative solutions provider.  The second speaker, Paul A. Granato, Ph.D., DABMM, Director of Microbiology for Upstate Medical University in New York State, shares his recent work evaluating the specificity and sensitivity of the TaqPath COVID-19 assay compared to another PCR test, the Cepheid GeneXpert SARS-CoV-2 test.
For his evaluation, Dr. Granato selected GeneXpert, a test familiar to many labs, and the Applied Biosystems TaqPath COVID-19 assay, a name that may be less familiar to some labs, but that is now among the leading PCR tests used during the pandemic. By some reports, there are now more than one hundred other tests with EUAs or other relevant regulatory approval.
Dr. Granato's team evaluated 300 nasal pharyngeal specimens for their study, providing details and relative differences from sample preparation through test completion and results. During the workshop, he discusses differences and similarities between the assays with respect to extraction, amplification, detection and interpretation.
The data tables and summary slides presented in the workshop describe in detail how both tests are reliable options for PCR testing. Dr. Granato's discussion of the workflows alone will be useful for many labs as a reference for their own testing today.
For labs that are looking to either start or increase their COVID-19 PCR testing volume, Dr. Granato's final performance assessment can help guide their decision about which assay is best for them and how to get started and quickly scale testing. For labs already doing PCR testing for COVID-19, the evaluation can be useful for comparison and possible changes in workflow or assay.
To learn more about Thermo Fisher Scientific's COVID-19 Testing Solutions, please visit thermofisher.com/covid19.
For Emergency Use Authorization (EUA) only. For prescription use only. For in vitro diagnostic use.