Last week, we joined the Rosalind Franklin Institute at Diamond Light Source to celebrate the groundbreaking of a new building that is part of an exciting and ambitious collaboration to transform our understanding of diseases and improve how new medicines are designed. Based on cryo-electron tomography (cryo-ET), the goal of the five-year project is to further develop this technique so scientists can see how a drug works at a cellular level or the molecular processes set in motion by a genetic mutation.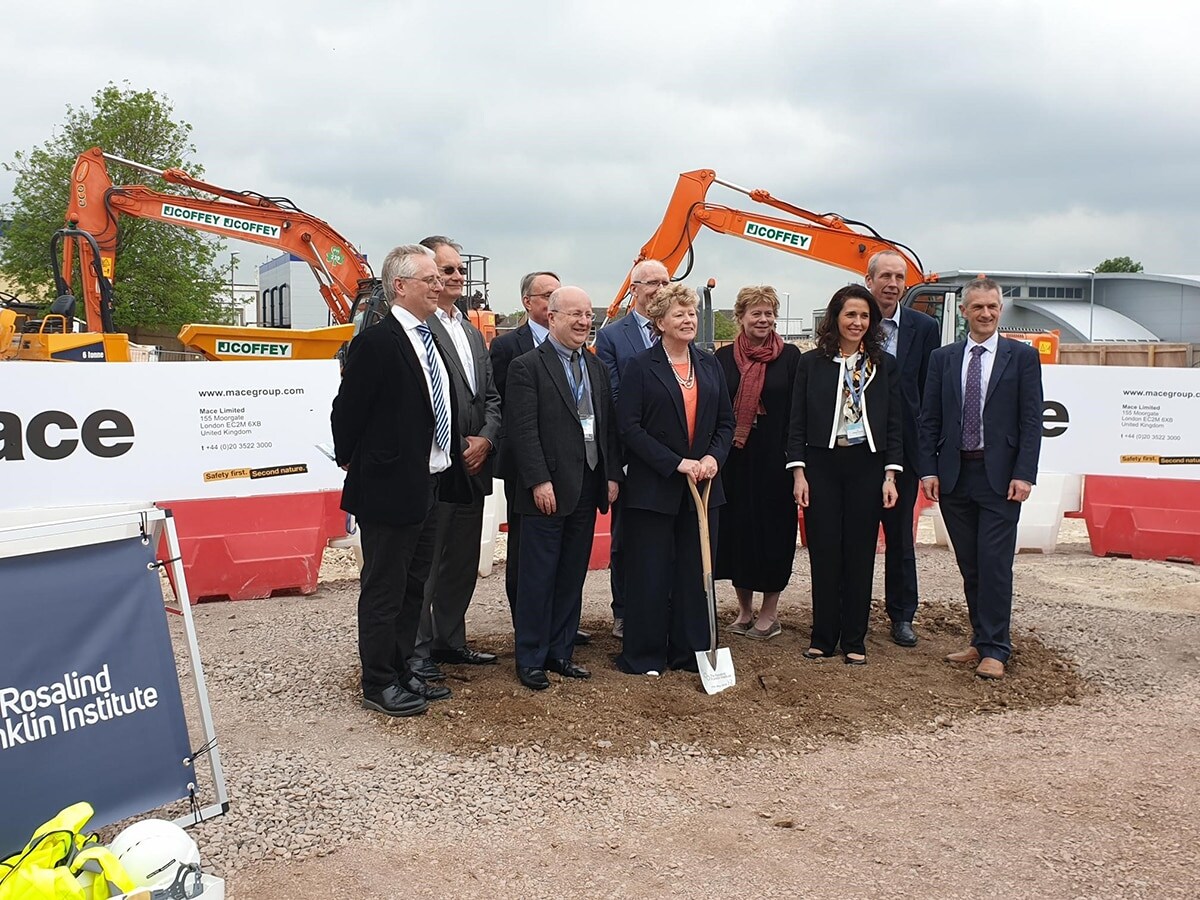 Members of Rosalind Franklin Institute's board of directors gather at the groundbreaking ceremony.
Cryo-ET uses electron beams to take multiple 2D images of a cryogenic sample, which are then combined to generate a 3D image of the inner workings of cells. While the technique is used today, it can only handle small samples, such as parts of cells, and requires in-house expertise.
This undertaking is challenging. We'll need to invent new technologies that can prepare and handle samples of human tissue that are the width of a hundredth of the thickness of a human hair. We'll also have to design new software to speed the imaging process and collect more data faster. This will allow scientists to process much larger samples, increase workflow automation and standardize post-processing data. As we highlighted at the event, our longer term goal is to bring the technology closer to the clinic so it can be used in both research hospitals and laboratories.
Lead researcher and Director of the Rosalind Franklin Institute, Professor James Naismith, says it's worth the effort:
"We're currently able to identify genes and proteins that play a role in diseases but can only study these in detail in isolation, not as part of a whole cell or group of cells. This new technology would be the first to allow us to do that, so we can see the full effects of a drug and identify at a much earlier stage what will work and what will not."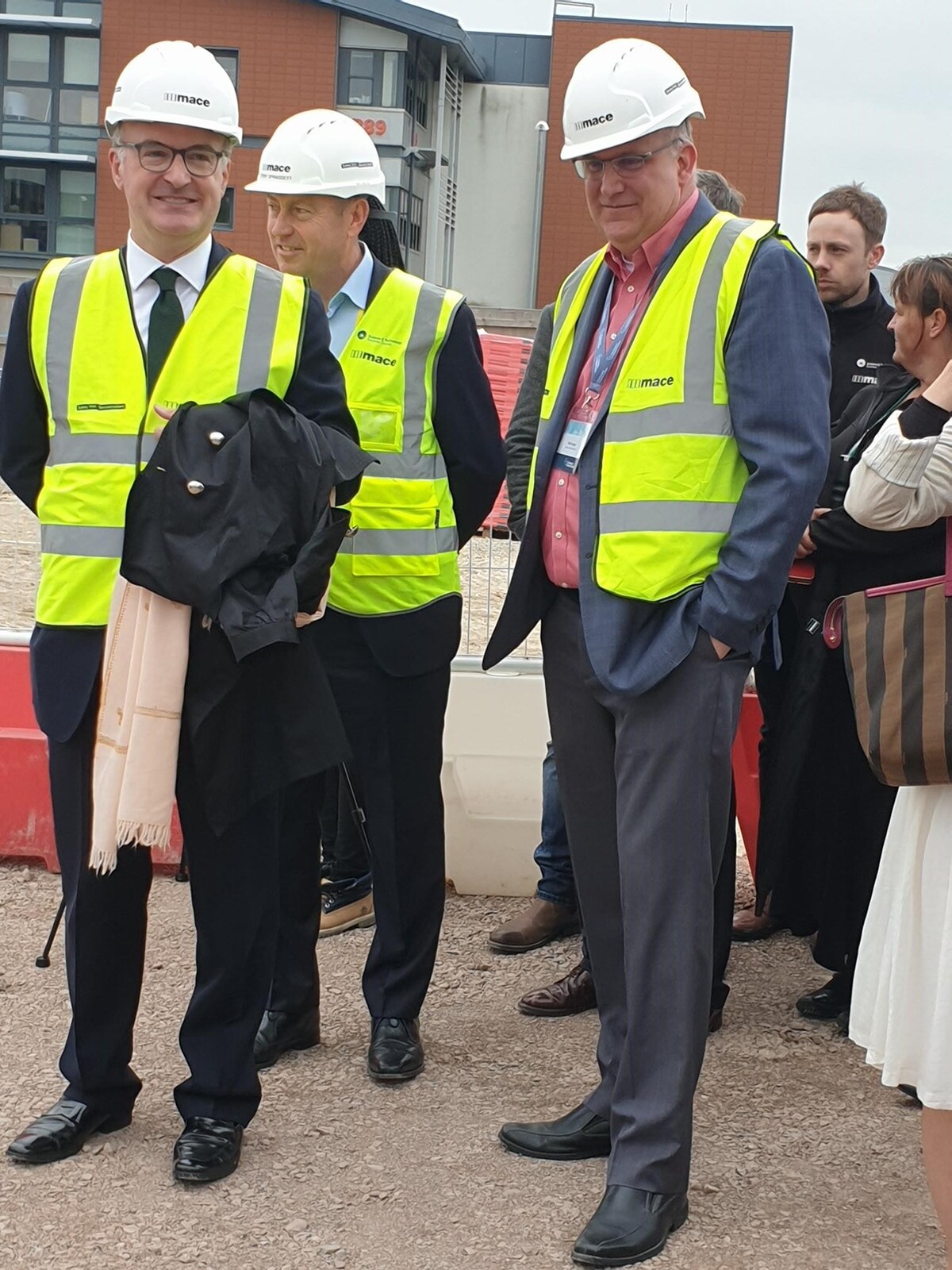 Nick Chism (left), Chief Business Advisor at BEIS, stands with Thermo Fisher's vice president and general manager, Electron Microscopy, Rob Krueger (right).
For more information on the partnership and how it will revolutionize drug development, read the press release.
Bernhard Goetze is director, product marketing at Thermo Fisher Scientific. Subscribe to Accelerating Microscopy to receive updates straight to your inbox.
To learn more about cryo-electron tomography, fill out this form to speak with an expert.