As 2016 comes to a close, let's take some time to review what's been accomplished in forensic DNA analysis this year. These advancements in human identification help make the world more secure, provide justice to victims of sexual assault, and free the innocent.
Expanded core CODIS STR loci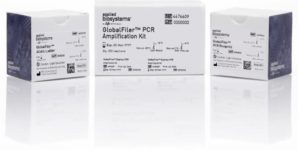 In March 2015, the FBI published the required list of new loci for use in all US-based databasing labs, with the goal of full implementation by January 2017. This expansion from 13 to 20 loci included the addition of five loci used in the European standard set as well as two additional makers used world-wide. This expanded set of markers, available in Applied Biosystems™ GlobalFiler™ PCR Amplification Kit, is expected to decrease the possibility of adventitious matches in a database, increase the capability to share data globally and increase the power of discrimination in missing persons cases. However, not all populations are the same and not all STR markers show the same discriminatory power in these populations. Different countries have specific needs for regional STR typing applications and we've designed new STR kits according to those local requirements. Applied Biosystems™ NGM Detect™ PCR Amplification Kit meets the needs for ENFSI and EDNAP guidelines. Applied Biosystems™ VeriFiler™ Express PCR Amplification Kit, a new chemistry for paternity and kinship analysis offers superior genotyping results from single source samples. Applied Biosystems™ Huaxia Platinum™ PCR Amplification Kit was designed for China to include all autosomal STRs recommended by the China Ministry of Public Security.
The "Y" That's Helping to Crack Cold Cases Around the World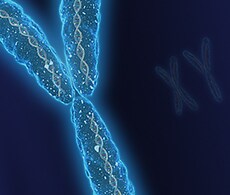 Recent headlines offer remarkable demonstrations of just how Thermo Fisher Scientific's human identification tools are helping law enforcement agencies from South Los Angeles to Western China solve crimes, including some of the most brutal and confounding cases that remained unsolved for decades. In August 2016, Chinese state media announced that police arrested a 52-year-old man after DNA evidence identified him as the serial rapist and killer of 11 women. The man, who had been eluding police for 28 years, had been dubbed "China's Jack the Ripper" because of the similarities between his crimes and the notorious serial killer in London during the late 1800s. Also in August, a former sanitation worker, dubbed the "Grim Sleeper," was sentenced to death for murdering nine women and a teenage girl during a South Los Angeles crime spree dating back 30 years. Once again, DNA evidence led to his arrest. In both cases, the perpetrators' DNA was compared to those on file in criminal databases. Initially, no match was found in either case. The cases grew cold until recently, when the DNA evidence in both cases was processed using Applied Biosystems™ Yfiler™ Plus and Yfiler™ PCR Amplification Kits respectively, which is the key to unlocking the crucial DNA evidence used to track the killers and confirm their identities. If you want to learn more about using rapidly mutating Y makers, have a look at our Forensics Focus video.
HIDS 2017 Conference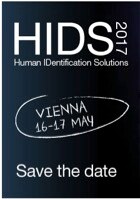 The second annual HIDS (Human Identification Solutions) Conference was held in Barcelona, Spain in May 2016 with the third planned in Vienna in 2017 . With nearly 300 global attendees and 25+ speakers, the topics ranged from DNA databases, improved autosomal STR analysis in complex mixtures and degraded samples, use of Y STR analysis in sexual assault cases, mitochondrial DNA applications and next-generation sequencing applications in forensics labs. The Applied Biosystems™ Precision ID NGS System for human identification was launched, along with five forensically relevant and responsible targeted panels (STRs, SNPs and mtDNA) to meet the needs of a global community that need to solve tough cases from the most challenging of samples. Soizic Le-Gunier, Executive Director of Institute Genetics Nantes Atlantique (IGNA), a pioneer in forensic DNA analysis and the largest private forensic lab in France, has submitted the first NGS based SNP results to the French court system when the STR profile did not generate a match in the database.
ISO 18385 Forensic DNA Grade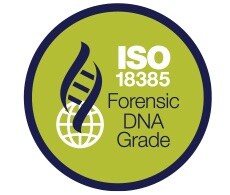 ISO 18385 Forensic DNA Grade is Here. As forensic labs are using increasingly more sensitive methods of analysis and identifying amounts of DNA that were previously undetectable, manufacturers of products used in pre-PCR workflows need to ensure that the materials they supply meet the evolving needs of their customers. We're proud to announce that as of February 1, 2016, our Warrington, UK manufacturing facilities are ISO 18385–compliant. Take a virtual tour of the Warrington UK facility with Lisa Calandro, Director of Product Management, Thermo Fisher Scientific and Member of the ISO 18385 US Technical Advisory Group.
Forensic News
News for you. Welcome back to Forensic News. We're excited to relaunch our quarterly newsletter and share with you relevant news pertaining to forensic science and advances in technology that can benefit your laboratory. It's an exciting time to be in the field of forensic DNA analysis, with the introduction of next-generation sequencing (NGS), the growth of DNA databases across the globe, and the implementation of expanded CODIS core loci in the US. Don't miss a single issue.
Happy new year and in 2017, let's work together to answer the forensic questions of the future.
Unless specified otherwise on the individual product labeling, all products referenced are For Research, Forensic or Paternity Use Only. Not for use in diagnostic procedures.