#1: Applied Biosystems™ TaqMan® Assays were originally named after the 1980's video game Pac-Man. Pac-Man was created by Japanese video game designer Toru Iwatani and became incredibly popular after its introduction to the US. In the original paper describing TaqMan technology, the authors noticed that the exonuclease activity of the Taqpolymerase had similarities to the classic Pac-Man game.
#2. TaqMan Assays use a proprietary probe (MGB-NFQ) to increase specificity.
All TaqMan probes contain three components:
On the 5' end: fluorescent reporter dye
On the 3' end: nonfluorescent quencher (NFQ)
Also on the 3' end (attached to NFQ): minor groove binder (MGB)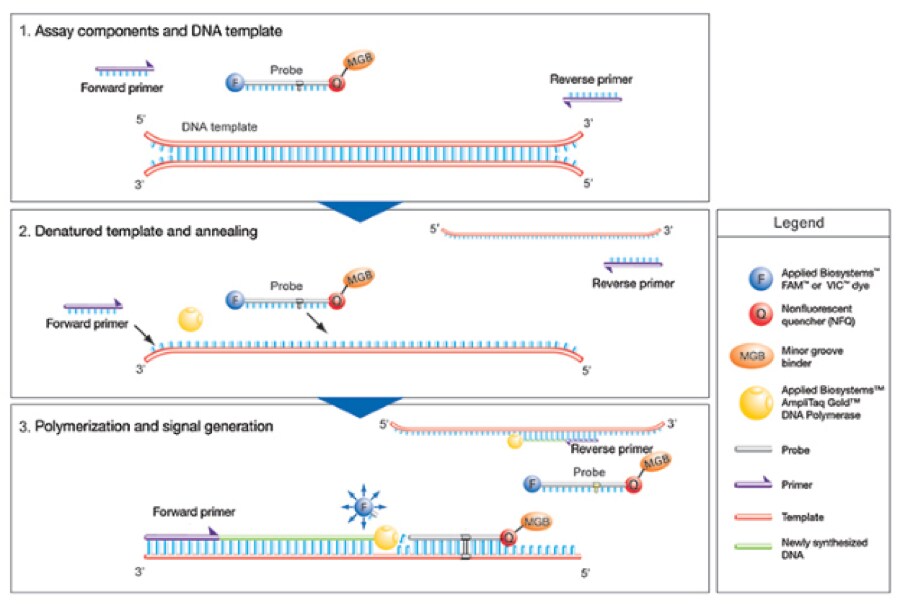 The 5' fluorescent reporter dye is detected by a qPCR instrument to quantitate the amount of target in the sample. When the polymerase reaches a TaqMan probe, its endogenous 5′ nuclease activity cleaves the probe, separating the dye from the quencher. With each PCR cycle, more dye molecules are released, resulting in an increase in fluorescence intensity proportional to the amount of amplicon synthesized.
The 3' NFQ quenches the 5' fluorescent dye until separated from it by the exonuclease activity of Taqpolymerase. Using NFQ instead of a fluorescent quencher increases the sensitivity of an assay by providing a greater signal-to-noise ratio.
The MGB is a small molecule that fits snugly into the minor groove of double-stranded DNA. MGB increases the melting temperature (Tᵐ) without increasing probe length, therefore probes can be designed for difficult sequences (e.g., AT-rich sequences), making it easier to design probes over exon(–)exon boundaries.
#3. Thermo Fisher Scientific is the market leader for TaqMan Assays, which span multiple applications, including gene expression, miRNA expression, SNP genotyping, copy number variation, and rare mutation detection.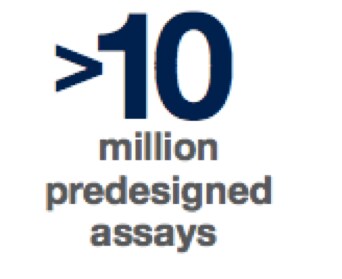 #4. There are over 10 million predesigned TaqMan Assays that are performance-guaranteed* and optimized, so you can achieve results faster instead of spending time testing and optimizing assay parameters.
#5. TaqMan Assays are consistently used as a trusted source, generating over 40,000 publications—3x more than any other 5' nuclease assay.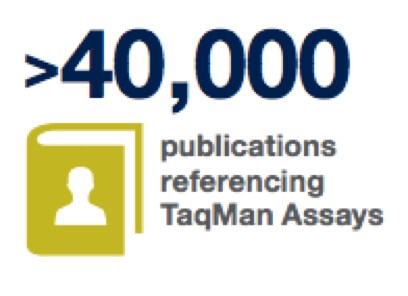 PAC-MAN is a trademark of Bandai Namco Entertainment, Inc. TaqMan is a registered trademark of Roche Molecular Diagnostics and used under license. For research use only. Not for use in diagnostic procedures.