August 30th marked the start of an exciting new era in personalized medicine. On that day, the U.S. Food and Drug Administration (FDA) approved a therapy that genetically alters a patient's own cells to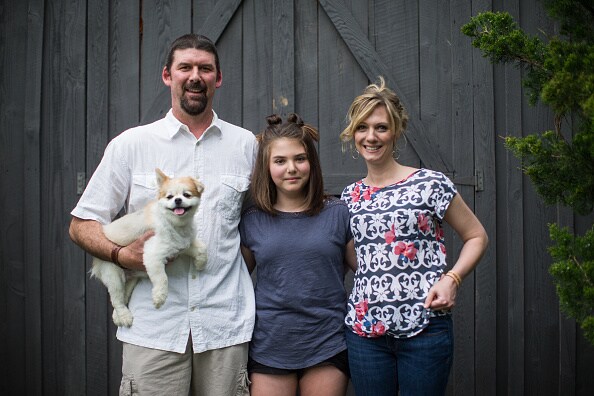 fight leukemia.Novartis' Kymriah, also known as tisagenlecleucel, a treatment for pediatric acute lymphoblastic leukemia (ALL), is now the first FDA-approved commercially available CAR-T cell therapy. This historic approval brings awareness to emerging immunotherapies and their potential to transform cancer treatment, and even cure specific cancers.
In December, Rodney Rietze (Novartis, USA) will present a case study and be part of the discussion panel for "Strategies for the successful commercialization of CAR-T and gene therapies" at the Cell Therapy Manufacturing & Gene Therapy Congress.
Emily Whitehead, 12, was notably the first child ever to receive this type of "living drug." She was one of 63 patients whose cases were used as evidence showing that the treatment had an 83% remission rate at the 90-day mark.
This treatment, known as chimeric antigen receptor T (CAR-T) cell therapy is a type of immunotherapy that uses a patient's own immune system to combat disease. In this case, the treatment involves collecting the patient's T cells from his/her blood and reprogramming them in a lab to produce special receptors called chimeric antigen receptors (CARs) that recognize specific proteins on tumor cells. Those reprogrammed cells are then put back into the patient's body where they can find and kill cancerous cells, similar to the illustration shown in the figure below: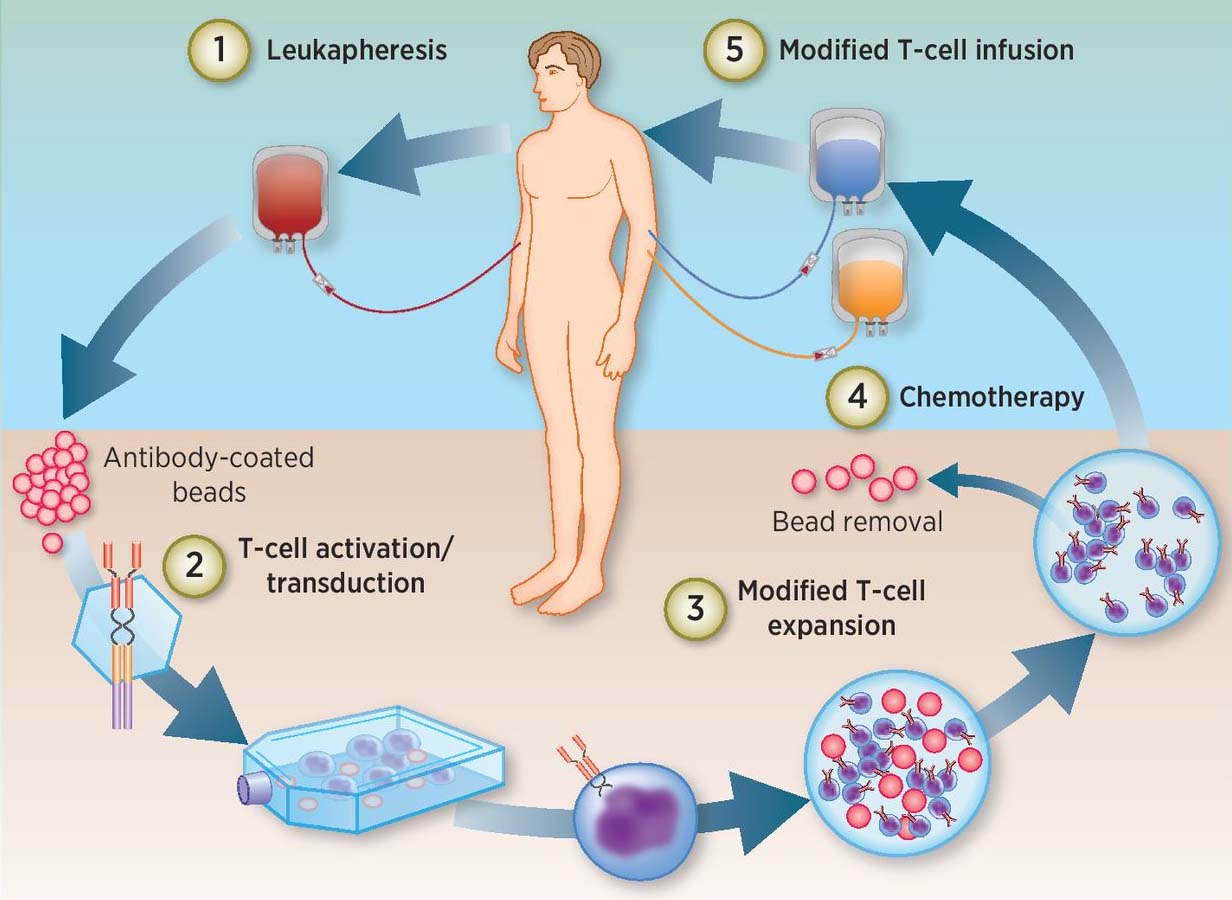 Novartis uses Thermo Fisher Scientific's Gibco™ CTS™ Dynabeads™ CD3/CD28 magnetic bead-based product in the development of Kymriah to isolate, activate and expand T cells. Our longstanding partnership with Novartis is an example of our commitment to accelerating precision medicine. In addition to Gibco CTS Dynabeads CD3/CD28, we have a wide variety of Gibco Cell Therapy Systems (CTS) Products that are designed to support cell therapy development from research through commercial applications. Gibco CTS Pproducts are manufactured in accordance with cGMP for medical devices, in an FDA-registered manufacturing site, and are backed by extensive testing and traceability documentation, so you can translate your cell therapy to the clinic with confidence.
Continued investment in operational expansion, research and development enable us to deliver innovative products and services for the isolation, engineering, expansion and characterization and global cryogenic distribution and supply chain management of T-cell therapies. Our recent innovation, Gibco™ LV-MAX™ Lentiviral Production System, is specifically designed to facilitate CAR-T manufacturing. If you want to learn more about our new suspension production kit for high-density lentiviral vector production for cell and gene therapy applications, check out this on-demand webinar. For more general information on cell and gene therapy solutions and access to our mini-documentary series on opportunities and challenges facing the cell therapy industry from four experts, visit our Learning Center.
________________________________________________________________________________________________________________________________________________________________
CTS products are For Research Use or Manufacturing of Cell, Gene, or Tissue- Based Products. CAUTION: Not intended for direct administration into humans or animals.