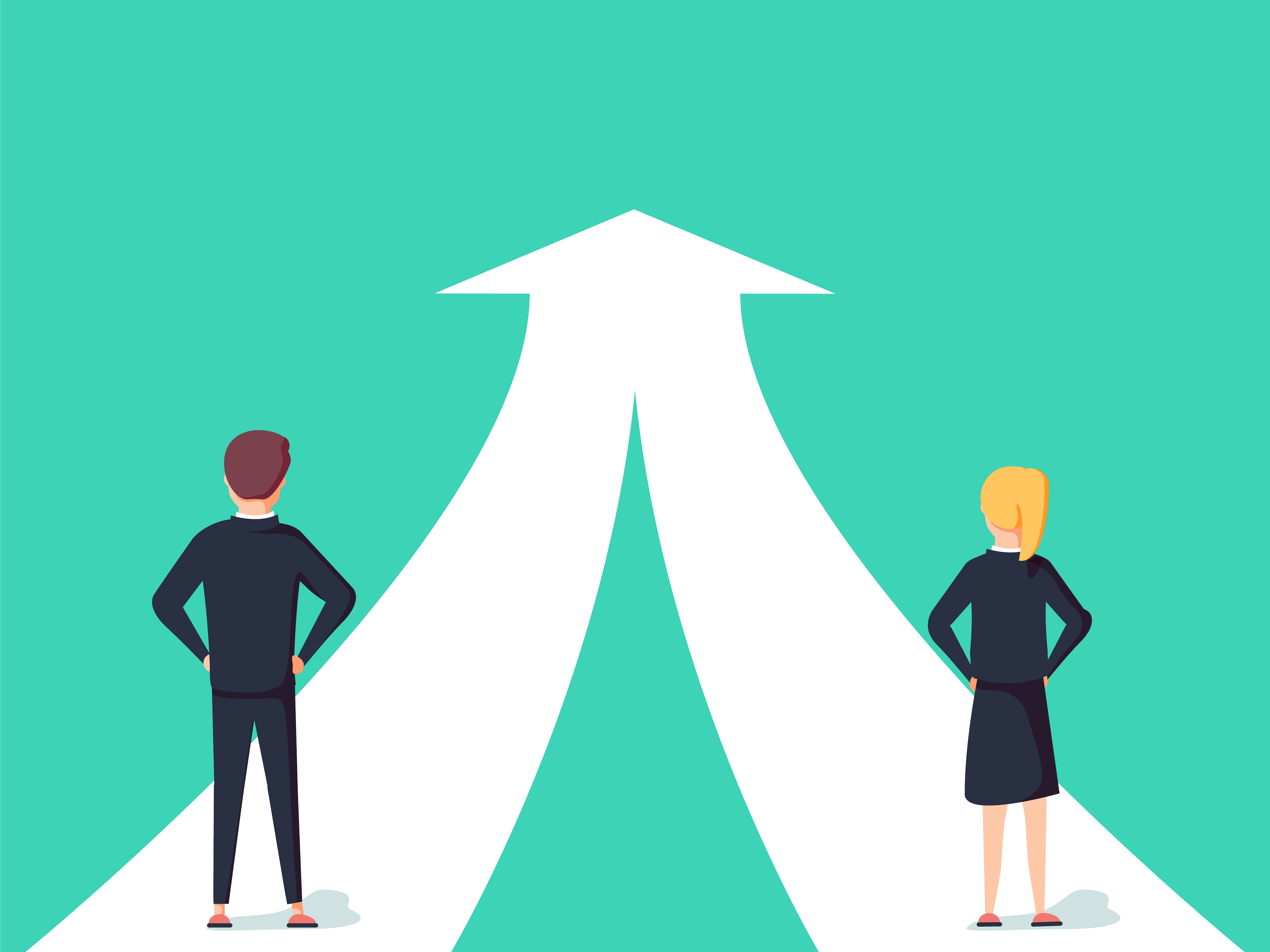 This article is part of a series from Thermo Fisher Scientific on the growing field of Consumer Genetics. Entrepreneurs and executives are encouraged to submit their product development ideas for a chance at $25K in support from Thermo Fisher and ixLayer. Please contact us to learn more about solutions for direct-to-consumer genetics.
Ask any company founder, and they will tell you that starting your own business requires a very large head. No, I don't mean it in an egotistical way. I mean very practically that company founders must wear many different hats. But how many hats is too many? After all, there are only 24 hours in a day (and yes, you actually do need to sleep to be an effective business leader).
Knowing when to hire in-house and when to partner for success is a decision that many company founders struggle with during the first few years of business. Being smart about when to outsource to trusted partners and when to invest in a service or technology is a learned skill. But the payoffs (i.e., time and cost savings) can be enormous.
Most company founders in the genetics space have expertise in one or a few areas: some are genetic scientists, others are seasoned entrepreneurs and fundraisers, some excel at people management or product development. However, few can do all of these tasks with precision. This is when hiring happens. Building out the founding team is a critical milestone in any startup's timeline. But with limited resources, hiring in-house is not always the best choice. Each decision comes with trade-offs. Let's explore them.
Developing your product
The backbone of any successful consumer genomics business is a product that consumers want to purchase. The product's design is just as important as its ease of use and the personal utility it provides. Building a great product requires many expert skillsets.
Science: The real deal
Top-notch science and bioinformatics are at the core of any direct-to-consumer genomics product. Hiring a science lead is generally a good idea. But if your company is launching a single test to market, you may not need a full-time science team comprised of PhD geneticists, bioinformaticians and other specialists. Consider hiring contractors to do some of the scientific heavy lifting, and get your product to market faster. Local and international science consultants  can be found on sites like Kolabtree. Often, these late-night scholars are looking for fun and innovative side projects — just like yours!
Design: Ooh la la
Once you have decided on your product and defined the inner workings of the science behind it, next up is designing its consumer-facing side. Product design is a specific niche, especially in the genomics space. While a skilled in-house designer may cost you upwards of $75,000-95,000 a year, with some patience, you can find experienced designers on sites like Upwork or Fiverr, or you can source a team of product designers from groups such as TandemSeven. A quick word of advice: product design is one of the most critical components of success in the consumer space, so don't skimp on costs here.
Legal, ethical and social issues, oh my!
These three topics can strike fear into even the most experienced founders' hearts. Legal issues, and sometimes ethical and social issues, may arise during the development and pre-market planning phases of your product. While most companies, even startups, have some general legal counsel on hand, founders may need to seek out bioethics experts or genetic counselors to help them sort through some of these sticky issues.
Setting up the laboratory
Unless you and your co-founders have experience establishing CLIA-certified labs and have the capital to fund such a venture, you'd be wise to skip the lab setup. Lab partners like Akesogen and Rutgers in the U.S., as well as others globally, have the latest technology to process your customer samples economically. Some of these labs even provide end-to-end warehousing and logistics management that will help you design your sample collection kit and handle shipping the kits out to your customers, leaving you to focus your time on other aspects of your company.
Going to market
Once you have a product that you're excited about, providing consumers a seamless purchasing, testing and resulting experience will garner the net promoter score your investors will rave about. But like the product development phase, getting to gold on the user experience requires several moving pieces to come together.
Web and mobile customer experience
You have your product nailed down and you know what it will look and feel like. Now it's time to take that design and make it a living, interactive software application. While few would argue the benefits of having a full-time, in-house dedicated team of software developers, as a founder you should evaluate the pros and cons. The pro list includes a stable team of developers that show up for work every day as part of the company culture, and can generate out-of-the-box ideas sparked by inter-company discussions and strategy sessions. The in-house team not only has a deep understanding of the software, but also shares in a common company mission and vision for where your ship is headed.
One potential con of a full-time, in-house team includes the price tag for at least three (front-end, back-end, full-stack developers) full-time employees. Also, consider that unless your company has well-planned product roadmaps, complete with product updates or new product launches, some of your developers may have significant downtime between feature updates. To be nimble and pennywise, many founders find it acceptable to outsource the build of the first product to freelance developers or a development "shop." Using individuals found on sites such as Upwork or similar alternatives can reduce staff overhead by 30% and allows your company to scale up and down as development resources are needed.
E-commerce
Regardless of how you develop the software that delivers your product to eager customers, you will need a third-party payment application for customer transactions. Standalone options like Stripe and Square can integrate smoothly into your existing customer checkout flow. Or you may decide to take a marketplace approach by using a platform like Shopify.
Need some assistance figuring out the best e-commerce solution for your company? Consider hiring an experienced consultant from FreeeUp.
A one-stop-shop platform partner: Does one exist?
Not certain that you're up for the task of managing product design, software development and payment processing? Do you lose sleep at night over the thought of HIPAA compliance? Will your product need EMR integration?
Partnering with an end-to-end platform provider can alleviate many of these concerns. Platform providers such as ixLayer let you and your team handle the science, while they handle the rest: everything from product design to user registration, payment processing, lab integration, HIPAA secure portal access for customer results, EMR integration and even data analytics on the back end so you can understand your customers better.
For a flat-rate setup fee, platform providers can take a large amount of work and condense it down to just 4-6 months, meaning your product is to market in a matter of months, not years, and you don't have to hire your own development team. As with any software, there are monthly fees associated once your product is launched. But all fees considering, using a one-stop-shop platform can still save you hundreds of thousands of dollars in development costs.
Growing your customer base
Marketing
Now that your product has launched, dedicated marketing efforts will help ensure that it reaches the right audiences. Much like hiring software developers, when it comes to a marketing team, timing is everything. Bringing in a full team too early can be costly, but waiting too long can cost your company in sales numbers. Also much like developers, there is a thriving gig economy of freelancer and agencies that want your company's business. If you're not ready to take the plunge into a full-time hire, sites like Advisable and Credo can link you up with the marketing solutions you need. Or, if you prefer someone you can meet with face to face, try Workhoppers for local talent.
One other option is the Ruby Consulting Group, a team of experienced consultants in the DTC genetics space who focus specifically on helping companies develop genetics-based products with their medical diligence, marketing and commercialization efforts.
Customer support
Finally, your product has taken off and customers are knocking at your door. Congratulations! The next frontier is filled with customer questions, technical difficulties and general support needs. Customer support is one area of any business that is very challenging to outsource. After all, no one knows your product or your systems like your own team. Tried-and-true email and phone support continue to be a customer expectation.
However, new technologies, such as chatbots, have helped improve the efficiency of digital product support and are certainly worth considering, especially if you expect to have a strong web and mobile user base. For an all-inclusive customer support solution, some of the big names like Hubspot, Zendesk and Zoho Sales IQ offer packages that may include features like chat. Or you can choose from a plethora of off-the-shelf software systems for chat support, such as the Google backed Dialogflow or the multi-channel messaging platform Snatchbot.
The journey of building and launching a direct-to-consumer genomics product is both challenging and rewarding. With so many decisions to make about buy versus build, hire full-time versus contractors, you will face many challenges. But as compelled as you might be to wear many, many hats when founding your company, just be sure your neck can bear the weight. And when you find it's time to pass the cap, I hope this post provides you with food for thought on how to find the right support, at the right time for your business.