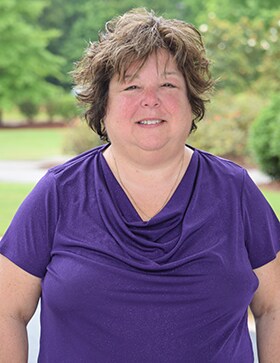 Developmental delay is identified when the age- and growth-related advancement of an infant or child is impacted in two or more ways. These impacts can be seen in areas of movement, thoughts, speaking, and/or interacting socially, as well as performing the basics of daily life [1].
The prevalence of developmental disability among U.S. children aged 3 to 17 years increased between 2009 and 2017, with as many as 1 in 6 children in the U.S. reported to have a developmental disability diagnosis. This increase from 16.2% to 17.8% represents children with at least one developmental disability and highlights the necessity to provide ongoing services and education for parents and people with developmental delays [2]. Developmental delay/intellectual disability (DD/ID) is frequently accompanied with one or more congenital anomalies or dysmorphic features.
In the history and evolution of cytogenetics, we see that microarrays represent the cutting edge of cytogenetics. Microarrays are, in essence, microscope slides with thousands of tiny spots on which DNA or RNA probes are attached. The probes can be fluorescent or otherwise similar to the probes used in other techniques. By concentrating probes in this way, a single sample can be checked for thousands of different targets, and this technique can be adapted for many different kinds of probes, including single nucleotide polymorphisms (SNPs), copy number variations (CNVs), and more. The use of discrete wells means that microarray data can be easily digitized, making for particularly rapid and thorough data collection.
Chromosomal microarrays (CMA) are an established technology that has demonstrated great sensitivity and specificity for detecting genome-wide copy number variants (CNVs) and now represents a robust technical platform for both medical genetics research and clinical services. The American Academy of Neurology, the American College of Medical Genetics, and the International Collaboration for Clinical Genomics recommend CMAs as the first-line test to aid in the diagnostic evaluation of intellectual disability.
CMA is replacing traditional karyotype and FISH as the first-line genetic test due to its greater sensitivity, higher resolution, genome-wide capability, and greater diagnostic yield. The CytoScan Dx Assay is the first FDA-cleared chromosomal microarray test to aid in the identification of the underlying genetic cause of developmental delay, intellectual disability, congenital anomalies, or dysmorphic features in children.
Thermo Fisher is pleased to present a webinar on the topic entitled "Clinical Diagnosis of Developmental Disorders with Chromosomal Microarrays" presented By Dr. Barb Dupont of Greenwood Genetic Center. The webinar will show the importance of CMA postnatal assessments for developmental delay, intellectual disability, congenital anomalies, or dysmorphic features.
The webinar will also show the advantages of using a higher-resolution CMA solution when compared to conventional techniques such as karyotyping and FISH. And importantly, CMA results, obtained from the CytoScan Dx Assay will be shown to complement other clinical and diagnostic findings by healthcare professionals. CMA analysis has contributed to advances in treatment of children exhibiting DD/ID with dysmorphic features. Specifically, the CMA is shown to provide better results than karyotyping and FISH [3].
Join us on Thursday, September 17 at 1:00 PM Eastern Daylight Time. Register today.
Resources:
1. Case, S. (2020, July). History and Evolution of Cytogenetics. Behind the Bench. https://www.thermofisher.com/blog/behindthebench/history-and-evolution-of-cytogenetics/
2. Centers for Disease Control and Prevention. Developmental Disabilities. https://www.cdc.gov/ncbddd/developmentaldisabilities/features/birthdefects-dd-keyfindings.html
3. Vickers R R, Gibson J S (January 12, 2019) A Review of the Genomic Analysis of Children Presenting with Developmental Delay/Intellectual Disability and Associated Dysmorphic Features. Cureus 11(1): e3873. doi:10.7759/cureus.3873
About the Speaker
Dr. DuPont came to the Greenwood Genetic Center in 1999 as Director of the Cytogenetics Laboratory. This laboratory currently conducts more than 4,000 clinical tests and 1,000 research tests per year and has 16 technologists. Her major areas of research interest include subtelomere rearrangements, phenotype/genotype mapping of chromosome rearrangements and deletion syndromes, the mechanisms of chromosome rearrangements, as well as chromosome alterations in cancer. Her laboratory is currently studying the telomeres of a large population of South Carolina patients with intellectual disability of unknown etiology and dysmorphic features. She is also working on a project to perform genotype/phenotype mapping of samples with apparently balanced chromosome rearrangements.
Dr. DuPont is board certified by the American Board of Medical Genetics (1996) in clinical cytogenetics. She is a member of the American Society of Human Genetics and a fellow of the American College of Medical Genetics. She is also a reviewer for a number of scientific journals including the American Journal of Medical Genetics and Cytogenetics and Cell Genetics.