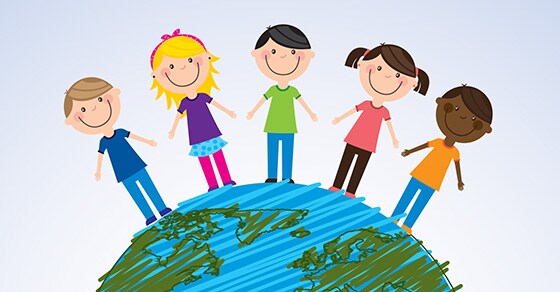 Recent advancements in science are beginning to signal that the long-awaited era of precision medicine is steadily making its way into mainstream healthcare. In no other field of medicine are these life-changing advancements more prevalent than in the treatment of cancer. While a diagnosis of cancer at any age is devastating to accept, it's particularly disheartening when children and young adults are afflicted with this disease. Relative to adult oncology there has been significantly less investment, research and subsequent understanding of the underlying genetic causes and potential therapeutic interventions in pediatric cases.
We are committed to helping turn the table on those odds through the development of next-generation sequencing (NGS)-based technologies that can advance cancer research in the lab. To that end, Thermo Fisher recently launched its Oncomine Childhood Cancer Research Assay, a comprehensive NGS panel developed in collaboration with Children's Hospital Los Angeles (CHLA) that specifically targets mutations associated with pediatric and young adult cancers.
Concurrently, we also announced the International Childhood Oncology Network, (ICON) a platform on which the global academic and clinical researcher community can collaborate by connecting and communicating directly together. We firmly believe that only by international cooperation and collaboration can researchers in this field drive a rapid deeper understanding of childhood cancers.
All users of the Oncomine Childhood Cancer Research Assay are invited to become a member of ICON, established by Thermo Fisher Scientific together with CHLA.
The aim of this free- to- join organization is to connect researchers in the fields of childhood and young adult oncology from all over the world facilitating collaboration and communication; including sharing protocols, best-practice, and potentially samples to enable rapid validation and ongoing quality assessment.
A key component of this network will be the collating and sharing of mutation data in a common database. Uniquely, this database will include genomic profiling data derived from pediatric and young adult cancers globally, generated by the same standardized testing protocol. By comparing the results of genetic testing together with the impact and outcome of specific mutations, we believe we will together speed up understanding of the disease and improve the life chances of all those impacted.
During the ASCO conference, on June 3 2018 in Chicago we are the organizing first meeting of the ICON members to discuss how best to move ahead. Let us know if you are interested in joining us or stay tuned for further updates.
Jon Sherlock
Associate Director, Oncology, Clinical Next Generation Sequencing
Click here for more information about the Oncomine Childhood Cancer Assay.
For more information about ICON contact Jon Sherlock at Jon.Sherlock@thermofisher.com