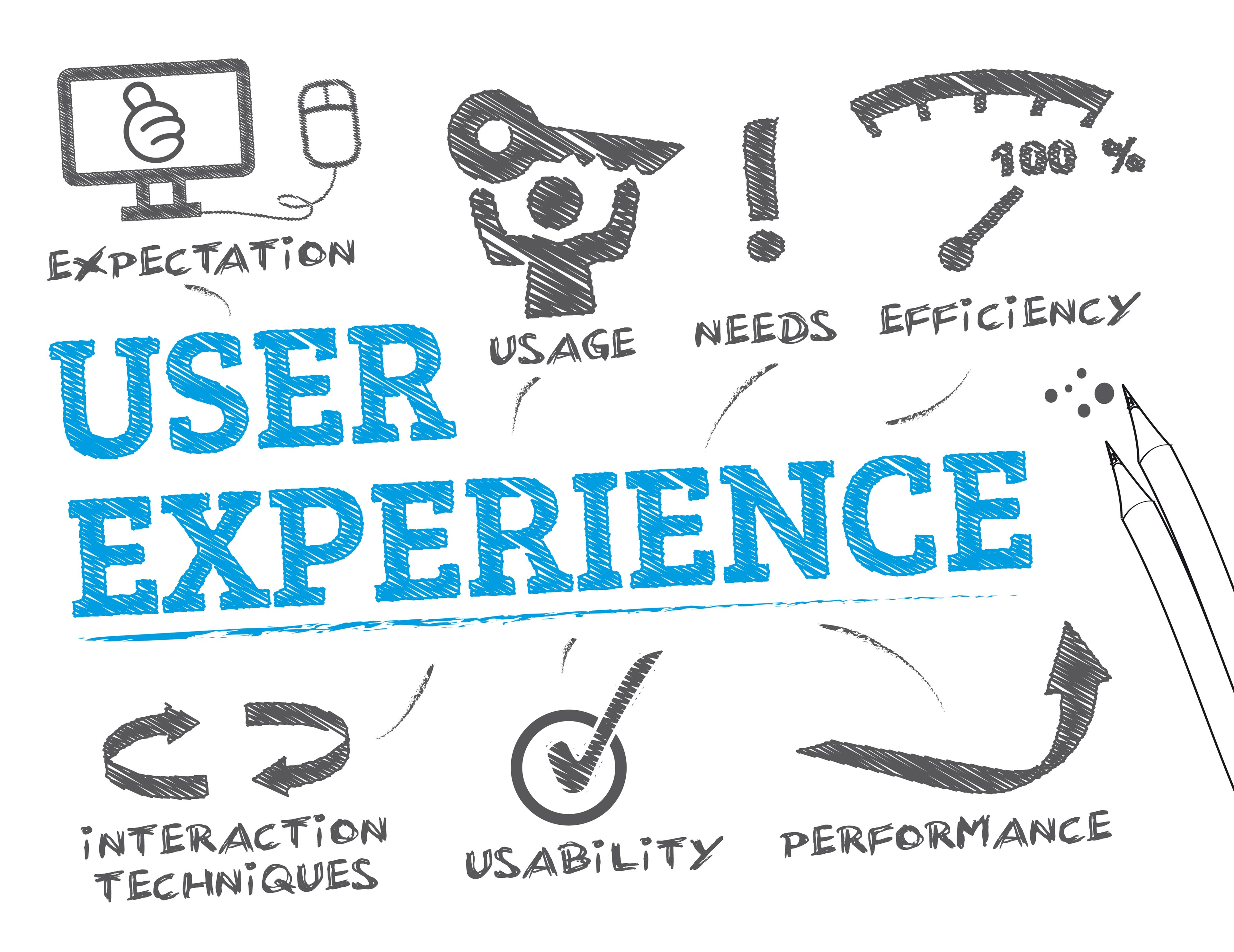 This article is part of a series from Thermo Fisher Scientific on the growing field of Consumer Genetics. Entrepreneurs and executives are encouraged to submit their product development ideas for a chance at $25K in support from Thermo Fisher and ixLayer. Please contact us to learn more about solutions for direct-to-consumer genetics.
Bliss: the feeling you get when you interact with a product and it goes beyond your wildest expectations. It's getting into your car and being able to connect your phone with ease or accessing your favorite seat position with a press of a button. It's downloading a new app on your phone and knowing how to use it because it's intuitively designed. It's shopping on a website and easily reordering your favorite products quickly. This is user experience (UX).
Creating a good UX means relentlessly considering why a user embraces your product, how they experience it, and what they can do with it (aka functionality). Getting to customer bliss requires us to think about the person using the device or application: What emotion do they have when interacting with it? Is it seamless, pleasing and intuitive? Do they walk away with a call to action?
The concept of user experience is particularly important when you are building a consumer genetics product, for the following reasons:
It's a category where consumers are still on a learning curve about the subject matter and what "user experience" means may not always be intuitive to them. Part of a great UX is incorporating a variety of learning aids, building in easy navigation, and helping consumers understand the scope of what they can get out of it.
Information about genetics is often incredibly complex, and you're giving your customers a chance to view it, understand it and interact with it. In health care, we rely on medical professionals to help make sense of complicated information. In consumer genetics, the user is taking charge of their personal wellness and health needs and may or may not interact with a medical professional. It's your responsibility to create impactful, engaging and teaching-centric products — and this is where UX plays a crucial role.
In the consumer genetics business, engagement matters. The more consumers are coming back and interacting with your product, the more likely they will participate in research studies, share phenotype data, be excited about future reports, sign up for a subscription (if that's your business model) or purchase other products from you.
Let's consider how to build a consumer genetics product with a great UX. When you add the complexity of ultra-personal information, science, ethics and regulations on top of the pillars of UX, it can feel like you're on a see-saw. It's a struggle to balance the deliverables. For example, do you gloss over the heavy science or try to incorporate explanations? Do you have a light and lively design or one that looks more serious? Is your workflow uncomplicated and does it create a sense of security and trust?
Here are the crucial features for designing a consumer genetics minimum viable product (MVP) with a UX that keeps customers coming back:
Design with the intent of promoting trust, joy and empowerment
When you're handling a person's genetic data, you have to build a trusting, transparent experience that incorporates the elements of impact, beauty and ease of use. From the moment they interface with your website, app or physical product, the customer needs to feel like their experience is woven into the product: it's a safe place to share their genetic information, and it's enjoyable, enriching and impactful. With that in mind, consider these tips when developing your product:
Design simply. Just because you're selling a genetic product doesn't mean you have to pepper your content with DNA-looking icons and make it scientifically heavy. If your product offers fitness insights, your user is going to connect with fitness-related design features. You have to be able to talk to your audience through your design. Use a variety of different ways to explain something. Pictures, icons and simple diagrams can help illustrate a 1,000-word concept.
Design a secure results platform on web and mobile (iPhone and Android devices) with a single sign-on login interface. The last thing you want is for a user to get stuck on the first thing they do.
Creatively illustrate the process from kit purchase to sample collection to insights delivered. There are a lot of good examples out there. Explore the current products and see for yourself what works and what doesn't.
Avoid rolling out an assortment of results without incorporating features to explain what they are, why they are important, and how to put them into action.
Build in the capability to print out their results so they can share with family members and possibly even their doctors. If you don't have it, your customer support group will be asking you for it post-launch after fielding requests.
Integrate user stories via videos, pictures and blog posts into your content, so your customers can relate to the product. This is a useful vehicle for teaching customers how the information imapcts their lives.
Make the information easy to digest and understand
Complexreports are for the doctor's office. You're building an experience. Give information in digestible parts — layer it in. Don't blast the user with complicated scientific concepts. Deliver insights with big-picture information, but design with the ability to dive deeper. For example, if you deliver insights on vitamin D metabolism, define it, give the results, and explain how they can incorporate it into their everyday lives.
Genetic concepts are more than likely new to the user. Therefore, it's your responsibility to educate them at every opportunity. This can be designed into the product using images, snappy content or linking out to short videos. For example, you can ask your genetic counselor to record a series on what to expect, definitions of terminology, or how to make the insights impactful. You can also explain more of the science behind the product using FAQs, white papers, blog posts, and even supporting research in a scientific journal. These are great channels to educate your end user on terminology (examples: inherited vs. heritability, genes vs. environment, homozygous vs. heterozygosity, SNPs, exomes) or deep-dive on technology, statistical methods and the reliability of results. You can also reference relevant scientific papers and take the opportunity to explain that the science around the insights is still evolving — we are far from knowing all of the genetic interactions to define even simple traits.
Read the privacy policies of other consumer genetics companies. It's a good way to compare the practices of different companies. For your own policies, it might be useful to provide a summary up front that gives the user bullet points to consider as they read through the main document. Make your policies useful and friendly, encouraging the readers to actually read them. This helps create an experience of trust and education. 
Be a customer
Try every consumer genetic product out there. Don't hesitate. Order all of them. Get a feel for your own UX. Document what you liked about the entire journey: website, checkout process, shipping, the feeling you get when you open the box, the engagement in the "downtime" between order and results, how long it took to get results, content delivery and customer support.
Get feedback from your target audience
Conduct user comprehension testing on a handful of real customers across your buyer personas. Aim to test your MVP, weed out consequential product issues and gauge the grander scale of your release. Your test plan should include the entire process from website navigation and content, to e-commerce, to results delivery and support. You don't want a difficult or glitchy login experience (such as making it challenging to change their password because a link doesn't work) or a snazzy-but-confusing illustration that provides results to leave a bad taste in customers' mouths.
Once you get your product out the door, product testing doesn't finish, of course. It's a work in progress, and collecting and reacting to customer feedback is vital.
Good UX is bliss. In the business of consumer genetics, it's about thoughtful design, a careful balance of scientific content and engaging information, and leading with the pillars of trust, transparency, education and impact. After all:
"A beautiful product that doesn't work very well is ugly" – Jony Ive.