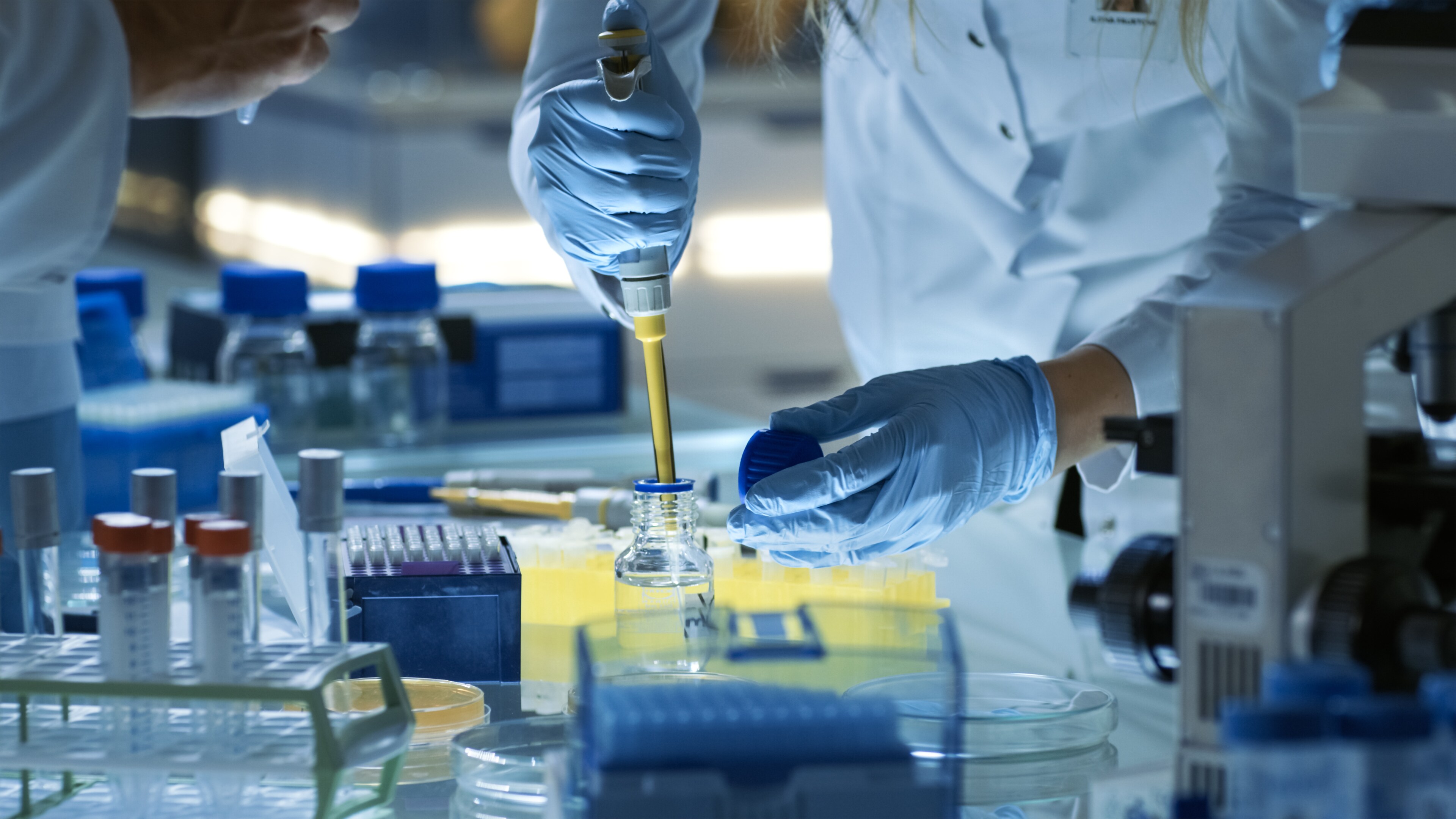 This article is part of a series from Thermo Fisher Scientific on the growing field of Consumer Genetics. Entrepreneurs and executives are encouraged to submit their product development ideas for a chance at $25K in support from Thermo Fisher and ixLayer. Please contact us to learn more about solutions for direct-to-consumer genetics.
You're looking for that perfect partner.
A partner you can rely on. One who is transparent and honest, and a good communicator. A partner who gives you guidance when you need it, but ultimately respects you and your independent decision-making ability.
No, we're not talking about your ideal romantic partner, but your laboratory partner for your consumer genetics product! While perhaps it's a bit much to wax poetic about all the ways you should love your lab partner, you will in fact want this to be a long, healthy relationship. And depending on the lab services agreement you sign, it could be a relationship that you're committed to for a long time. So you'll want to be careful and strategic as you enter into this new partnership.
Here are five key considerations for choosing the perfect lab partner for your consumer genetics product.
Reputability
What credentials does the laboratory hold? Credentialing requirements will vary by country and whether the testing performed in the laboratory is for medical diagnostic purposes. For example, in the United States, any laboratory that provides DNA testing for the diagnosis, prevention or treatment of any disease must hold Clinical Laboratory Improvements Amendment (CLIA) certification. Many labs will go beyond this and obtain College of American Pathologists (CAP) accreditation as well. Even if your consumer genetics product is not a medical test and provides DNA results for ancestry, wellness or entertainment, using a lab with credentials like CLIA and/or CAP assures to your company, and your customers, that the DNA testing is done under a specific standard.
Besides credentials, there are other ways that laboratories can demonstrate that they are reputable. Are they transparent about their practices? Are they rigorous with their assay validation protocols? Do they have high throughput, running large batches of samples each week? These are all questions that you (and your Chief Science Officer) can and should ask as you interview prospective lab partners. And don't be afraid to ask for a visit! A reputable lab should welcome visitors and you should expect to see a professional, pristine and productive environment as you tour it.
Security
You are entrusting your customers' DNA to your partner lab, so it is critical that you be assured that the laboratory maintains stringent security and privacy practices. The lab should have means of de-identifying consumers' data, so when they receive DNA samples or securely transfer the genetic data to your company, a consumer's DNA data is not linked with their personal identifying information like name or address.
You should also ask a lot of questions around a lab's data sharing policy. Some labs will not share any genetic data with any outside entity except their paying clients. Other labs will share aggregate, de-identified data (DNA data with no personal identifying information) with publicly available databases such as ClinVar, with the intent of contributing to public knowledge about genetics. Still other labs may have more lenient data-sharing practices, and be willing to share data with law enforcement or even sell data for their own profit. You will need to be intimately familiar with your partner lab's privacy and data sharing practices, as you will need to communicate that to consumers in your own company's privacy policies.
And, speaking of data sharing, you'll want to carefully consider how much data your partner lab is willing to share with you. Of course they must provide you your customers' DNA results for the variants that are on your panel, but if you have a small panel limited to, say, less than one hundred variants, this is a relatively small amount of data. If their lab is running a large genotyping array for you, or even doing full next-generation sequencing on each of your customers, they will have a lot more DNA data for each of your customers than just the variants on your product panel. Is the lab going to hand that data over to you, essentially letting you and your customers own it, or does the lab hold on to it, charging you additional fees for each chunk of data that they release to you? This data-sharing policy can have a huge impact on your ability to develop a large database that aggregates your customers' DNA data, and your subsequent capability to do research with that data or market it an aggregate, de-identified format to pharma or other potential partners.
Flexibility
You know that there are many options when it comes to DNA technology platforms. An ideal lab partner will offer all of these technologies and support you in choosing the one that will work best for your company and product. This requires flexibility on your partner lab's part — what works for some of their other clients may not work well for your product, and they should be amenable to working with you towards a custom solution. In fact, some of the large genotyping arrays that can support consumer genetics products are capable of accepting custom DNA markers. A good lab partner will work with you to strategize what DNA variants you need on your panel now and which ones you will want to add in the future, and build you a custom solution that will scale with your growth.
Pricing
Along with flexibility in technology, an ideal laboratory partner will offer flexible, competitive price options. It's critical that you do your due diligence and shop around. Send your genetic panel (after you've signed a CDA, of course!) to several different labs that you are investigating and get quotes from each one. Your volumes may also affect pricing — the more samples you can commit, the lower the per-sample price — so have some good projections of your customer volumes at year 1, year 2, and so on.
Some labs will offer additional services that can make their offering more or less competitive. For example, beyond receiving and processing DNA samples, some labs will provide end-to-end logistics management, even shipping saliva collection kits out to your customers and tracking their status. Perhaps they offer a package deal where if you enter into a lab services agreement, you'll get a big discount on saliva collection kits.
A great partner lab will offer flexible pricing that meets the needs of your company at different stages of its evolution. A multi-year agreement could begin with a reasonable per-sample price and a small volume commitment, and then evolve into a larger volume commitment with significantly reduced per-sample pricing. If your lab invests in the success of your company with competitive pricing from the start, the more likely they are to win your long-term business and share in your success.
Responsiveness
Strong two-way communication is key to any healthy relationship. It is certainly no different with your laboratory partner. Once you are selling your product at scale, your partner lab could be sending your company DNA data for hundreds of customers on a weekly basis. You'll need to have frequent communication to ensure that these operations are proceeding seamlessly, so that your customers receive their DNA results in a timely manner. And, as you update your genetic panel over time to introduce product enhancements or even entirely new products to your customers, you'll need to work with your partner lab to add and validate new variants on your panel. You'll need your partner lab to be responsive and answer those calls, emails and text messages in a timely manner.
You can certainly get a good gauge of a potential partner lab's responsiveness by evaluating their performance during the courting period. As we discussed above, before a lab even wins your business, you will spend a significant amount of time evaluating technology and price options. If your contacts at a prospective lab are not responsive to your questions during this time, when they are trying to win your business, it speaks volumes to how well they will communicate throughout your relationship.
Playing the partner lab "dating game" and doing the detailed due diligence into all of your options can be a daunting undertaking. But by keeping these five considerations in mind, you'll have a better handle on what questions you need to ask, and which answers you want. Your efforts could be rewarded with a long-term, trusting relationship that is more than just a business-client relationship, but a true business partnership that builds success for both your company and your chosen lab.