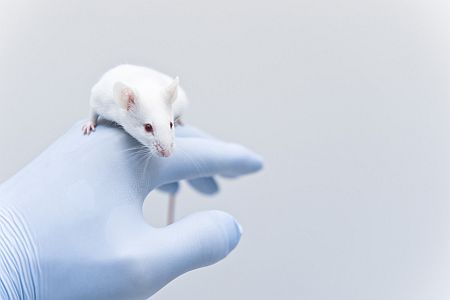 Adverse events from SARS-CoV-2 infection may be due to an overactive immune response from your own body and not from the actual virus itself. Studies indicate that severe infections may arise due to an abnormal response from your immune system, resulting in greater susceptibility to complications such as lower respiratory tract infections and other possible side effects. Understanding how the immune system responds to viral infection and the molecular mechanisms involved is important for pathogenesis studies and may provide insights for efforts to help improve human health in the future.
Recently, Broggi et al. performed a retrospective analysis of SARS-CoV-2 positive samples and noted elevated levels of type III interferons. Type III interferons are a type of cytokine, signaling proteins released by cells as a viral immune response to increase the defense of neighboring cells. Unfortunately, researchers know very little about these molecules and how their activities affect viral infection of the lung, including infections caused by viral agents like SARS-CoV-2.
To address this, researchers used mouse models and targeted sequencing with the Ion AmpliSeq transcriptome mouse gene expression kit to determine the molecular mechanisms elicited by interferons and its impact on immune pathology. With this simple assay that requires low sample input, expression analysis showed that interferon lambda (INF-l) can interfere with lung tissue repair due to the inhibition of epithelial cell proliferation. In their studies, wild-type mice became more susceptible to bacterial superinfections after INF-l induction. While much still needs to be learned, these results illustrate how presence of cytokines may be an indication of susceptibility to SARS-CoV-2 and may potentially impact severity of infection.
With the Ion AmpliSeq transcriptome mouse gene expression kit, researchers now have an explanation as to why cytokine storms associated with SARS-CoV-2 may be important, and how a better understanding of its relationship to infection severity may contribute to the improvement of treatment research.
Learn more about targeted transcriptome sequencing using Ion Torrent NGS
Explore Ion Torrent targeted NGS solutions for SARS-CoV-2 research
Read the paper: Broggi et al. Type III interferons disrupt the lung epithelial barrier upon viral recognition. bioRxiv 2020.05.05.077867; https://doi.org/10.1101/2020.05.05.077867
For Research Use Only. Not for use in diagnostic procedures.