As we wind down 2016 and prepare for 2017, we wanted to take a step back and recap the most popular blog posts this year. We've highlighted below the Top 10 blogs of 2016 – Did your favorite blogs make the list? Tell us about your favorite blog in the comments section below!
1] CRISPR-Cas9 Genome Editing Guide – Finessing the technique and breaking new ground
The most recent gene editing technology, the CRISPR-Cas9 system, is an attractive method for genome editing. This blog highlights and explores CRISPR-cas9 gene editing applications and biology. We've also provided an end-to-end integrated workflow with all the tools necessary for genome editing and downstream analysis.
2] When Do I Use Sanger Sequencing vs NGS?
In this blog, we help answer questions you may have about picking the right sequencing method for your application whether it is Sanger sequencing or Next-generation sequencing. Be sure to check out this blog if you are planning your experiments for next year and want to know which is the right sequencing method for your experiments.
3] Flow Cytometer Fluidics and Why They Are Not All the Same
Flow cytometers with a peristaltic pump vs. those with a non-peristaltic pump. What's the difference? Why does it make the flow cytometers different? In this blog, we compare some data from a flow cytometer with a peristaltic pump and the Attune™NxT flow cytometer with a non-peristaltic pump. Check it out!
4] How Low Can You Go with Minor Variant Finder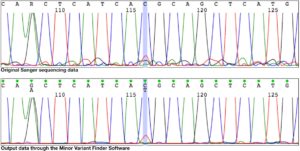 In this blog, we share with you how we've been able to detect 5% minor variants at a sensitivity above 96% and specificity above 99.8% over an independent database (data not used in developing the methods) of 987 samples having 1112 true variants (constructed by dilution series), 895373 non-variant base positions, from 35 distinct amplicons taken from among the genes P53, BRAF, EGFR, HLA DPB1, HLA DQB1, KRAS, FLT3, RB1, CDG1, and ERB2 (Hint: We used the Minor Variant Finder Software).
5] Battling Zika – Do we have your attention now?
This year, the Zika virus caught our attention as it spread across the globe. In this blog we explore the history of the virus, how it got to Brazil, the biology of the virus, and novel ways to prevent spread. Even today, Zika research continues, and scientists are trying to understand the virus and its link to Microcephaly in newborns and Guillain-Barré Syndrome.
6] Forging Partnerships to Drive Era of Precision Medicine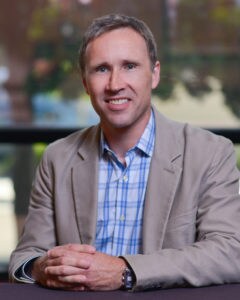 In this blog, Andrew Felton, Vice President of Marketing, Clinical Next Generation Sequencing discusses the Ion Torrent Developers Alliance Program. The goal of the program is to support key customers in their development and commercialization of molecular in vitro diagnostics. Andy also discusses the partnership with Strata Oncology, a company that will offer no-cost tumor sequencing for 100,000 cancer patients as part of the Strata Trial, a nation-wide effort to substantially expedite the number of enrollments in precision medicine clinical trials.
7] Antibiotics in our Water Supply – Are we Polluting the Element of Life?
Regions experiencing water scarcity turn to using water treatment facility to reuse wastewater for agricultural or even human use. Water treatment is not a well-researched process, but recent studies show that many treatment processes allow reintroduction of antibiotics, antibiotic resistance genes and resistant organisms back into the environment. In this blog we explore the efficiency of water treatment facilities and the impact of overprescription on reintroduction of antibiotics back into drinking water.
8] Modern Science Backs Up Ancient Knowledge Of Ayurveda
Approximately 36% of American adults use some form of complementary and alternative therapies. Even though there is skepticism about the use of traditional medicine, it isn't uncommon for doctors to practice or combine western medicine with Naturopathy, Complementary and Alternative medicine, Holistic medicine, or other types of traditional medicines. This blog takes a deeper look at research that explores the mechanistics behind Ayurvedic herbs and science behind this ancient knowledge.
9] Luminex™ bead-based immunoassays drive immunoassays towards higher-content biomarker discovery
The human immune system (and that of other mammals) is comprised of networks of secreted proteins including cytokines, chemokines, and growth factors all critical to the coordinated defense against foreign invaders and disease. This blog explores the Luminex bead-based immunoassays and utility towards biomarker discovery.
10] 5 Tips to Help You Design and Run Your Sequencing Experiments
This blog tackles some of the most frequently asked questions when it comes to running your sequencing experiments. The blog also includes topics that will help get the most out of your sequencing efforts. We cover topics like When Do I Use Sanger Sequencing vs NGS? How Does Sanger Sequencing Work? The Importance of Sequencing Clean-Up. How to Set up a Sanger Sequencing Run? A Simple Workflow to Confirm Your NGS Variants.
That's it for 2016, we'll see ya in 2017!