When I stop for a moment to evaluate where our industry stands in our collective pursuit to enable the era of genomic information, there's no question that we are most definitely living in very exciting times. In my 20-year career, I have never seen a technology advance so quickly to help scientists better understand the molecular underpinnings of cancer and offer the potential to one day dramatically change the way the disease is addressed.
What was once a nascent research tool to sequence genes less than a decade ago has evolved into a fast, powerful and more accessible technology that today is at the center of national clinical studies and major drug development and companion diagnostic programs that Thermo Fisher Scientific is proud to be enabling.
Targeted next-generation sequencing (NGS) is undoubtedly impacting just about every industry it touches, from infectious and inherited disease research to understanding biodiversity. But it is in cancer where we believe Thermo Fisher's technology is making the strongest strides for improving human health in the future. While we are able to innovate and bring cutting-edge technology to market in the space, we can't drive this important endeavor alone. It also takes the creativity and expertise of our trusted customers and partners to make precision medicine a reality.
To this end, today we are formally announcing the Ion Torrent Developers Alliance Program to support key customers in their development and commercialization of molecular in vitro diagnostics, and a new partnership with Strata Oncology, a company that will offer no-cost tumor sequencing for 100,000 cancer patients as part of the Strata Trial, a nation-wide effort to substantially expedite the number of enrollments in precision medicine clinical trials.
Over the last few years, we have aimed to become the partner of choice for the customers we serve, and we are now seeing the fruits of our labor as demonstrated with several recent announcements in collaboration with large pharmaceutical companies and assay developers who understand the time and cost-saving benefits of applying NGS-based, multi-marker assays toward drug development initiatives and clinical trial placements using Thermo Fisher's Ion Torrent™ NGS platforms and Oncomine reagents.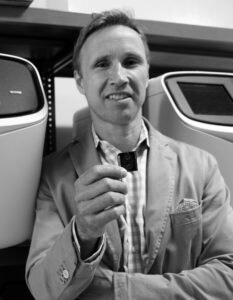 Through the Developers Alliance, customers are provided flexible options to access our Ion Torrent NGS systems and the complementary Ion AmpliSeq™ and Oncomine technologies to assist in the development of targeted assays for clinical research applications. Our partnership with Strata Oncology takes this a step further to fuel the Strata Trial, which will commence in early 2017.
The ability today to simultaneously screen hundreds of genes from very small amounts of patient samples has become a powerful tool to facilitate this important work, which ultimately aims to one day assist laboratories and clinicians in providing the best precision treatment for cancer. Key to this rapid progress is accessibility to a cohesive and simple-to-use solution that seamlessly strings together front-end sample collection and preparation to data analysis and reporting. For the first time we can now start to imagine rapid targeted sequencing taking place in a community hospital and not only at major cancer centers.
But it doesn't simply start and end with NGS. The added value Thermo Fisher brings to enable our customers to usher in the era of precision medicine lies in its scale and depth of capabilities. Complementing Thermo Fisher's NGS systems are a host of omics-based platforms and technologies that help cast a much wider net for additional information that a growing number of studies now suggest can be of high value to further refine targeted therapies.
As the world leader in serving science, part of our mission at Thermo Fisher is to enable you, our customers, move precision medicine forward to help make the world healthier. By forging new partnerships with you, complemented by our wide breadth of technologies, we're confident that together we can set a new paradigm in oncology.
As we show progress in cancer, we will turn internally to other disease states such as autoimmune and infectious disease. We are actively looking for partners in these spaces today to enable them to bring these solutions to market. To this end, we encourage those who are interested in partnering with Thermo Fisher to help facilitate development and commercialization of your molecular diagnostics program to contact Andreas Tsukada, Vice President of Strategic Accounts and Diagnostic Partnering, at Andreas.tsukada@thermofisher.com.