For decades, Quantitative PCR (qPCR) assays have helped researchers run various research-specific experiments. As with all technology, the goal is to make technology as simple as possible and accessible. Such is the story behind the Applied Biosystems™ TaqMan® Zika Virus Triplex Kit that brings us one step closer to our goals.
"Dans les champs de l'observation le hasard ne favorise que les esprits prepares" – Louis Pasteur
This famous quote by Louis Pasteur, roughly translates to, fortune favors the prepared mind. What does that mean? It means that sudden sparks of revelation don't just happen out of the blue, they are the result of hard work and preparation and such preparation is key to success.
Dr. Jonathan Wang, Director of Research and Development and the lead on the Zika assay shares insights into assay. He discusses how the process of lyophilization actually makes the assay easier to use and how it can also be shipped and stored at room temperature.
Simplification, Stabilization, Shipping – Evolving qPCR Assays and Technology
Over the years, I've worked with researchers in academia to understand the biology of various viruses. Meanwhile, I started getting very interested in lyophilization. The process is not new and I didn't invent it either. Many within the company have worked on it.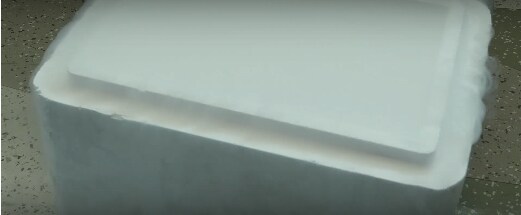 What breaks my heart is, if you look at product shipping, a lot of stuff needs to be shipped on dry ice and you have this giant Styrofoam box and pounds and pounds of dry ice that's needed to ship a tiny little tube. That really got me thinking we should reduce that waste. So how do you reduce that? Well, you ship everything at room temperature. And, what would allow you to do that – lyophilizing the assay.
SWATI: So shipping the assay without the need for dry ice, also means we can ship it to desolate areas where it may take days, weeks, even months for a product to reach.
JONATHAN: Absolutely! We can ship the assay to any corner of the world.
SWATI: So, how do you ship the assay at room temperature if it's biological and has an enzyme?
JONATHAN: Typically we've had to ship qPCR reagents on dry ice, but how do we make the switch? Well you freeze dry them.
The assay ended up being a combination of two things that I love and it turned out to be a great combination because studying infectious diseases is not as simple. It's easier when everything is all freeze dried into one single tube and all you do is add your DNA or RNA. That's because all the reagents are contained. Rather than having to think, "Oh, I've got to pipette primers, probes, then enzyme and dNTPs", you don't need to do all that. The assay is ready to use and it's shipped and stored at room temperature.
SWATI: Imagine how easy that is for a first time user. It also helps reduce the logistics of reagent storage that are needed to run a qPCR assay.
JONATHAN: Exactly.
SWATI: As opposed to having to learn the entire protocol, memorize it and make sure you're adding every single reagent and not messing up. Especially when working with samples that are so difficult to come by.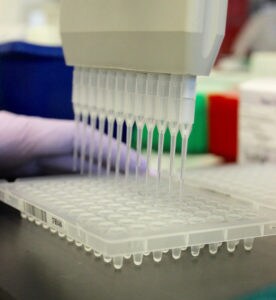 JONATHAN: Many a times you want to teach protocols to new technicians and the easier the protocol the better, means they can pick it up faster and quickly study their many samples. Well, one single step and that's all that's needed. You put it in and the machine tells you yes or no, simple.
A lot of the times, when developing products, you are not only addressing the people doing research, but you are also addressing how the product is actually going to be used. You're not trying to make it archaic and difficult, instead you want to make it into something that is simple to use, where users don't have to think about the underlying technology.
For instance, I come from the days of the computer where you had to buy code, today I just look at things and click on it. You really don't have to think about the back end.
Similarly with biotechnology, you shouldn't have to think about it. You follow the instructions, use it and it should be able to give you an answer. Whether it's qPCR or next generation sequencing. The technology is still there, it's just that you want to make it so that everybody feels comfortable using it and knows how to interpret the data.
When it comes to developing an assay, address the need right away like, Zika for example, you try to develop it as soon as possible and get feedback from researchers. Leading to an assay that's robust and does what it's supposed to do. But for us it doesn't stop there, it's also about developing instruments, software and reagents that are simple to use as well.
Idea to Product – What did the Development Timeline Look Like?
SWATI: How long did it take for us to design and deploy the assay?
JONATHAN: It was exactly three weeks. It was three weeks from the day we decided we wanted to make a Zika assay to the day that we shipped out a test sample (which is not sellable).
The customer tests the test sample and provides feedback on their experience and if the product meets their expectations. Another month following that process we were shipping sellable product.
Typically, it takes about a year to develop a usual assay or reagent, at least from my experience. It's about a year because you have to do all the development tests, collect feedback. In the case for Zika, it's great that the research community responded because having a commercial assay is better than a home brew, where a commercial assay an be purchased from the same supplier. Although you develop your own lab assay/home brew relatively quickly, the question then becomes, how do you share it with the rest of the world?
SWATI: How do you mass deploy it?
JONATHAN: Right, you can't right. Again, it's about getting it out there. So everybody has the same opportunity and the same test, right.
SWATI: Also, makes results comparable and shareable.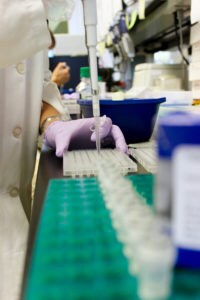 JONATHAN: Right! At Thermo Fisher we have one of the biggest distribution networks, allowing us to ship products where needed. There really are very few companies that can say that. We have the capability, to develop products in three weeks, because I have a lot of help. I have Allan Wong who helped me make the oligo in about three days, because he was right down the hall from me. I didn't have to order it. As a matter of fact, for our Brazil lab it will take them three or so weeks of waiting because they have to order it from an outside vendor. For me, I don't, I just walk down the hall say, "Hey Alan, this is an emergency. Can you do this for me?" And of course, he helped.
We make our own enzymes, our own dNTPs, and our own oligos. So we don't have to wait on receiving any product from other vendors. Like I say I walked down the hall, got the oligo, combined it with an enzyme we already had in the freezer and we made the assay.
SWATI: Once it gets to a customer, what kind of information are you looking for from them?
JONATHAN: The only thing we can test our assay on is synthetic template. It's not real. It's not a real virus. It's RNA made in a test tube. So I give it to a customer and say okay you got a real virus, does it work? Right, that part I don't know because I cannot import the Zika virus into our labs here.
Within days of receiving the test samples, our customers responded saying, "Yeah, it works. I tried this." "Oh yeah I have Zika virus, I have Dengue virus in my freezer."
SWATI: And the assay detects for Dengue, Zika and Chikungunya. What about detecting different strains of Zika, or Chikungunya or Dengue?
JONATHAN: The Zika assay right now only detects the strain responsible for the current outbreak, which is also referred to as the Asian lineage. Zika originally is from Africa. As experts say, since it's not my area of expertise, is that microcephaly is only linked to the Asian strain. We don't have much information about the African strain yet. So the current focus is on the Asian lineage of the Zika virus. In the future, if there's interest in other lineages, we anticipate expanding to include those strains as well.
Is there a possibility that microcephaly wasn't linked to the African lineages? It may be, because those studies weren't conducted at the time. So, we know there's work to be done and then Dengue is the same thing right, we don't distinguish the four serotypes because that would require a separate test.
SWATI: Can you tell me more about serotypes?
JONATHAN: Sure. It's called, serotype, because Dengue has what we call an immune enhancement. So the first infection with one of the serotypes, you may get a relatively mild disease. The second infection by a different serotype may give off another immune response, instead of being neutralized by the first infection. For example the first infection is, let's say, Dengue #4 and then the person gets infected by Dengue #3. So, if the antibodies in the body produced by Dengue #4 do not neutralize Dengue #3, it might act to actually enhances the disease. With Real-time PCR you can not only identify different viruses but also the serotypes because there's four distinct sequences you can identify.
SWATI: Wow, that's interesting.
JONATHAN: Yeah it's quite an interesting immune response because instead of trying to neutralize it, it doesn't quite neutralize it, but basically kicks it into overdrive. So you get a worse response on the second infection. That's why it's important for Dengue to know which serotype was in the first infection, then the second infection and then subsequent infections could be a lot worse and more deadly. So, that's what really made me think about Dengue.
But that is why the Zika assay came out so quickly because I already had Dengue and Chikungunya ready. Zika was new and all we had to do was just add it to it.
SWATI: Right, so it's pretty much like putting the puzzle pieces together.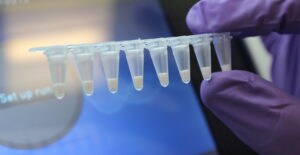 JONATHAN: Well, it's like a TV cooking show. I already have some things precooked, the process sort of half way done. Although it wasn't simple, having worked on the various viruses early on, certainly sped up the assay development process.
It would not be that fast if we didn't have this interest early on. If Zika was the first thing, and we didn't work on lyophilization, didn't work on any other viruses prior to this, we would still be working on the assay right now.
SWATI: Right, absolutely. It certainly helps to be prepared.
How can we Prepare for the Next Epidemic?
SWATI: But how do we as a company prepare for the next outbreak?
JONATHAN: We already know how to make these assays, one way to be prepared is with technology. Two is really paying attention to the outbreaks. When something does come up, we respond quickly than having to rely on mass media to tell us because by that time it'll be a full blown epidemic. It's relying on the CDC network or even our field to give us the best feedback because they'll be in the region. They'll tell us what's going on, what is needed and if it really is an epidemic.
I think we can be more prepared if we have these assays all ready. We could have virtual designs and it won't cost a whole lot. I think those are the ways to be ready.
On the technology front, we're even more ready than ever. We of course have the assay, we always had the design capability and right now we know how to do lyophilization, so it means that we can ship them and it's not a giant box and dry ice. The QuantStudio 3 and 5 are cloud connected. These instruments are even more ready for outbreaks because you can send them out into the field to study samples. These cloud-connected instruments then allow for data collected in the field to be sent to collaborators or colleagues.
SWATI: Since the instruments can be connected to the cloud that allows for collaboration and even sharing of information to anyone, anywhere in the world.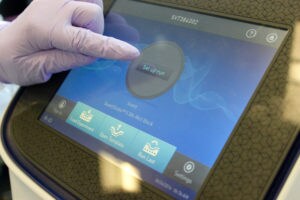 JONATHAN: Right. I think we'll see it pay off. I see there's no other company that's like this. No other company has a qPCR machine that connects to the cloud. It may happen eventually, but we can bet on that we have the vision to be the first ones.
But having connected instruments is just one part of the puzzle; we also collaborate with academia and other agencies to understand outbreak and epidemics. We are always open to collaboration when it comes to outbreaks, because working together with experts and leaders in the field who have dedicated their lives to studying specific viruses and diseases can help educate us on the best product we can put out there for the rest of the research world to use.
SWATI: Certainly makes a big difference in the way that scientists work now.
JONATHAN: Absolutely, and I think you're seeing it – it does take adoption. But I think people will eventually see the convenience of it.
Learn about the State of Zika.
For more information about Real-time PCR instruments visit us here
For information on cloud connectivity visit us here
For collaboration opportunities visit us here
"For research use only. Not for use in diagnostic procedures."