If you have ordered a TaqMan™ Assay recently, you may have noticed something different with your shipment when it arrived. The assay documentation files, such as AIFs and CoAs, no longer arrive on hard copy compact disks (CDs). These files are now available through an online portal.
Changes like this can be challenging to overcome and have been known to cause TaqMan CD Withdrawal Syndrome (TCDWS)*, a disrupting condition affecting thousands, hundreds, dozens, or even a couple researchers worldwide.* Recognizing the major symptoms associated with this disorder is an important step to diagnosis and adjusting your behavior to leave the 20th century in the past.*
After working with assay CDs for years, you have potentially created many habits around cataloging, organizing, storing, searching, and using these small, round reflective disks. For some, the switch to accessing files online creates feelings of withdrawal manifesting in some of the following symptoms:
Urge to organize
Have you arranged your chemical cabinet alphabetically only to rearrange by size, and then back again?
Distracted by shiny objects
Does the glare of clean glassware or reflection off stainless steel cause a total lack of focus?
Irritability
Is the cluttered -20 freezer making it impossible to find your sample, setting you off on a rampage?
Need to eject
Are you constantly opening and closing the plate tray on your qPCR machine?
If you have at least one of the above four symptoms, you may be suffering from TCDWS*. The good news is that help and treatment is available*. A proven cure is accessible online with just a few minutes of your time.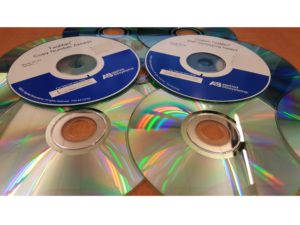 The first step to recovery is to find an old CD. This is a little more difficult now without a steady stream of CDs arriving with every TaqMan assay order, but there should be a few hidden under your old Crocs or Snuggie blanket.
Next, you need to find a new use for the CD and give it a second life. There are many ideas around the web for recycling and reusing CDs in a crafty or meaningful way.
Two links to look for inspiration:
http://ideasforbeautypic.com/home/25-ideas-recycle-and-craft-with-old-cds-and-dvds.html
http://www.topdreamer.com/diy-how-to-reuse-your-old-cds-in-a-crafty-way/
After creating your masterpiece, share a picture on your favorite social media site #TCDWS
Last, but not least, you need to download your next TaqMan assay file from the Thermo Fisher Scientific online portal. Select your assay type, enter the assay information, and select which documents to download.
That's it! You are now on the path to recovery and freedom from CDs.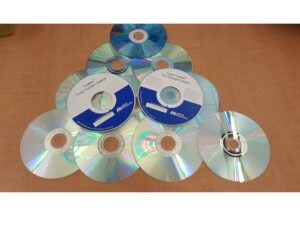 We at Thermo Fisher Scientific are proud to offer your TaqMan Assay files in a more environmentally sustainable manner. The online portal provides an easy way to access your files, when you need them and only the ones you need. If you require additional support or have serious questions, we are here to help and can work with you through the transition. FAQs are available on the online portal and you can contact a support representative with any questions.
*TaqMan CD Withdrawal Syndrome (TCDWS) is not a real medical condition. We request that you please not go to your doctor regarding this imaginary made-up syndrome :)