Dr. Marija Čaplinskienė, the Deputy Director of Research and Development of the State Forensic Medicine Service (SFMS) in Vilnius, Lithuania spoke with us at HIDS Rome about a new project in their forensic DNA analysis lab.  The project used both capillary electrophoresis (CE) and next-generation sequencing (NGS)to identify remains from recently uncovered graves, thought to be participants from the January uprising of 1863.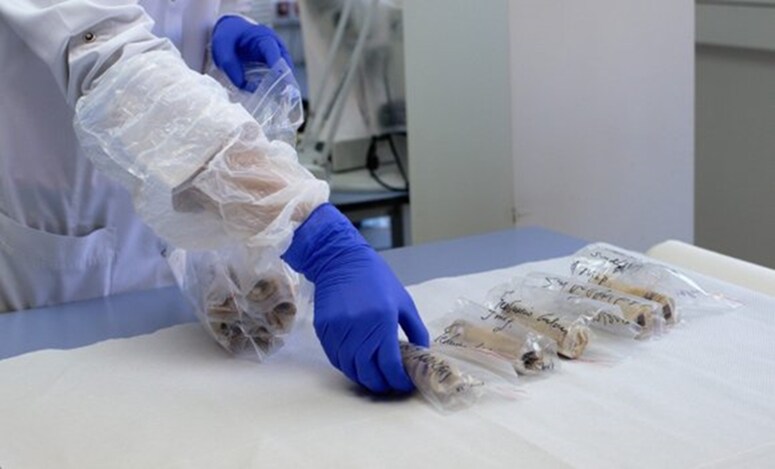 These 150 year old bones were surprisingly intact, with only two showing high degradation from a DNA quantification assay using real-time PCR. The lab was able to get autosomal STR profiles from both CE (17 samples) and NGS analysis (11 samples). They used Converge Softwareto compare the results which were 100% concordant between the platforms.
Watch the interview with Dr. Čaplinskienė to learn more about the project and to hear what her recommendations would be for working cases with challenging samples. Her HIDS Rome presentation, and many others, can also be downloaded at the conference website.
For Research Forensic or Paternity Use Only. Not for use in diagnostic procedures. For licensing and limited use restrictions visit thermofisher.com/HIDlicensing