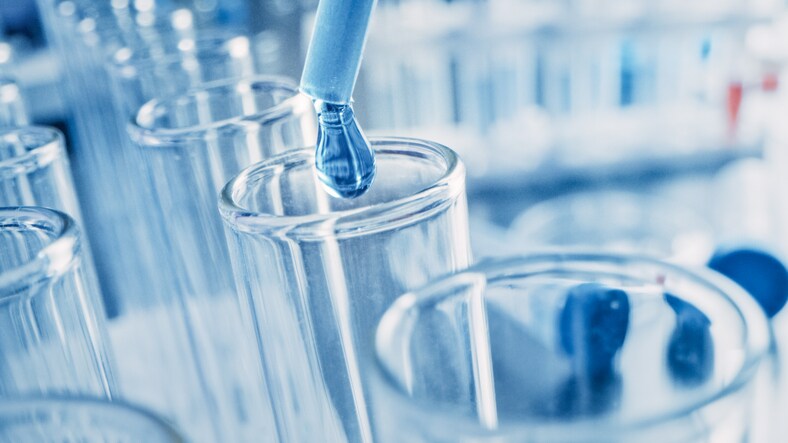 Process monitoring tools are implemented at every stage of the drug manufacturing pipeline. Drug discovery research requires advanced instrumentation to accelerate target discovery and validation through to preclinical development. At the preclinical stage, analyzers enable absorption, distribution, excretion, metabolite monitoring, and more – each a critical metric in demonstrating the efficacy of candidate molecules. The complexity of drug development is such that robust process analysis must be hard-baked into every phase, which poses logistical and financial challenges.
Process analytical technology (PAT) sampling techniques can largely be categorized into one of four distinct classes: at-line, off-line, in-line, or on-line. Each of these approaches has its merits and disadvantages, but the ideal method for many pharmaceutical companies would be either on- or in-line monitoring.
The main issue with at-line and off-line approaches is that analysis is conducted separately from the process. Samples must be extracted from a bioreactor, for example, before analysis is carried out at the facility (at-line) or in a more remote setting (off-line). Both are akin to quality assurance methods that cannot provide accurate, real-time insights into true product quality. There is an ongoing drive within the pharmaceutical industry to implement PAT systems that offer continuous product analysis in situ. On-line and in-line process analyzers meet these needs.
What is On-line Process Analysis?
On-line analysis eliminates the need to transport samples from a process to a separate location, usually by implementing a sampling loop into the system. An integrated device measures a diverted sample directly on the processing line, saving significant amounts of time. The loop may even re-introduce samples to the processing stream to avoid product wastage. Yet there is a simpler, and often more even effective, method when it comes to time-sensitivity and minimization of sample tampering: in-line process analysis.
In-line Process Analyzers
In-line and on-line measurements are similar but with one crucial difference. An in-line analyzer uses a probe or a sampling interface to monitor the product flow directly – without needing an integrated sample loop. Solid-state Raman spectroscopy is the go-to solution for continuous process monitoring in pharma development given its flexibility in terms of adapting to different processes and applications with various application-specific interfaces. In-line Raman analyzers can subsequently be used to monitor a product's critical quality attributes at myriad points in the development chain.
The core benefit of in-line process analysis, like on-line measurements, is the ability to conduct continuous, real-time quality assurance and control (QA/QC). This allows manufacturers to continually adjust key process parameters to precisely maintain product quality. Not only are there benefits from a cycle time reduction perspective, but from an efficiency point of view too. Optimizing process parameters on-the-line increases throughput and yield while maximizing equipment utilization–all without ever tampering with the process.
Manufacturers may implement multiple in-line process analyzers at different points in the processing stream. Continuously sampling the product flow at multiple locations in parallel is an excellent way of mitigating product variability in real time. There are numerous benefits to this approach. It significantly reduces the risk of off-specification products being released to markets, which satisfies critical regulatory responsibilities and mitigates the subsequent risk of costly product recalls and irreversible damage to brand reputation.
Other benefits vary depending on the type of in-line process analyzer used and the probe type used. Raman spectroscopy just so happens to be one of the most convenient solutions for in-line process analysis in the pharmaceutical industry.
Author: Dean Stuart
Resources: