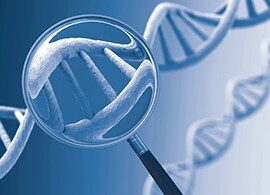 Biology is a complex and expensive endeavor. As molecular biology and genomics become a bigger and bigger part of answering biology's questions, the tools and expertise needed to move forward become ever more specialized. It can be challenging to determine whether to seek that expertise from laboratory service providers, or to build it in-house. Neither approach is always the right answer, and the best option depends on one's circumstances.
An external service provider offers many advantages. Paying specialists to complete an assay or sequence saves an enormous amount of time and money, particularly for smaller labs and those acting outside their usual area of expertise. When the alternative is the sizable capital and time expenditure of equipment, reagents and training, outside contractors are an ideal alternative. Service providers come with years of experience that might be impossible to replicate in-house within acceptable time frames, and can operate at scales that bring costs down substantially compared to smaller, bespoke efforts. Service providers can also switch between different methods far more easily than many labs can, keeping them nimble and enabling rapid response to any setbacks they might encounter. Many labs simply do not have the space for expensive devices that they won't then use intensively, making outside providers an ideal solution. It is difficult to overrate the convenience and speed that comes from being able to send samples elsewhere for processing and move forward with other tasks while others generate the required data.
Outside service providers do, however, present some potential difficulties. Handing samples over to an external provider requires a loss of control, which creates the possibility that samples could be mixed up or lost with little possibility of recovery. If a particular sample or batch turns out to benefit from unusual handling, an outside provider might not notice in the same way an in-house expert would, and would almost certainly expect a second fee to re-process the sample. Using an outside contractor is very likely to be faster than training an in-house expert to perform the task, but will usually still take longer than that in-house expert would to actually perform the task, since contractors have lead times and it takes time to get results back to the in-house lab after analysis. Using a service provider means being limited to what providers offer, which limits one's choice of assay tools, and perhaps being restricted by available providers in one's area. Using outside providers might also come with legal limitations on the movement of biological materials, such as native germplasms, pathogens and alcohol-preserved tissues. But perhaps the biggest difficulty with using an external service provider is cost. It is virtually guaranteed that the cost per measurement of using an external contractor will be higher than the cost of using an in-house expert due to the provider's fees and margins, making this option tricky for labs with limited resources.
In-house expertise avoids most of these drawbacks. Keeping samples in-house means they're in the laboratory's control, limiting the chances that one will be lost or mishandled, and they're close to lab notebooks and other information sources if something does go wrong. Quick protocol changes are easier when they don't have to be acknowledged and implemented outside the lab, especially if they apply only to individual samples. A lab has more control over its own priority order than that of an outside service provider, allowing it to work on its own timeline and to get certain results faster if they are more urgent. On a high-throughput project or one that will generate recurring need over a long period, it can become financially favorable to work in-house and recoup the cost of equipment and building expertise through lower per-measurement costs. Similarly, working in-house creates a basis for other projects in terms of available equipment and skill, becoming a long-term investment in a laboratory's future.
These perks come with drawbacks. A new assay procedure means new tools up to and including specialized assay equipment and reagents, plus the time required to train users, all of which can be expensive. Owning equipment means that the costs of its maintenance are also on one's own budget, and that switching to a new method won't be financially viable for a long time. When this commitment is desirable, it sets up research to come, but when it isn't, it's a huge expense for small benefit that locks a lab into a single protocol for an extended period of time. Maintenance contracts and such with the manufacturer can help offset these costs, but they remain significant.
Ultimately, whether in-house experts or outside providers are the right option is up to each individual lab, for each situation. Each approach comes with advantages and drawbacks, making it more accessible for some labs than others. The services that outside providers can bring to laboratories are valuable, but they are not always the best solution to a given problem. Whether your lab seeks out outside assistance or aims to build in-house expertise, Thermo Fisher Scientific's targeted genotyping by sequencing and AgriSeq tools can help your lab get the best results possible as you move forward with your research.
For research use only. Not for use in diagnostic procedures.