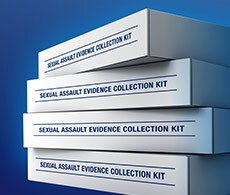 Every 92 seconds, an American is subjected to sexual assault. Yet only about 5 out of 1,000 rapists will end up in prison for their crime. Fortunately sexual violence has decreased by 50% over the past 20 years and DNA evidence may continue to help take perpetrators off the street. (1)
In the United States, hundreds of thousands of sexual assault kits have languished on evidence shelves. Beginning in 2015, the National Institute of Justice began a funding program to process these untested kits for DNA evidence. Since the grant's inception, and with the additional of dollars from New York State, over 1,000 arrests have been made, along with hundreds of convictions in the past three years. (2)
With this backlog of evidence adding to the usual workload, how are forensic DNA labs coping with the increased workload? Some laboratories have chosen to outsource these kits, while others have developed in-house programs. One factor of success is deciding which evidence samples will generate DNA results that can be used in prosecutions.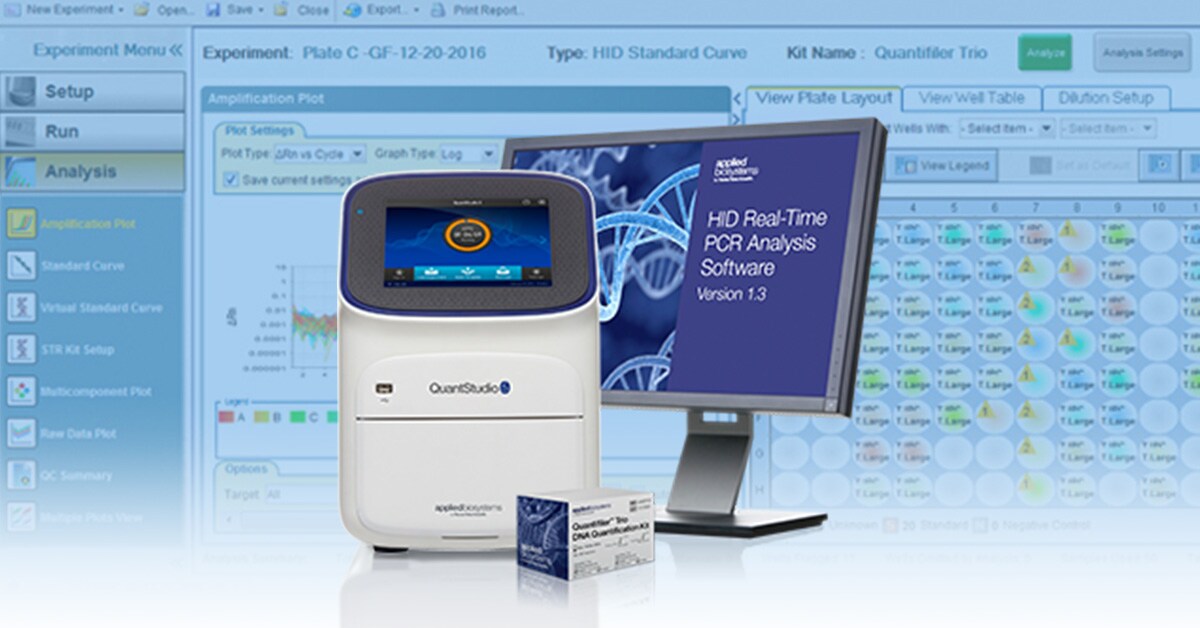 Bode Technology is a leading service provider that has processed more than 100,000 sexual assault kits. Their success is based on three key components:
(1) optimization of their screening process using Applied Biosystems Quantifiler Trio kit in a direct-to-DNA protocol
(2) improving efficiency by instituting automation in extraction, quantitation and CE STR set up
(3) maintaining quality through project simplification by reducing the number of workflows, reducing the number of worksheets and automating mixture interpretation. (3)
At HIDS Rome, 2018, Mike Cariola, CEO of Bode Technology, discussed how the Quantfiler Trio kit has allowed them to more efficiently focus on cases where samples would have probative value and maximize the chance of generating a CODIS-eligible profile. Bode analysts perform a differential extraction on all cut swab samples and then analyze the DNA using the QuantFilier Trio kit. From this they are able to gather several pieces of valuable information that determines the fate of the sample.
Is the sample degraded? Quantifiler Trio kit contains primer sets that allow for calculation of a Degradation Index using small and large autosomal DNA targets. Using the degradation index, Bode has been able to optimize the amount of DNA that is added to the STR amplification kit. By using this strategy, Bode was able to decrease their re-amplification rate by 40%.
In addition to providing the Degradation Index, Quantifiler Trio kit quantifies Y chromosome DNA as well as total human DNA. By knowing that male DNA is present in the sample, Bode has been able to increase the number of cases processed per month into full STR testing by 121%. They process only samples that contain male DNA and are able to make the best use of funds on samples that provide probative information.
The Bode team has been instituting and fine-tuning these changes since 2016. If you are looking for ways to examine more samples and reduce the number of hours spent analyzing data, you can read more about their optimization procedures in automation and simplification by downloading the presentation. With an estimated >150,000 sexual assault kits still in backlog (2), there's no time like the present to enhance your DNA lab's workflow.
References
1. RAINN.org
2. AP News
3. PRWeb
4. Bode Technology presentation at HIDS Rome, 2018 
For research, forensic or paternity use only. Not for use in diagnostic procedures. For licensing and limited use restrictions, visit thermofisher.com/HIDlicensing