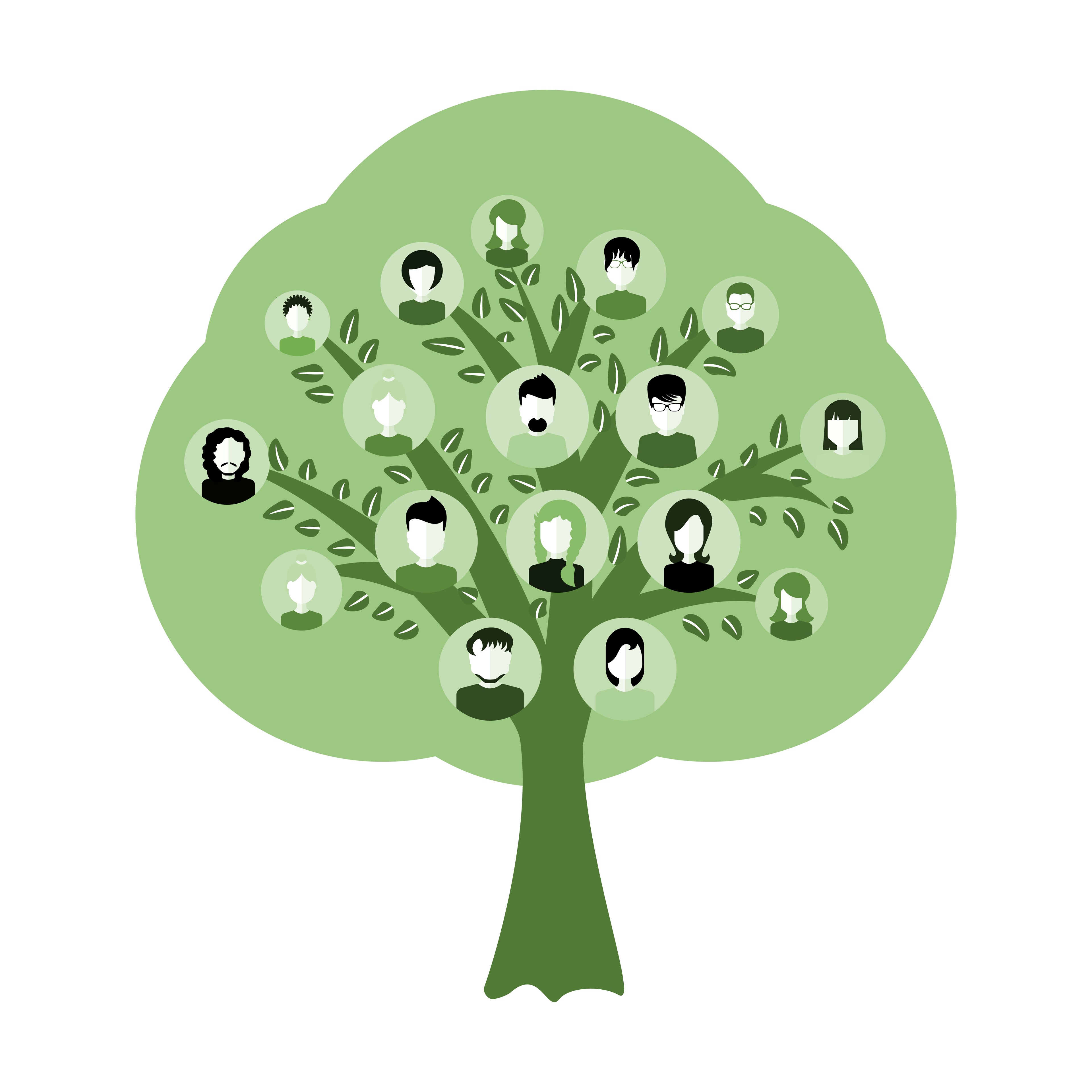 Y chromosomes are passed from fathers to sons, just like surnames in most cultures. Theoretically, men sharing the same surname should share identical or similar Y chromosomes. Even though the Y chromosome and surname association may be weak because of a variety of factors (e.g., multiple founders with the same surname, adoptions, name changes, nonpaternities, mutations, etc.), many studies have tried to predict the suspect's surname from crime-scene samples in forensic investigations.
The University of Leicester initiated a project, "Surnames and the Y chromosome," more than ten years ago. Led by Dr. Turi King, this project analyzed the Y chromosomes of 1,678 men carrying 40 British surnames with 18 Y-SNPs (to define haplogroups) and 17 Y-STRs [1]. This study found that men with rare surnames (e.g., Grewcock) tend to share similar Y chromosomes, and men with frequent surnames (e.g., Smith) are less likely to share similar Y chromosomes, as high-frequency surnames often derive from a common occupation, personal name, or adoption. This study also led to an interesting book, "Surnames, DNA and Family History."
Based on this surname project, Dr. King [2] further evaluated the usage of surname–Y chromosome association for forensic investigations and concluded that two individuals who shared the same surname had up to a 24% chance of sharing the same recent ancestry, and "a large surname-based forensic database might contribute to the intelligence-led investigation of up to ~70 rapes and murders per year in the UK."
Following the same idea, many similar studies have been conducted in other countries, such as Ireland [3] and Spain [4]. Recently, a large-scale study [5] on the Chinese population analyzed Y chromosomes from 19,009 male volunteers representing 266 surnames. The Yfiler PCR Amplification kit was used to amplify 17 Y-STRs. Instead of a simple database search, this study developed two computational methods to rank and infer surnames from Y-STR profiles. The results showed that the top surname in the ranking has 65% accuracy as the correct surname. If four top surnames were considered (in other words, as long as the correct surname is in the top four of the ranking list), the accuracy can increase to 80%. This study also found that increasing the surname pool or the number of STR loci can also improve the accuracy of surname inference.
All these studies suggest that the Y-STR profile could be used for forensic investigations with reasonable accuracy, to allow a pool of suspects to be identified. However, similar to other genetic applications, this tool may also raise privacy concerns from the public. Policies of proper usage of genetic information are needed to support this forensic endeavor.
Find out more about what Applied Biosystem's Y-STR products can offer.
References:
[1] King, T.E., and Jobling, M.A. "Founders, drift, and infidelity: The relationship between Y chromosome diversity and patrilineal surnames," Molecular Biology and Evolution, 2009 Feb 9; 26(5): 1093-1102.
[2] King, T.E., Ballereau, S.J., Schürer, K.E., and Jobling, M.A. "Genetic signatures of coancestry within surnames," Current Biology, 2006 Feb 21; 16(4): 384-388.
[3] McEvoy, B., and Bradley, D.G." Y-chromosomes and the extent of patrilineal ancestry in Irish surnames," Human Genetics, 2006 Mar 1; 119(1-2): 212-219.
[4] Martinez-Cadenas, C., Blanco-Verea, A., Hernando, B., Busby, G.B., Brion, M., Carracedo, A., Salas, A., and Capelli, C. "The relationship between surname frequency and Y chromosome variation in Spain," European Journal of Human Genetics, 2016 Jan; 24(1): 120.
[5] Shi, C.M., Li, C., Ma, L., Chi, L., Zhao, J., Yuan, W., Zhou, Z., Yan, J.W., and Chen, H. "Inferring Chinese surnames with Y-STR profiles," Forensic Science International: Genetics, 2018 Mar 1; 33: 66-71.