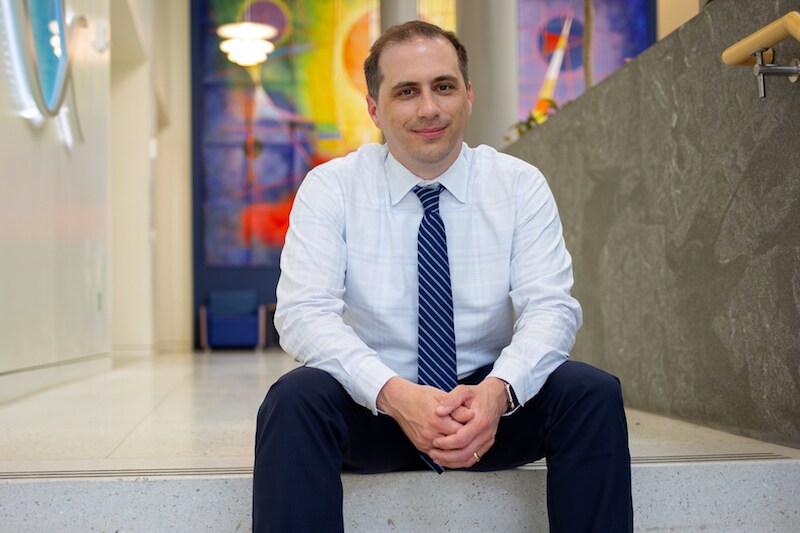 The Predictive Genomics blog series provides perspectives on the use and impact of genetic risk screening & pharmacogenomics in clinical research. Predictive Genomics is powerful capability to study disease risk and understand drug response in order to focus health care resources on improving outcomes and managing costs. To talk with our team on implementing your genetic-based initiatives, please contact us or browse our predictive genomics solutions.
Preemptive pharmacogenomics in health care has the potential to impact patient care in the future by predicting drug response and managing drug dose, enabling clinicians to more effectively and safely prescribe medication, and reducing health costs by administering safer treatments with less side effects. Despite nearly two decades of research, however, there are still major hurdles to overcome before pharmacogenomics is incorporated into routine clinical decision making. According to a review in the Journal of Personalized Medicine, these challenges fall into two categories. First, there are questions around whether the test should be performed because of the lack of evidence for clinical validity and utility, reluctance of clinicians to accept testing, and questions related to cost effectiveness. Second, there are obstacles associated with integrating pharmacogenomics into the clinical workflow, ambiguity in test result reporting, and a lack of patient engagement to name a few.
The hurdles seem enormous, but the need to persist through these challenges is vitally important when you consider the numbers. According to the National Center for Biotechnology Information (NCBI), 7,000–9,000 people die each year due to a medication error and countless other patients experience unreported adverse side effects. This ends up costing the health care system upwards of $40B per year.
The University of Pittsburgh Pharmacogenomics Center of Excellence in the School of Pharmacy aims to overcome these hurdles and develop best practices and sensible, evidence-based implementation of pharmacogenomics into clinical care. Leading the charge is Dr. Philip Empey, the Associate Director for Pharmacogenomics of the Pitt/UPMC Institute of Precision Medicine and Director of the University of Pittsburgh/Thermo Fisher Scientific Pharmacogenomics Center of Excellence. He is also an associate professor in the School of Pharmacy, where he leads research, clinical implementation, and education programs to advance precision medicine.
We spoke to Dr. Empey about the motivation behind creating the Center of Excellence, pharmacogenomics health care implementation, technology choices, and patient impact.
Thermo Fisher Scientific: What are the aims of the University of Pittsburgh/Thermo Fisher Scientific Pharmacogenomics Center of Excellence and how are you integrating preemptive pharmacogenomics into clinical research?
Dr. Empey: Our goal in creating this Center of Excellence in University of Pittsburgh is to accelerate our understanding of how pharmacogenomics may be able to predict medication response outcomes. By that we mean adverse events and efficacy of medications. There have been many smaller implementation efforts, ours included, in getting these results into the clinic and into research endeavors. We think it's important to be able to do this at a much larger scale, at a population scale, in order to test genotyping/phenotype relationships and to prove the value of pharmacogenomic testing. These economic proof points are important to be able to convince prescribers and payers of the potential value in individual patient populations.
Thermo Fisher Scientific: What regions and customers are served by the Pitt/UPMC pharmacogenomics research program?
Dr. Empey: University of Pittsburgh, located in Pittsburgh, PA, is a top 5 NIH-funded institution with a broad research and educational mission. UPMC [University of Pittsburgh Medical Center], our clinical partner, has over 40 hospitals across Pennsylvania, Ohio, New York, and Maryland. There's a broad catchment area for patients for UPMC and we're very proud to be the research and educational partner and to help enhance clinical services through these programs.
Thermo Fisher Scientific: How are you planning to implement pharmacogenomics into electronic health records in the future?
Dr. Empey: We have a current project where we're deploying pharmacogenomic testing as a clinical standard of care when there is clear value to using genetics to guide prescribing medication. When results come back from our testing facility, we think it's important to make sure the data are available within the EHR [electronic health record] for all clinicians to be able to see and act upon appropriately. We also store results as discrete results, meaning not only in a PDF report, but more as individual values on which we can build alerts to support clinical decisions. If someone has a particular result, we're able to support all clinicians right at the point of care when they're making drug therapy decisions.
Thermo Fisher Scientific: How will the end user access these results?
Dr. Empey: End users will access results within UPMC EHRs. Our clinical services are led by pharmacists, but any health care professional within our system can see these results and use them in making drug therapy decisions.
Thermo Fisher Scientific: What prompted you to expand the list of genes from single-gene testing? What were the challenges in implementing a multigene test?
Dr. Empey: There's tremendous efficiency in testing more than one gene at the same time. There's a lot of medications on the market that have information within their FDA-approved drug labeling or within external guidelines that can be used to guide prescribing medication. We strongly believe it is more efficient to test once as the data has lifelong value, rather than to repeat testing over and over. And with the cost of panel-based testing, it makes a lot more sense to focus on 10 to 20 genes where there is a utility in using this information rather than doing a series of repeat tests.
Thermo Fisher Scientific: What type of technical challenges and process issues came with the switch to a multigene test?
Dr. Empey: Any time you scale from doing something for one drug and one gene to many drugs and many genes, there's an increase in complexity. This includes storing the information where it is accessible, creating alerts to support clinicians in decision making, and returning results to patients that may be clinically impacted. We could have decided to do individual gene–drug pairs, but that's much less efficient than thinking about a single model with a panel-based test.
We feel very strongly that the world will move towards preemptive testing where there may be more long-term value for patients than reactive tests that need to be deployed right after there is a clinical trigger. It's also less efficient to try to accomplish rapid testing and return of results and then approach a patient and a provider after care has started versus doing it in advance. When the patients are in front of us and if we already have the data, the pharmacist or physicians are able to make the interventions immediately.
Thermo Fisher Scientific: How long did the process take to switch from single-gene testing to the multigene test?
Dr. Empey: For the initial deployment it took time to build the infrastructure and the workflows to support it. For example, it took about 18 months to implement pharmacogenomics testing for CYP2C19. The build for the broader test is probably about the same because we learned how to do this more efficiently and because we have great buy-in and support within the university and health system structure. That being said, it is significant to build all the lab testing processes, decision support, and education, as well as to bring all the providers up to speed on how to use the data.
Thermo Fisher Scientific: What health outcomes are you looking to improve?
Dr. Empey: Pharmacogenomics testing will enhance our ability to get the right medication, at the right dose for every patient faster for the series of drugs where the data are strong. First and foremost, we're looking to demonstrate economic proof points where there's value in testing such as adverting side effects and getting to efficacy faster. This means taking high-quality evidence in a real-world model and understanding the potential economic impact. We can then go to payers and demonstrate these economic use cases. Beyond that, we will analyze medication use, health care utilization, patient and provider satisfaction, patient activation, and medication adherence. These are all things that we're eager to measure in addition to the economic proof points.
Thermo Fisher Scientific: Is patient and provider satisfaction measurable?
Dr. Empey: Yes, of course. Health care systems, including UPMC, are very focused on satisfaction and we routinely measure it. And the success of any large-scale implementation depends on not only patient satisfaction, but also satisfaction of the health care professionals that are instrumental in providing innovative and high-quality care. We therefore value both metrics as an important measure of success. With pharmacogenomics, it's also patients that often drive these new services. We have patients asking for pharmacogenomic testing or interpretation of genetics already performed to explain why they have unexpected reactions to medications that they've known about for years.
Thermo Fisher Scientific: Can you comment on reimbursement of pharmacogenomics?
Dr. Empey: Reimbursement is always the most important thing for driving market penetration of any new interventions in the US health care landscape. For pharmacogenomics, there is robust reimbursement for a few gene–drug pairs, most notably for clopidogrel and CYP2C19 testing. For other gene–drug pairs, we see a dynamic landscape that is changing as more and more data become available. Our goal is to accelerate this evidence base that drives increased reimbursement where the data support it.
Thermo Fisher Scientific: What prompted you to build your own pharmacogenomics reporting pipeline?
Dr. Empey: The customization that's necessary to support our clinicians within multiple different electronic health record platforms has encouraged us to think about solutions that meet the needs of our providers. And for us, it was about standardization and making sure that the results coming out of the lab could be returned quickly, stored appropriately, and that we were able to advance recommendations that are linked to these test results. At Pitt/UPMC, we have a strong multidisciplinary team that's able to build this informatics infrastructure within EHR. It's worked exceptionally well for our first deployment, and it was the most efficient path to expanding services.
Thermo Fisher Scientific: Can you share with us how you use the research-focused pharmacogenomics data?
Dr. Empey: There are areas where pharmacogenomics data should be used to help tailor medications using evidence-based guidelines and FDA product labels. There is also a lot of associations in the literature that are awaiting validation. That's one of the reasons why we designed this project. If we have pharmacogenomics data, medication exposures, and well-characterized medication response outcomes on a large population, we can begin to understand which of those associations have enough clinical utility evidence to be deployed in clinical practice. It was important to make sure we have comprehensive testing on the research side that was broad enough to make these genotype–phenotype associations.
Thermo Fisher Scientific: What was the process to select the technology? Can you comment on the concordance study that compared the platforms?
Dr. Empey: The most important thing for us initially was to select a technology that could provide us the most optimal coverage. We had selected genes and alleles of interest in advance, so it was important to select a contemporary platform that was able to test for our targets. In terms of making sure the performance was there, we performed several concordance studies with external clinical labs to ensure accuracy of the results. With that successful test, we were more confident in installing equipment and in moving forward to begin our on-site validations.
Thermo Fisher Scientific: Why was Applied Biosystems™ PharmacoScan™ solution attractive to UPitt/UPMC?
Dr. Empey: We were looking for a contemporary panel that covered the markers of interest for clinical care as well as the targets we wanted to test for research. The coverage that best aligned with our genes of interest for a clinical return was highest on that list. Other important attributes included ease of implementation, the ability to have product support, and understanding how the platform could be used by our research team.
Thermo Fisher Scientific: How will you use a microarray-based solution in conjunction with other tests? Why would you use more than one?
Dr. Empey: There will always be situations where we'll have to perform reactive testing. You cannot plan for all circumstances when we have new patients come into our system or when preemptive testing couldn't have been performed in advance. And for those reasons, it makes a lot of sense to also have testing solutions with a fast turnaround time. Even though the amounts of data from larger arrays are attractive, the turnaround times are currently not rapid enough for some clinical situations.
Thermo Fisher Scientific: How are you using the star allele translations and interpretation to phenotypes?
Dr. Empey: With all the solutions there is some degree of customization necessary to generate reports that are appropriate in the clinical area. There is value translating raw genetic data to standardized genotypes—the star alleles—and as standardized predicted phenotypes. Outputs from PharmacoScan solution have been excellent in comparison to other tests, but for any solution, customization is always necessary. We are using the outputs within our clinical reporting path, but then heavily adapting it where necessary to meet our clinical reporting standards.
Thermo Fisher Scientific: Can you comment on the collaboration with Thermo Fisher and setting up the center of excellence?
Dr. Empey: One unique attribute of the Pharmacogenomics Center of Excellence is that it is a collaboration with an industry leader that has the experience in developing technologies and understanding how to accomplish testing. It is also important to demonstrate how to do this as a proof point nationally and internationally. Bringing the technical know-how of how to accomplish testing at scale has been valuable as we're setting up this new program. Similarly, it has been important to communicate how we intend to deploy and conduct research on a population scale back to those developing the panels and the testing as it informs platform development. There is a rich opportunity to learn from each other.
Thermo Fisher Scientific: How are you raising awareness of your offering?
Dr. Empey: Among prescribers and patients, it is talking about the value of pharmacogenomics. Among other researchers in other institutions who may be considering it, it's about going out to conferences and sharing the "hows"—"How do you select testing?", "How do we implement what we've learned?", "How have we overcome barriers?". There's a rich network of passionate researchers and implementation scientists who are trying to launch programs that have been very open to sharing their experiences. We're actively involved in the Clinical Pharmacogenetics Implementation Consortium, NIH networks, and society-based groups that are passionate about pharmacogenomics implementation, specifically in the domain of pharmacy. We disseminate and share our experiences through those groups in order to accelerate adoption.
Thermo Fisher Scientific: What is your five-year vision for the Pharmacogenomics Center of Excellence?
Dr. Empey: I envision preemptive pharmacogenomics testing to be much more commonplace. I imagine patients that enter our health care system will be offered testing in primary care practices, pharmacies, or any situation where the data is immediately needed. The testing results will be available within the clinical record to be used whenever they may have value—future prescribing events specifically. I hope we get to a point that is similar to allergies where everyone has pharmacogenomic data available to be able to improve their care where it's useful.