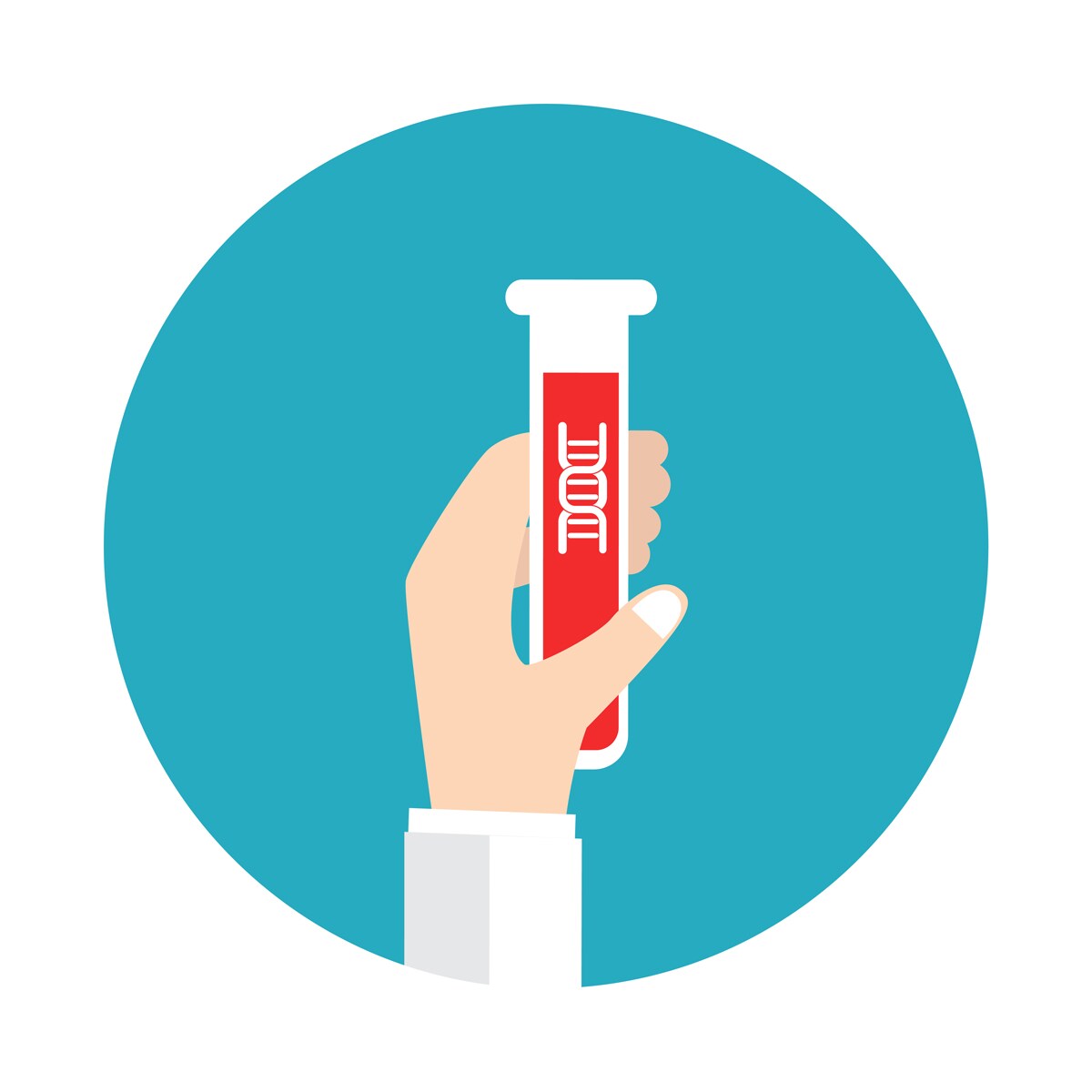 Biopsies have a long and valuable history in medicine. Most likely invented in the 12th century, the technique of extracting some or all of a mysterious growth to study its contents in isolation got its modern name about 600 years later and has been critical to developing our understanding of the human body. Biopsies are particularly critical to studying cancer because no two cancers are the same, and therefore treating a cancer must involve knowing a great deal not just about cancer in general, but about that specific cancer.
Biopsies have a reputation for being invasive, involving exploratory surgery to expose a lesion and cut out a piece for examination. Less invasive techniques are now available, such as laparoscopic surgeries that require very small incisions, but the liquid biopsy beats them. A liquid biopsy stretches the limits of what can even be called a biopsy, using a minimally invasive collection technique to collect a wealth of information.
Tumors are characterized by abnormal rates of cell growth and division. Whether or not they're facing immunological attack from their hosts, tumor cells often die, disgorging their contents into the bloodstream. Normally, a human body has processes for cleaning these cellular remnants out of the bloodstream, including the spleen, but the presence of a tumor outstrips these capabilities. Thus, a cancer patient's bloodstream constantly contains several distinct classes of tumor cells, which can be detected and studied using specialized blood tests—liquid biopsies. Calling these tests "biopsies" is a bit of a misnomer, as they do not require even knowing the location of a tumor, let alone drawing material directly from it, but they serve the same purpose: analyzing the physical substance of a tumor to learn how to treat it. These assays take distinct forms, depending on the cellular particles they examine.
Circulating Tumor DNA and Cell-Free DNA
Tumors are partly characterized by abnormal rates of cell division, which induce their unnatural growth rates. This also means that tumor cells die at elevated rates compared to most other cell types. When dead cells break apart, they dump their contents — including cell-free DNA (cfDNA), which is freely circulating and derived from all cells (both normal and cancer cells) — into the bloodstream. In a healthy individual, the spleen and similar organs remove this extracellular debris.
Tumors, however, outstrip this capability, leading to a continuous supply of tumor DNA in the blood, known as circulating tumor DNA (ctDNA). Loaded with information about a tumor that would otherwise be difficult to access without invasive surgeries, and abundant enough to be relatively simple to acquire, ctDNA is now a common target of liquid biopsies to gain information about a patient's cancer. The MagMax Cell Free DNA Isolation Kit and Cell Free Nucleic Acid Isolation Kit provide tools for analyzing this DNA.
Circulating Tumor Cells
Genetic material might not be enough to properly understand a patient's cancer. DNA is of limited utility for getting a more complete picture of a tumor's structure, biochemistry and other attributes. Tumors are not impregnable, however, and ctDNA isn't their only contribution to the bloodstream. Entire tumor cells also break free of their parent tumors and circulate through the body, providing a far more complete picture of a tumor's components and how they can be addressed. These circulating tumor cells (CTCs) are much rarer than ctDNA and require more rarefied methods, such as microfluidics, to collect in sufficient numbers to study. But when they do present themselves for examination, they provide not only the possibility of studying a tumor's genetics, but its physical structure, protein composition and potential sites for immune system action.
The fact that their cellular structure is intact also means that CTCs may be extremely useful in identifying the original source of metastatic cancer, in which a primary tumor has seeded secondary tumors elsewhere in a patient's body. In fact, CTCs are how metastasis begins: these cells anchor in a new location and begin to multiply.
Exosomes
Distinct from the previous types of tumor debris, exosomes are lipid globules organized into membranes around a cargo of genetic material, proteins and/or other lipids. These bodies serve to carry signals between cells and, in particular, between a primary tumor and its secondary tumors elsewhere in the body. Similar in concept to lipoproteins that shuttle fatty acids into and out of storage in the bloodstream, exosomes are abundant and stand to provide a great deal of information about metastatic cancers without invasive biopsies, while avoiding the complicating rarity of CTCs.
The study of cancer exosomes remains in its infancy and cannot provide the same depth of information as ctDNA or cells, but the understanding of cancer communication that these substances offer means that they will not stay relative unknowns for long. Particularly in the context of metastatic cancers, understanding these signals will help scientists learn to manipulate them and, from there, use them to suppress secondary tumors. The Invitrogen Dynabeads family of solutions includes products and other reagents, tools and protocols for isolation, characterization and analysis of exosomes.
Cancer is not a single disease, nor does it consist specifically of discrete growths that can simply be found and excised. Cancer is a complex of systemic afflictions, more a type of problem than a particular condition, and it affects a patient's entire body. The research possibilities afforded by liquid biopsies take some of the invasive sting out of learning about cancer, and will continue to refine oncology practices long into the future. For more information about the research applications of liquid biopsy technologies, visit this page.
For research use only. Not for use in diagnostic procedures.