Over the years, we received numerous inquiries from scientists regarding the quality of their Sanger sequencing data close to the primer.  While many hold steadfast to a motto of "Trim it off…never trust the first 20-30bp of a read," it is important to note that this really depends on the workflow and consumables that one uses.
If you would like to stick with the traditional Sanger Sequencing workflow, just switching out the consumables to the right combo can provide you with much better 5' resolution.  Consider using BigDyeTM Terminator version 1.1, which is chemistry designed for optimal 5' resolution and basecalling in shorter fragments, on POP-6TM polymer and a 50cm array.
See the difference that this new combo can do?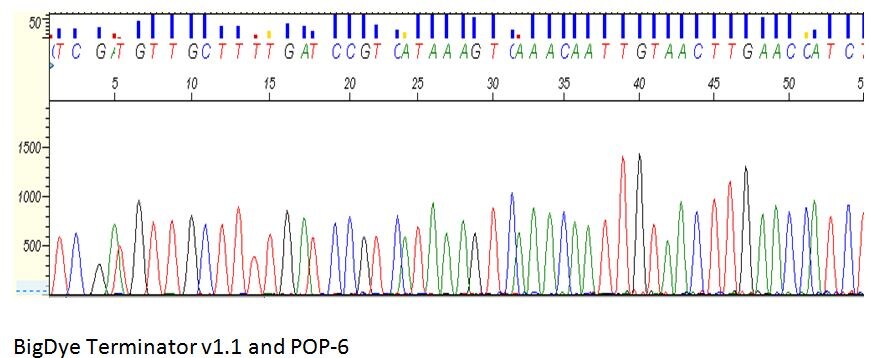 If you've been a dedicated user of POP-7TM polymer, switching to POP-6  polymer will require some sacrifices.  It generally takes about 65 min to complete a run with POP-7 polymer, but it will take about 135 min with POP-6 polymer.
So what if you want 5' prime resolution but not another minute to spare? 
There is one solution.  Consider changing your traditional Sanger Sequencing workflow to the BigDye Direct Sequencing workflow.  With BigDye Direct, you can continue using POP-7 polymer for a fast run and also save time by combining PCR clean-up and cycle sequencing into a single step.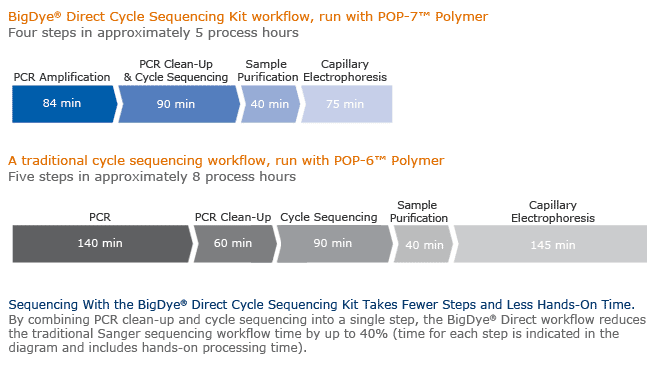 BigDye Direct's novel sequencing primer and chemistry enable high data quality from base 1 after the sequencing primer and resolution are typically equivalent or superior in quality to BigDye Terminator v1.1 on POP-6 polymer.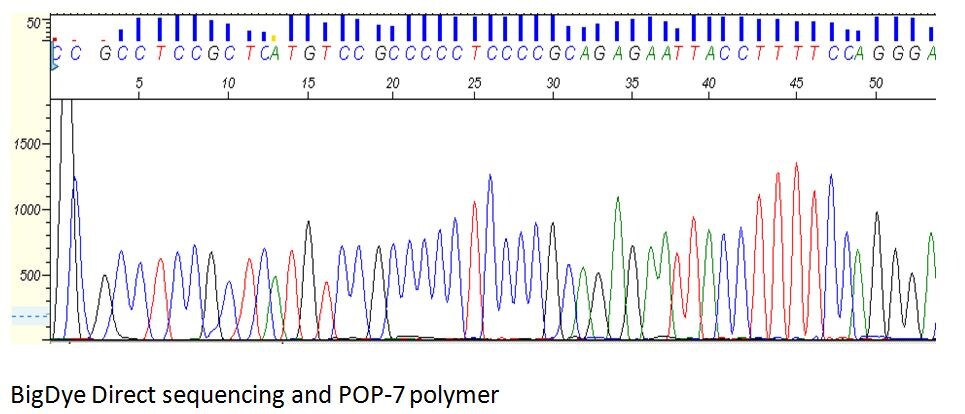 For researchers performing NGS confirmation, these protocols may improve the overall quality of your data across the read while reducing bioinformatics requirements of data trimming.  Thus, depending upon your application, the workflow and consumables can make a big difference.
For Research Use Only. Not for use in diagnostic procedures.