Lisa Hensle easily rattles off the names of people she's met through the Ulman Cancer Fund as if she's talking about members of her family. Considering what she has experienced with them and the love and support they've shown her since her son, Steven, died of brain cancer last year, they are like family to her.
Lisa was among several staff members who drove support vehicles during the Ulman Cancer Fund's annual Key to Keys event, an eight-day cycling journey during which participants ride from Baltimore, MD., to Key West, FL., to raise awareness of young adult cancer. Along the way, they share their stories of survival and adversity and offer as much support to others as they've received. Everyone she met during the event had a personal reason for their participation, Lisa says.
She met and shared stories with "Rick" and "Kathy," both of whom lost their children, "Grace" and "Bo," respectively, to cancer. There was also "Josh," a 30-year-old cancer patient in active treatment and cyclist whom she cared for by making sure he stayed hydrated during the ride and cheered him on when he tired. And "Brian," another cancer patient who Lisa and the others celebrated with by pouring champagne on him after he completed a 100-mile ride in a single day.
But then, there was "Russ," who Lisa met at a hospital where the riding team they stopped to hand out care packages to cancer patients.
"Russ was wheeled in for his treatment after we had finished our visit, but I was able to find an extra care package and give it to him," Lisa recalls. "And when I did, he started to cry. I couldn't get over it. I told him I loved him, and he thanked me and said he loved me. I will hold that moment with me for the rest of my life."
Lisa first learned of the Ulman Cancer Fund three years ago when her Steven decided to participate in the organization's 4K run to honor his father Fred, who passed away in 2011 of pancreatic cancer at age 57. In 2015, Steven began training for the event, but midway in the process he was diagnosed with brain cancer. His fellow team members ran in his honor that year and showed their support by sending Steven post cards and care packages. Unfortunately, less than two years later, Steven passed away just one month shy of his 25th birthday.
"Steven emulated the same courage, grace and strength that his father showed us after he was diagnosed," Lisa says. "He never complained and adopted the slogan: Strong, Powerful and Confident. He really lived his life like that."
Despite the difficult news, Lisa says her son remained positive and eventually developed a sense of perspective she calls "Stevenisms."
"Instead of asking someone, 'How was your day?' Steven would ask, 'What was the highlight of your day?' That adds such a positive spin to the question," Lisa explains.
After witnessing the support Steven received after his diagnosis, and how the Ulman Cancer Fund organizers honored his memory at two of their dinners after he passed away, Lisa knew she wanted to get involved with the organization. There was no question whether she would participate when she was invited to be a support driver for the Key to Keys ride, an event that Thermo Fisher also participated in by sponsoring the vehicle Lisa drove.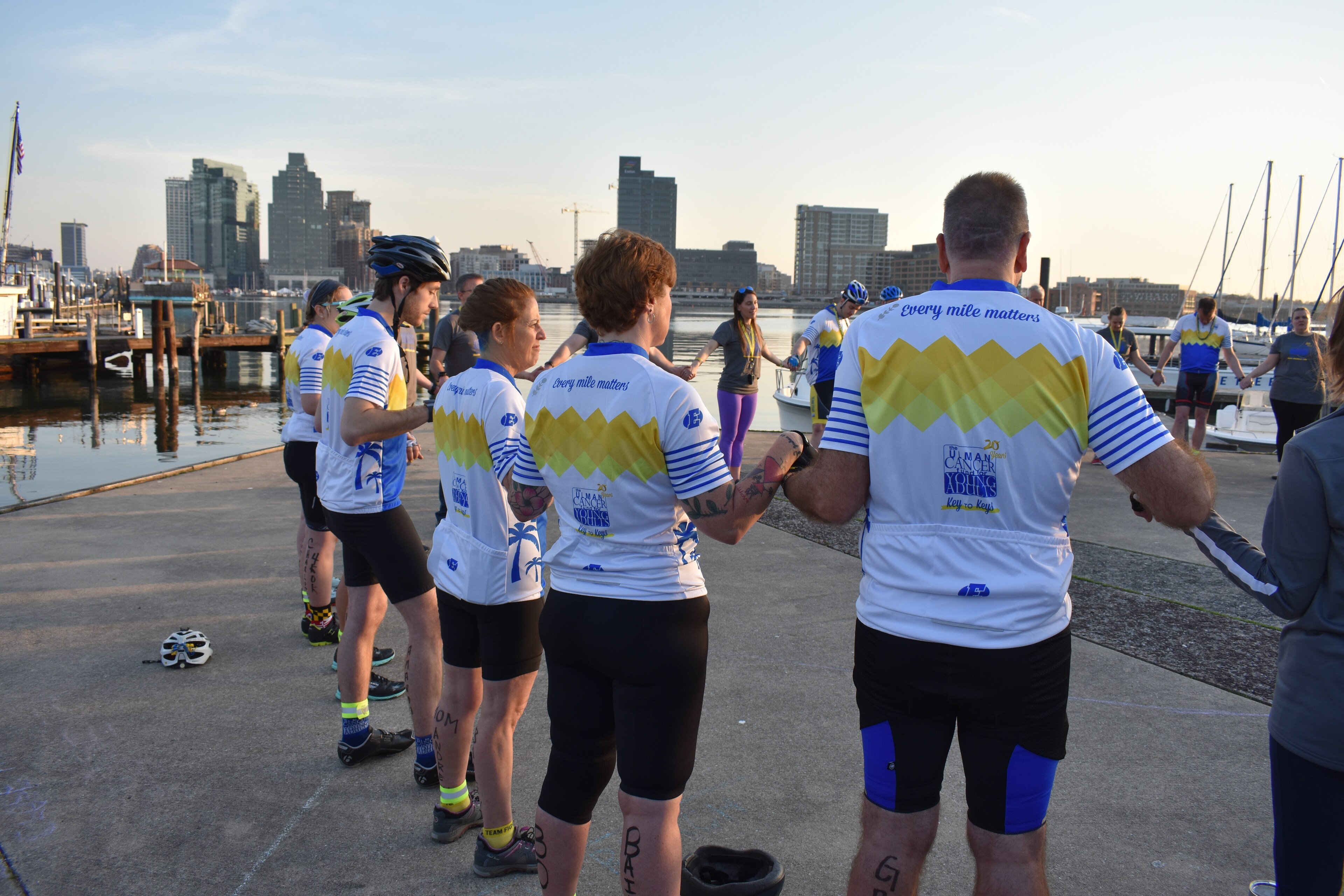 Donning a button with Steven's picture and joining the team's daily dedication circle, she went into the event supporting 32 strangers, but came out of it with 32 lifelong friends, she says.
"Day by day, like layers of an onion being peeled back, they all began opening up," Lisa says. "We got to know each other's struggles – whether they were deep in grief over a lost one, actively supporting someone with cancer or they were cancer survivor themselves. As their driver, I loved taking care of them. That was just such a natural role for me. The sense of community and family was very prevalent.
"I went into this to finish what Steven started with Ulman and thinking I was doing it for him. But what I realized was that I did it for him, yes absolutely, but I also grew in the process," Lisa explains. "I struggled with Steven's loss and what my purpose is in life. But by participating in Key to Keys, I realized my purpose is to honor Steven and to live strong, powerful and confident, and to dedicate my life to helping others. And what better organization to do so than with Ulman as a partner?"