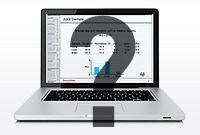 With 2016 coming to a close, we here at Thermo Fisher Scientific want to make sure you have everything you need for 2017 right at your fingertips.  A great way to do that is to bookmark Behind the Bench, but we also have a huge number of educational blogs and videos that you might want to keep on hand to help you with your work.
First, let's start with qPCR.
Have you found yourself asking questions about your workflow, your analysis – maybe even what's the difference between Real- Time PCR and Digital PCR?
Try Ask TaqMan! A video series that helps answer your questions about all things PCR, in a bite sized format.  People have asked numerous questions they have had over the years and after answering each person's question we have turned some of the questions into to answers for everyone.
We have some gems like
How does TaqMan Work?
Choosing the right Master Mix for your experiment
And while we are on the subject of Digital PCR, now seems like a perfect time to mention our Guide to Digital PCR right here on Behind the Bench
The six-part series and introduction to the digital PCR workflow, using the QuantStudio 3D Digital PCR System, serves as a one-stop shop on Digital PCR knowledge.  It covers topics such as, dPCR and Next Generation Sequencing, detecting and quantifying rare mutations, Analysis, and a hands-on demo of the QuantStudio 3D instrument.
The QuantStudio 3D demo video and the whole playlist of all 43 Ask TaqMan episodes is available on Youtube and if you have a question you want to ask (and maybe have turned in to a video of its own) submit your question at thermofisher.com/ask  or check out the PCR resource center.
Now you're set for qPCR and Digial PCR… you have been bookmarking, right?  Good.
Next, let's say you had questions about Capillary Electophoresis or Next Generation Sequencing? Seq It Out would be the place to look for answers. Like Ask TaqMan, Seq It Out answers your questions but this time about topics like:
What is Ion AmpliSeq Chemistry?
 How does Sanger Sequencing Work?
How does Fragment Analysis work?
And in case you have more questions about Sanger sequencing – we have a brand new sanger sequencing Handbook available for you to download. This guide is a great resource to have in your lab and can help you with basic principles of the Sanger Sequencing Workflow and applications.  Download your copy today! DNA Sequencing by Capillary Electrophoresis, Applied Biosystems Chemistry Guide, 3rd edition
Need extra help? Visit our support centers for CE Instrument and Software help the resource center for Next Generation Sequencing or ask Tech Support

And if you want to get 'Back to Bases' our forensic DNA Analysis team has been hard at work on their own version of Ask TaqMan/ Seq It Out called Forensic Focus
Here's our latest: What are Rapidly Mutating YSTRs?
And for more resources for HID Knowledge check the Human Identification Resources Hub
So whether you're going back to basics or "Back to Bases" Stay tuned here at Behind the Bench in 2017 – we've got you covered.
Here is a comprehensive list of everything we recommend bookmarking for 2017:
Video Series
PCR
Capillary Electrophoresis
Next Generation Sequencing
HID