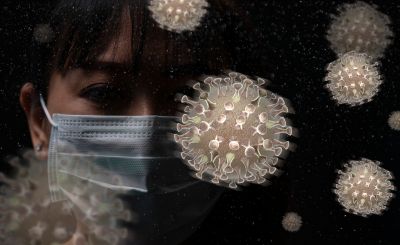 With the emergence of the new B.1.1.7 (UK) and B.1.351 (South Africa) SARS CoV-2 strains and increasing reports of reinfection, there is a critical need to sequence more coronavirus samples. Public health agencies are leveraging sequencing technology to provide data critical for viral surveillance of SARS-CoV-2 variants [1]. Scientists must rapidly gain insights around the SARS-CoV-2 mutation rate, host infection risk in order to help reduce further impact of the virus.
The UK B.1.1.7 strain, first detected in September 2020, has an unusually large number of mutations in its genome. Notably, 8 out of 17 mutations [2] are in the region that encodes the spike protein, the key macromolecule that the SARS CoV-2 virus uses to enter cells. This strain appears to be up to 71% more transmissible compared to other strains [3] and is now reported in over 35 countries around the world, including the US and Canada [4].
Shortly after, the B.1.351 strain was detected in early October 2020 in South Africa and is now reported in more than 13 countries [5]. Although it shares some mutations with the UK strain, phylogenetic analysis has determined its emergence independently of the B.1.1.7. lineage.
Specifically, these two strains appear to spread more easily and quickly compared to other strains, but currently no evidence exists that either of the new strains cause more severe infection or increased risk of death. While scientists are still uncertain how these mutations arose and impact transmission rates, there are growing concerns regarding specific variants within the B.1.351 strain as it may impact the efficacy of vaccines currently available [6].
With these new SARS-CoV-2 strains in rapid circulation around the globe, instances of reinfection and co-infection from multiple variants are also on the rise. To date, reinfections have been reported in places like Hong Kong, Nevada (U.S.) and Sao Paulo (Brazil) [7], and there has been at least one documented instance of a dual SARS-CoV-2 strain co-infection in Portugal [8].
Scientists are continuing the race to gain insights on how widely these new strains have spread, the extent to which the strains differ, and their impact on infection severity and vaccine efficacy. Why do the strains spread more easily from one person to the other? Are the new strains detectable by currently available tests? Will their emergence affect safety and efficacy of currently authorized vaccines and therapeutics? Was there a specific catalyst that can explain the evolution of the virus? New information about the virulence, epidemiologic and clinical implications of these new strains are needed in order to answer these critical questions, and these answers need to be uncovered quickly in order to slow the impact.
Innovations in next-generation sequencing (NGS) have made the technology more accessible to labs new to sequencing infectious pathogens like the coronavirus. Scientists using the Ion AmpliSeq™ SARS-CoV-2 Research Panel and Ion Torrent targeted NGS technology have successfully sequenced emerging B.1.1.7 and B.1.351 genomes, now available in the GISAID repository [9].
Dr. Maria Chironna, Associate Professor of Hygiene, Department of Biomedical Sciences and Human Oncology, Laboratory of Molecular Epidemiology and Public Health at the University of Bari Aldo-Moro in Italy, has been sequencing SARS-CoV-2 strains using Ion Torrent NGS. "The Ion AmpliSeq SARS-CoV-2 Research Panel and rapid targeted sequencing workflow of the Ion Torrent platform has allowed us to detect and track emerging coronavirus strains quickly and accurately," she shares, "and we have since identified 2 strains belonging to the B.1.1.7 lineage." Dr. Chironna plans to continue sequencing SARS-CoV-2 for surveillance studies as weekly positivity rates remain high in the region. "The reason why the activity of sequencing SARS-CoV-2 is crucial at this phase of the pandemic is the early identification of any variants circulating in our country. Moreover, we have noticed an increase in the number of possible reinfections. These particular cases may be confirmed by sequencing the whole genome of SARS-CoV-2".
The Ion AmpliSeq SARS-CoV-2 Research Panel is part of an automated sample-to-variant report NGS workflow and provides >99% coverage of the viral genome and variants, including all serotypes. This targeted NGS solution includes the assay and a plugin suite complete with intuitive analysis tools, making SARS-CoV-2 sequencing and epidemiology research accessible to labs regardless of NGS and informatics expertise.
Learn about rapid, automated NGS for SARS-CoV-2 sequencing and epidemiology research
Explore the entire portfolio of Ion Torrent targeted NGS solutions for SARS-CoV-2 research, including viral sequencing, epidemiological investigations, host response, vaccine and therapeutics research
For Research Use Only. Not for use in diagnostic procedures.
References:
1: https://www.cdc.gov/coronavirus/2019-ncov/more/science-and-research/scientific-brief-emerging-variants.html
2: https://virological.org/t/mutations-arising-in-sars-cov-2-spike-on-sustained-human-to-human-transmission-and-human-to-animal-passage/578
3: BMJ 2020;371:m4944
4: https://cov-lineages.org/global_report_B.1.1.7.html
5: https://cov-lineages.org/global_report_B.1.351.html
6: https://www.telegraph.co.uk/news/2021/01/04/south-african-variant-may-evade-vaccines-testing-warn-scientists/
7: https://www.bmj.com/content/370/bmj.m3340; https://www.thelancet.com/journals/laninf/article/PIIS1473-3099(20)30764-7/fulltext; https://g1.globo.com/sp/sao-paulo/noticia/2020/12/16/governo-de-sp-confirma-1o-caso-de-reinfeccao-por-coronavirus-no-estado.ghtml
8: https://www.medrxiv.org/content/10.1101/2020.12.22.20248392v1.full.pdf
9: https://www.gisaid.org/