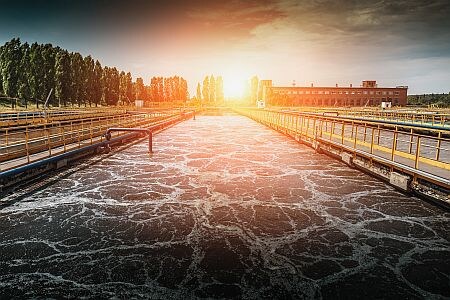 What else is in the water? Wastewater-based epidemiology (WBE) may be a way to monitor SARS-CoV-2, providing information on viral prevalence in a population even from people that do not appear to be infected. WBE is possible because SARS-CoV-2 ribonucleic acid (RNA) has been detected in fecal matter from individuals, and therefore, detectable in untreated wastewater samples. The high throughput and sensitivity of next-generation sequencing (NGS) is an ideal tool for WBE, as this method enables direct sequencing of samples to rapidly understand viral spread. A unique advantage of NGS for these types of studies is that variant analysis and strain identification would allow researchers to detect various SARS-CoV-2 strains and their emergence and decline within a population over time.
In a recent WBE study[1], researchers utilized Ion Torrent sequencing technology to study the prevalence and spread of SARS-CoV-2 virus. In the province of Milano, a hotspot for SARS-CoV-2 within Northern Italy, research data showed an increasing presence of the virus in human biological samples during late February, with a peak in mid-March, followed by a decline. Analysis of wastewater samples for the virus correlated with human sample data during that same time period. Results from the wastewater sequencing analysis emphasize the importance of assessing genetic variation across the SARS-CoV-2 phylogeny to differentiate among multiple viral strains and potentially predict mode and rate of transmission. The study supports that wastewater-based epidemiology could be a practical marker to assess the current crisis and potential waves to come.
The Ion AmpliSeq™ SARS-CoV-2 Research Panel is a highly specific, rapid and easy-to-use targeted NGS solution that can be used with challenging samples for epidemiology investigations, like research of WBE. Powered by the accuracy and sensitivity of leading Ion Torrent technology, the assay enables coverage of more than 99% of the SARS-CoV-2 genome and its variants, with limits of detection as low as 20 viral copies. For further analysis of sequencing results, this assay is part of a nucleic acid-to-analysis workflow that includes an intuitive plugin package developed with scientists at the forefront of the crisis. The Ion AmpliSeq™ SARS-CoV-2 Research Panel is a simple yet complete research solution that can provide valuable information to help differentiate between SARS-CoV-2 viral strains and track infection trends of the virus in close to real time, allowing for better vaccine research developments and as a tool for potentially combatting future waves of the virus.
Learn about Ion AmpliSeq SARS-CoV-2 Research Panel for viral typing, discovery and epidemiological investigation >>
Discover Ion Torrent targeted NGS portfolio for SARS-CoV-2 research>>
Read the paper in medRxiv.
Reference:
[1] Rimoldi S, Stefani F, Gigantiello A, Polesello S, Comandatore F, Mileto D, Maresca M, Longobardi C, Mancon A, Romeri F, Pagani C, Moja L, Gismondo MR, Salerno F. "Presence and vitality of SARS-CoV-2 virus in wastewaters and rivers." medRxiv preprint. 5 May 2020. doi: https://doi.org/10.1101/2020.05.01.20086009
For Research Use Only. Not for use in diagnostic procedures.