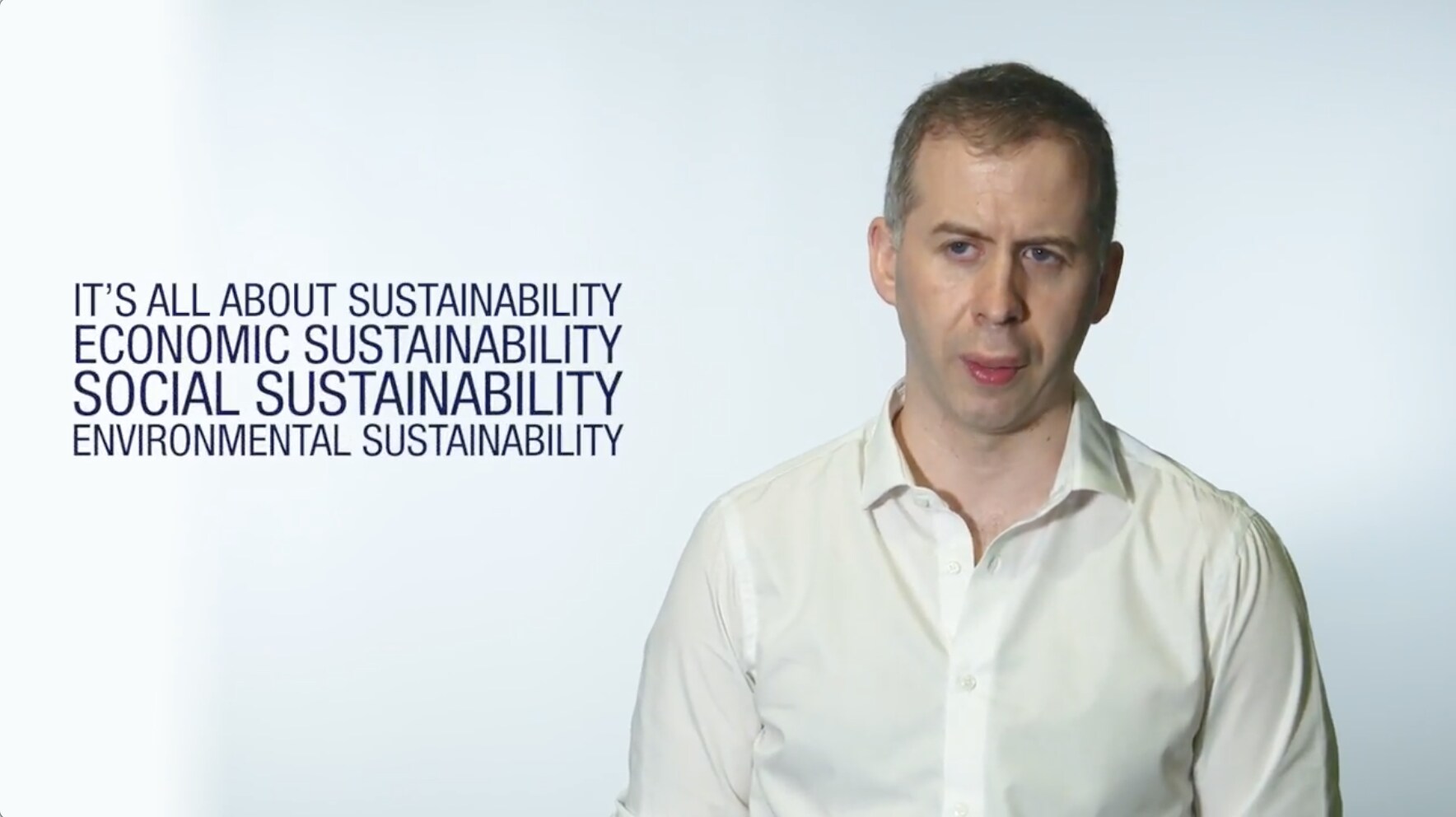 According to quantitative geneticist and animal breeding expert Donagh Berry, around half of the improvements in farm animal performance seen in the last few decades have arisen from genetics. In a recent interview reviewing the Axiom Genotyping Solution for agrigenomics, Dr. Berry stresses the value of genetic evaluation to farmers, even for those with low cost margins like the sheep industry.
Genomic evaluation in sheep farming
Dr. Berry works as a principal investigator in quantitative genetics with Teagasc, the Agriculture and Food Development Authority, which is the Irish national body that integrates research with support for the agriculture and food industry throughout the country. His research generates genetic evaluations of performance and production traits useful to farmers. These traits include indicators for growth and maturation, greenhouse gas emission, and various health indices. Farmers use these data to determine whether or not an animal is good stock for future breeding or to make herd management decisions.
Sustainability through genomics
Dr. Berry and his team incorporate data from chip-based genotyping into this evaluation. He hopes that farmers will be able to use these profiles to help make decisions that increase the value of an operation through optimized breeding and husbandry. Based on his experience in single nucleotide polymorphism (SNP) analysis using the Applied Biosystems Axiom Ovine Genotyping Array (50K), Dr. Berry hopes that farmers adopt the new Axiom Ovine array, as it can help achieve better genetic gain and lead to improved sustainability.
"In animal breeding, the key is sustainability—economic, social and environmental," Dr. Berry explains, giving proven examples where genetic evaluation helps farming today:
Greenhouse gas emission: Genomic evaluation of ruminant physiological traits can predict which animals release less gastrointestinal gas.
Antimicrobial resistance: Since antimicrobial resistance is becoming more common, farmers can select individuals for improved health indices based on genomic markers. Maintaining a healthier herd means using fewer antibiotics or in-feed additives.
Personalized management: Being able to predict maturation in beef cattle, for example, helps a farmer optimize husbandry and maximize yield.
Breeding decisions
Sire evaluation and parentage testing are two areas of genomic evaluation that benefit livestock farmers. Selecting animals correctly by focusing on desirable traits and fitness to breed helps save time and resources. Berry, who has collaborated with Thermo Fisher Scientific on agrigenomics solutions, designed the Axiom Ovine Genotyping Array (50K). This genotyping array contains markers selected by the International Sheep Genomics Consortium and also covers productivity, fertility, breed-specific parentage and disease traits, including resistance scrapie. It addresses many of Dr. Berry's and sheep farmers' requirements for genomic analysis in sheep breeding, namely that it cover high-quality SNPs with good call and concordance rates across platforms and laboratories.1 Farmers can therefore establish breeding matches based on trait analysis that make sense for animal husbandry and intended outcomes.
Quality testing
Not only can agrigenomics evaluation optimize breeding strategies, but it can also stop farmers wasting time and resources on unsuitable animals. Berry and coworkers found that Axiom analysis easily detected aneuploidy, revealing a case of monosomy 53 X (Turner syndrome) in twin ewes.2 Both animals showed ovarian and mammary underdevelopment, which might have remained undetected until after the first attempt at a breeding cycle.
With savings like this in mind, Dr. Berry hopes that more farmers adopt this technology, which he sees as bringing better genetic gain and promoting sustainability in the livestock industry. The Axiom Genotyping Solution and expert-designed arrays deliver accurate and actionable data when breeders need them most.
If you would like to find out more about Donagh Berry's agrigenomics work with Thermo Fisher Scientific, you can watch his recent workshops here:
You can also find out how our solutions can improve your breeding program. Fill out this contact form to receive a free consultation with a genotyping specialist.
References
1. Berry, D.P., et al. (2016) "Inter- and intra-reproducibility of genotypes from sheep technical replicates on Illumina and Affymetrix platforms," Genetics Selection Evolution, 10;48(1):86.
2. Berry, D.P., et al. (2018) "Aneuploidy in dizygotic twin sheep detected using genome-wide single nucleotide polymorphism data from two commonly used commercial vendors," Animal, 15 (pp.1–8). doi: 10.1017/S1751731118000204. [Epub ahead of print]