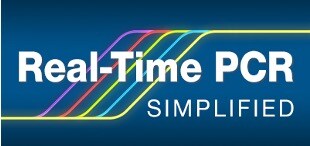 The most common format for qPCR is the 96-well plate. Even alternatives to the standard plate, such as tube strips, are designed to emulate the 96-well form factor. For complex qPCR experiments involving multiple genes, however, 96-well plates can rapidly become daunting. Pre-spotted plates are an alternative worth considering as they can dramatically reduce the labor and possibility for error of running complex qPCR experiments.
For example, imagine a qPCR experiment consisting of 10 samples and 31 assay targets. The targets and a single housekeeping/reference gene are run in triplicate, completing 96 wells on a single plate and 10 plates in total. This setup requires 32 different combinations of target assay, reaction master mix, and sample, creating many opportunities for user error and reagent waste. Such a complex setup is difficult to automate or mechanize, requiring manual assembly to complete. With pre-spotted plates, however, each well is already seeded with its corresponding assay target or reference gene. In this scenario, a single combination of sample and master mix is sufficient. Adding only one mixture to the plate can be sped up dramatically using multi-channel pipettes or even fully automated solutions. This is ideal for minimizing sample waste and standardizing assay volume for additional precision, and it also streamlines data analysis. Additionally, since the position of each target on the plate is already known, it is possible to download plate setup information from TaqMan Files and have it ready in advance.
Pre-spotted assay plates from Thermo Fisher Scientific are optimal for medium-sized projects involving more than 10 samples and/or fewer than 48 assay targets. They allow for excellent flexibility in the number of samples and targets compared to other formats. Pre-spotted assay plates are available in several content options.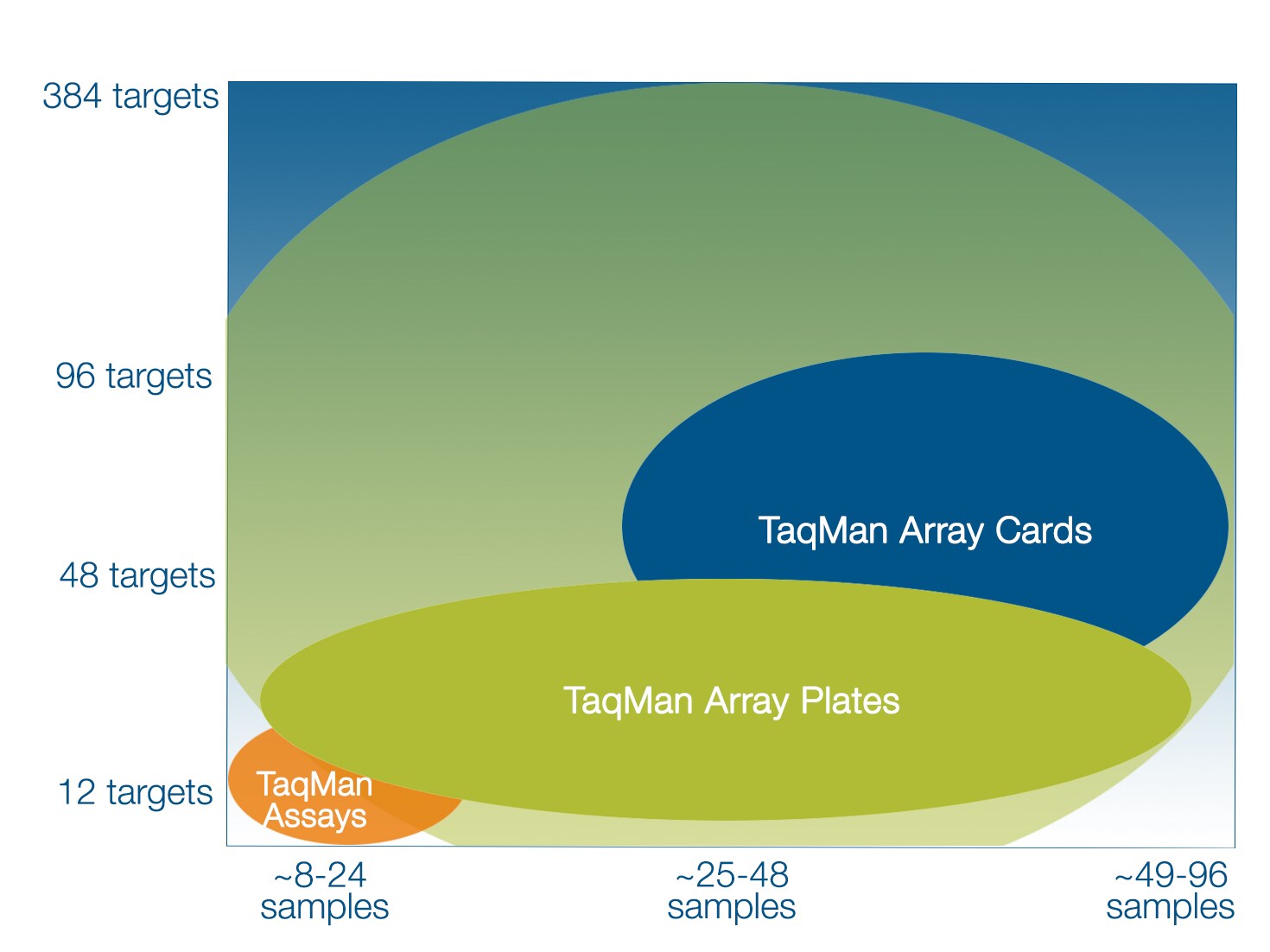 Inventoried Plates
Inventoried plates are preconfigured, off-the-shelf plates containing a set of curated TaqMan Assays relevant for specific pathways, biomarker sets or disease states. There are more than 100 different inventoried plates addressing prevalent disease research, biological processes and signaling pathways. Popular plates include:
Endogenous Control plates, which contain 32 different endogenous control assays in triplicate to enable researchers to determine an endogenous control that is best suited for their experimental design.

Inflammation Panel

, which targets 92 genes (additional genes in the Off-Your-Array list) implicated in a range of inflammatory diseases,

as seen in this paper

.

Neurotransmitter Receptors and Regulators arrays

that cover genes involved in modulating the biological processes of neurotransmitter biosynthesis, uptake, transport and signaling through neurotransmitter receptors such as acetylcholine, benzodiazepine, dopamine, gamma-aminobutyric acid (GABA), glutamate, serotonin, somatostatin and neuropeptides.
Flexible (made-to-order) Pre-Spotted Plates
Flexible plates allow a user to select a preconfigured pathway panel and then modify assay content to suit their needs. Some of our most popular flexible plates include:
The

Coronavirus (SARS-CoV-2)

series, which consists of three separate panels addressing host entry factors, host restriction factors and immune signaling,

as seen in this paper

.

Human Neurodegenerative Diseases plates, which allow for the thorough investigation of differentially expressed genes associated with human neurodegenerative diseases using dozens of markers.

Cytokines and Chemokines plates, whose dozens of included targets cover

the expression of secreted proteins central to the immune response and other functions, including both families of common cytokines, as well as growth factors and hormones with cytokine-like properties.
Explore all inventoried and flexible 96-well array plates.
Custom Pre-Spotted Plates
Configure plates from scratch using our simple online tool and choose from more than 2.8 million pre-designed TaqMan Gene Expression or microRNA assays.
Specialty Pre-Spotted Plates
Custom design a plate using any combination of GEX, SNP, CNV, miRNA and custom assays, configured to your specifications.
Resources
For research use only. Not for use in diagnostic procedures.