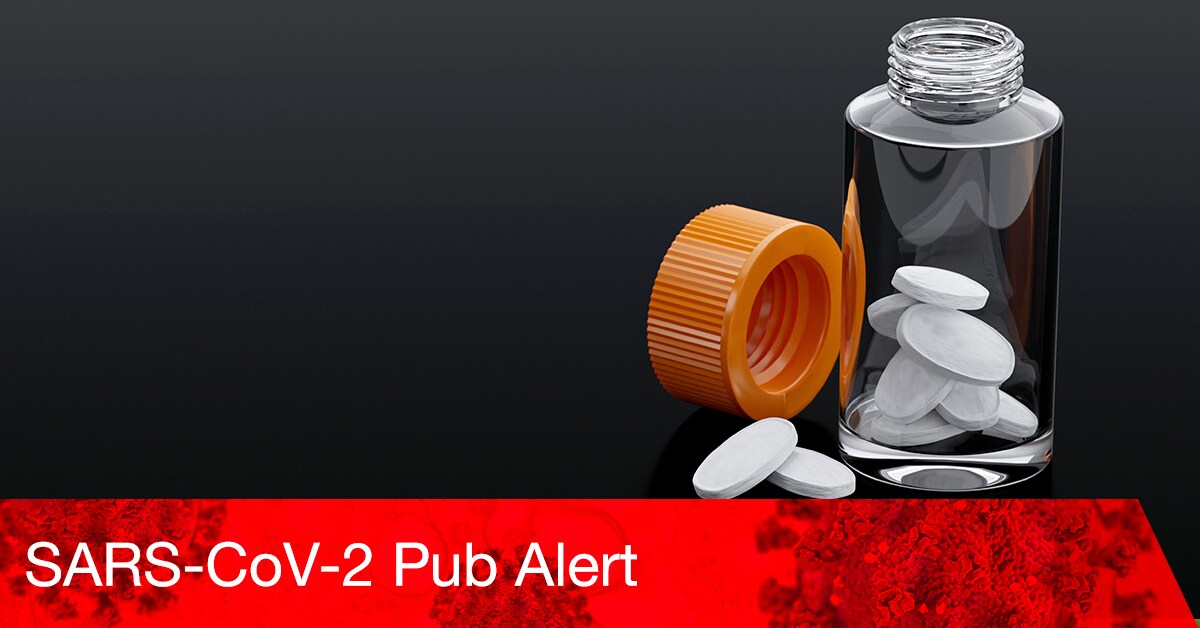 The SARS-CoV-2 crisis has spread across much of the world and caused widespread death, illness and economic hardship. Even as some countries and regions consider ending restrictions meant to slow the virus's spread and others declare themselves virus-free after successful containment, new cases continue to appear, making the virus a clear and present concern for governments and research labs worldwide. As a novel virus, SARS-CoV-2 has no established treatment and creating one is the work of years and many safety and efficacy trials. A faster path may be to repurpose existing drugs to potentially take advantage of their already-established safety, pharmacology and toxicology data. Drugs meant for other purposes could potentially be useful for fighting SARS-CoV-2 and could possibly be made available far more quickly than new drugs ever could be, since much of the research and testing has already been done. Below, we have summarized a series of publications that have researched the use of existing drugs for SARS-CoV-2, potentially foretelling the introduction of old pharmaceutical tools into a new toolbox in the not-too-distant future.
One way to identify existing drugs that may be useful in a new application is through microarray analysis. Smieszek et al. used Applied Biosystems GeneChip Human Genome U133 Plus 2.0 Arrays to identify compounds that can downregulate the expression of key proteases that SARS-CoV-2 exploits to enter cells. With this high-throughput analysis, Smieszek et al. identified amantadine, a drug already approved as a treatment for influenza and Parkinson's disease, as a possible way to reduce a subject's SARS-CoV-2 viral load due to its ability to downregulate the expression of the cathepsin L (CSTL) protease gene. Additional trials are necessary before amantadine can be used as a potential future treatment for SARS-CoV-2 infection, but this finding provides a promising place to start.
More targeted studies can also be effective. Caly et al. took a scientific look at ivermectin, an antiparasitic agent used to fight diseases caused by insects, mites, and nematode worms. Ivermectin has shown antiviral activity in the past, specifically via inhibiting a protein (the importin α/β1 heterodimer or IMPα/β1) that shuttles viral proteins into the nucleus. Many viruses rely on this protein one way or another, including other coronaviruses, therefore raising the possibility that ivermectin could potentially inhibit SARS-CoV-2 infection via the same pathway. Caly et al. tested the antiviral activity of ivermectin towards SARS-CoV-2 by infecting cells with SARS-CoV-2 and then exposing those cells to ivermectin. At various time points thereafter, they harvested cells and analyzed them by RT-PCR using Applied Biosystems TaqMan Gene Expression Assays and an Applied Biosystems 7500 Fast Real-Time PCR System, aiming to detect viral RNA. They found that ivermectin reduced the amount of viral RNA produced, indicating that its antiviral effects may inhibit SARS-CoV-2 replication, and that ivermectin did not show toxicity. Their work suggests ivermectin could potentially be useful to reduce the intensity of SARS-CoV-2 infections in the future.
Caly et al.'s approach suggests another lead: checking compounds that were used against another coronavirus that gained worldwide attention, SARS-CoV. Choy et al. took this approach, pre-treating cells with 16 compounds previously used against SARS-CoV and infecting them with SARS-CoV-2. After 48 hours, they performed RT-PCR to quantify viral loads using Applied Biosystems TaqMan Fast Virus 1-Step Master Mix. Choy et al. found that the antiviral drugs remdesivir, lopinavir, homoharringtonine and emetine dihydrochloride inhibited SARS-CoV-2 replication in the cells. Perhaps even more urgently, they observed that a few compounds currently in clinical trials for use against SARS-CoV-2 showed no activity against it at the doses they tested in cells. Exploring whether existing antivirals are effective or not against SARS-CoV-2 is a major step forward that may potentially lead to rapid approval of some existing antiviral drugs against the new virus in the future.
Plaze et al. tried something a little more unusual in their preprint publication. Observing that psychiatric hospitals in France had a lower incidence of SARS-CoV-2 infection than other facilities, and knowing that chlorpromazine, a common antipsychotic drug, has long been known to have antiviral properties, they analyzed the effects of various concentrations of chlorpromazine on monkey and human cells infected with SARS-CoV-2. They collected their data by harvesting the cells and performing RT-PCR analysis for the presence of SARS-CoV-2 RNA using an Applied Biosystems QuantStudio 3 Real-Time PCR System. Chlorpromazine showed the expected antiviral effect, presumably through its established pathway of inhibiting clathrin-mediated endocytosis. Indeed, chlorpromazine proved safer for human cells than monkey cells. Further research and trials are necessary to identify a potential SARS-CoV-2 use case for chlorpromazine.
These research studies show that repurposing existing drugs may be a promising avenue for potentially fast-tracking new options for the SARS-CoV-2 crisis, and that many candidates already exist within the world's expansive pharmacopoeia that can be studied. Future studies are required to show how many of these possibilities may be worth investigating in clinical research, but their mere existence already shows that old solutions are potentially very useful against new problems.
Learn more about our real-time PCR and whole-transcriptome profiling solutions for advancing your SARS-CoV-2 treatment research.
Explore additional SARS-CoV-2 research solutions from Thermo Fisher at thermofisher.com/coronavirus.
Read the papers
Featured Applied Biosystems Solutions
For research use only. Not for use in diagnostic procedures.