Next-generation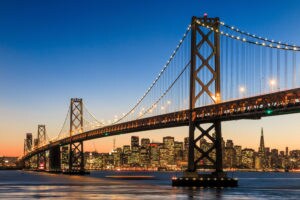 RNA sequencing (RNA-seq) has proven to be an extremely powerful technique for novel transcript discovery, fusion-transcript detection, splicing analysis, genome-binding protein mapping and gene expression profiling. With such a broad spectrum of applications, it's no wonder that RNA-seq has been instrumental in expanding ourdefinition of the transcriptome, broadening our knowledge of RNA expression, increasing our awareness of gene networks and ultimately advancing our understanding of human disease.
With this in mind, from April 26th to 28th, top scientists, bioinformaticians and business leaders from around the world will be coming together in my home town of San Francisco to attend RNA-Seq 2016, now in its fourth year running, to learn about and discuss the latest advances in RNA-seq applications. And we plan to be there!
What has us excited is how well Ion Torrent™ products address the needs of RNA researchers particularly when their research starts to focus on gene panels. Combine the scalability, speed, small sample input, and simple analysis solutions of our Ion S5™ Systems with the robust performance and flexible content of Ion AmpliSeq™ technology and you have an RNA analysis platform capable of analyzing the expression of tens of genes to over 20,000 genes (and everything in between) on a single platform and with a turn-key workflow that is accessible to any bench scientist.
Want to know more? Come join us on Wednesday, April 27th at 2:30pm as Kelli Bramlett, our RNA Sequencing Applications Team Leader, presents "RNA-Seq Simplified! Targeted NGS Approaches to RNA Analysis". Or simply drop by our booth should you have a question or want to chat about how Ion Torrent products can help propel your RNA analysis research. I, for one, look forward to seeing you there!
For Research Use Only. Not for use in diagnostic procedures