At Behind the Bench we've highlighted a few applications using Sanger Sequencing, including checking health supplements with the Consortium for the Barcode of Life project, applying Short Tandem Repeat fragment analysis by capillary electrophoresis to cheetah conservation efforts and easily verifying variants discovered using Ion AmpliSeq™ technology.  Here we'll give a broad overview of common Sanger sequencing by capillary electrophoresis applications.
Sanger Sequencing Application: de novo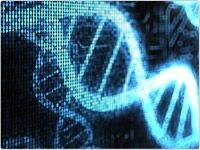 The de novo sequencing of genomes by Sanger sequencing (whether viral, bacterial or of higher organisms) laid the foundation of modern genomics today. The bacteriophage Phi X 174 was first genome sequenced by Fred Sanger in 1977. At 5,386 nucleotides, subsequent research into this bacteriophage cements its historical importance: Arthur Kornberg worked with this bacteriophage for more than 20 years, spawning a host of discoveries directly connected to his laboratory: Reiji Okazaki was his former post-doc, discovering the fragments that bear his name in the DNA replication fork. Kornberg and colleagues at Stanford University, Paul Berg and Peter Lobban, elucidated the functions of ligase, exonuclease, terminal transferase, and different polymerases. From this humble bacteriophage the principles of recombinant DNA technology were established, resulting in a biotechnology industry now valued at over two hundred billion US dollars worldwide.
Naturally since 1977 a whole host of model organisms were sequenced with the Sanger method by capillary electrophoresis, and the approach toward de novo Sanger sequencing has different dimensions of insert size, primer position, and insert geometry. In the simplest case, insert size can be on the lower end (less than a hundred bases to 1500 bases), and these random 'shotgun' fragments cloned into a plasmid vector, colonies picked and sequenced. A single read in the forward strand of 800 bases and the reverse complement strand from the opposite end of the insert of 800 bases will yield the entire insert.
For larger inserts (40kb for cosmid clones, 100kb to 300kb for Bacterial Artificial Chromosome [BAC] clones) these are propagated in an appropriate bacterial host, purified, and then further subcloned into sequencing plasmids. While this may seem redundant, by dividing genomes into subsets of BAC clones which are then further subcloned into sequencing vectors aids in the overall genome assembly and genome finishing effort.
As far as primer position, in the above examples with a small 500bp to 1500bp insert the sequencing primers reside just outside the insert sequence. For cosmid and BAC clones alternative primer sites can be determined for additional sequencing. Primers can be designed dependent on the end of the first read into the unknown insert sequence, in a technique known as Primer Walking. The new sequencing primer starts where the de novo sequence ends. Another method is to use a transposon to insert randomly into the cloned insert sequence, providing sequencing primer landing sites scattered throughout the insert.
Regarding primer orientation, a method developed in the 1990's is called paired-end sequencing, which primes separate sequencing reactions from both ends of the insert DNA molecule, and then ignores the unsequenced region in-between, which can be tens- to hundreds- of thousands of bases. The advantage of this approach is that with a fixed insert size (say 100kb), having unique 800 sequenced bases on both sides of an unknown insert are very helpful in matching where the overlaps occur.
Sanger Sequencing Application: Resequencing
Sequencing genes or genomic regions of an organism that has an established reference sequence is called resequencing, as this technique looks for variants within that organism responsible for particular phenotypes. Typically genes or regions are selected by multiple individual PCR amplifications, where the PCR primers will have a universal sequencing primer site, fused to gene- or region-specific bases for the region of interest to be amplified. The fusion primers are then annealed to the PCR product and subsequently sequenced using the dideoxy-nucleotide chain-terminating method.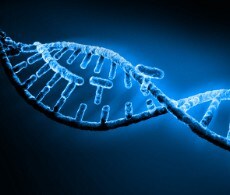 In cases of genes that are members of gene families, or have pseudogenes or paralogous genes, designing primers with a high level of specificity can be a challenge. A technique called nested PCR will use two sets of primers, with the outer pair producing an amplicon that may represent several highly similar regions, and then a dilution of that first amplification product into a second round of PCR with the inner primer pair designed to be highly discriminatory.
A common and useful application of Sanger sequencing is confirming the structure of plasmid clones, site-directed mutagenesis, and many other manipulations of DNA sequence.
Sanger Sequencing Application: Methylation
In the field of epigenetic modification, regulation of transcription occurs at several levels including at the level of microRNA/DICER complex formation knockdown of transcripts, at the level of histone modifications (acetylation and methylation of lysine and other amino acid residues) that affect DNA topology, and at the level of 5'-methyl Cytosine in CpG island and shore regions.
To study CpG methylation, bisulfite treatment of methylated cytosine-containing DNA will convert any non-methylated cytosine residue to uracil, while methylated cytosine remains unaffected by such treatment. When sequenced, the uracil residue is read as a thymine.
This approach is limited because it is not quantitative.
Sanger Sequencing Application: 16S Microbial Identification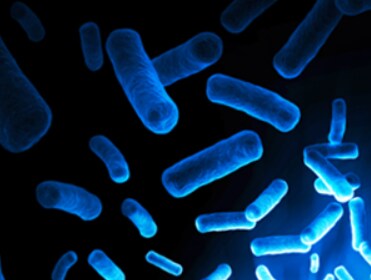 Unknown, cultured microorganisms (both bacteria and fungi) may be identified through their 16S ribosomal sequence in the case of bacteria, or the conserved D2 region of the 26S ribosomal sequence of fungi. By comparing the sequence to known organism sequence in the MicroSeqIDTM database, matching and phylogenetic relationship trees can be produced automatically, for over 1,700 bacterial and over 1,000 fungal species. The system is also flexible to accept proprietary or novel strain information.
Here is more information about our Sanger Sequencing workflow, and here is more information about MicroSEQTM Rapid Identification System.
Check out the whole Series:
Sanger Sequencing by CE 1: Foundations
Sanger Sequencing using CE 2: Fragment Analysis
Fragment Analysis using CE 3: Designing a 27-plex PCR
Sanger Sequencing by CE 4: Bioinformatics
Sanger Sequencing by CE 5: Sanger Sequencing Applications