The Predictive Genomics blog series provides perspectives on the use and impact of genetic risk screening & pharmacogenomics in clinical research. Predictive Genomics is powerful capability to study disease risk and understand drug response in order to focus health care resources on improving outcomes and managing costs. To talk with our team on implementing your genetic-based initiatives, please contact us or browse our predictive genomics solutions.
People are living longer, and pharmacogenomics research is yielding great opportunities to learn how to support more years of good-quality life through disease prevention. And yet, the elderly are historically underrepresented in genetic studies. Incorporating elderly populations into genotyping studies that encompass pharmacogenomics, acute and chronic diseases, lifestyle and environmental considerations, and deep ancestral analysis will enable valuable contributions to precision medicine. The ASPREE (Aspirin in Reducing Events in the Elderly) trial, the largest primary prevention aspirin study ever undertaken in healthy older people [1,2], aims to do just that. This project will generate much-needed evidence from older people to yield insights into how genetic factors may play a role in more effective therapeutic and prevention strategies as we age.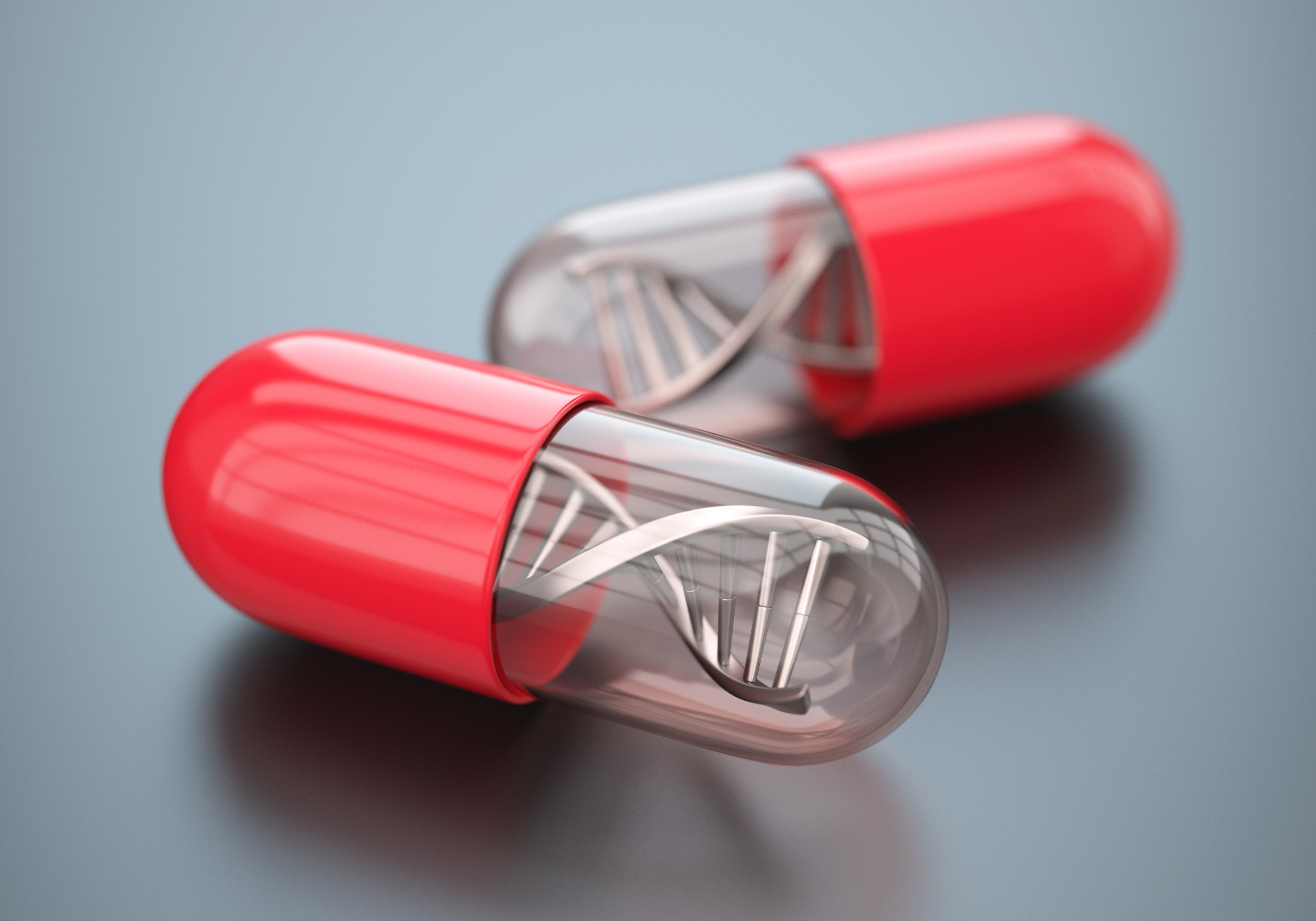 We can take daily use of low-dose aspirin off the list of preventive therapeutics. At least this is an early conclusion of the ASPREE study. Aspirin has been around for more than 100 years and is the most widely used of all preventive drugs. Many elderly people have been taking low doses of aspirin on the assumption that it will reduce the risk of heart attack and possibly other diseases, but this has never been proven. The outcome of the ASPREE study is extremely important, as it will lead to reconsideration of guidelines on the use of aspirin to prevent common conditions associated with aging.
During the course of the ASPREE study, blood and urine samples were collected from about 15,000 elderly participants. These are stored in the ASPREE Healthy Aging Biobank established at Monash University, in Melbourne, Australia.
Through a partnership project, the sample are now being genotyped at the University of New South Wales Ramaciotti Centre for Genomics. The samples are now available for researchers to use in a wide range of biomarker and genetic studies.
However, the project didn't stop there. If low-dose aspirin doesn't extend a healthy life span, what might? The ASPREE trial is expanding into a pioneering genome-wide association study (GWAS) to understand the genetic factors that contribute to wellness or disease in the elderly [3]. The genotyping data from the study will also be available to anyone who is investigating the pharmacogenomics of aspirin, as well as other diseases that are common in the elderly such as dementia, stroke, cancer, and depression.
Curated content for the ASPREE study
Besides actionable pharmacogenomics content, the funding conditions of the ASPREE study required that the genotyping array include content that would cover a mixture of samples from both Australian and American ancestry. The research team also required coverage for the range of diseases that would be included in the study. The team worked with Thermo Fisher Scientific to select the latest Applied Biosystems™ Axiom™ Precision Medicine Diversity Array (PMDA), with over 850,000 variants tailored for the ASPREE study objectives and other precision medicine, polygenic risk scoring, and direct-to-consumer applications.
Isolating direct associations of individual responses to a widely used over-the-counter drug like aspirin is especially challenging. Most healthy people (such as those in the ASPREE cohort) who are taking aspirin for any reason will continue their daily lives as usual. Unless instructed otherwise, they will eat what they want, exercise as usual, smoke if they want to, get colds and injuries, and travel. The Axiom PMDA includes variants that enable researchers to incorporate lifestyle and environmental conditions such as allergies, addiction, obesity, and skin conditions into their genotyping studies.
Pharmacogenomic variants are a vital component in any genotyping study that incorporates the impact of medications. The Axiom PMDA enables these studies with extensive, validated pharmacogenomic content including markers from Clinical Pharmacogenetics Implementation Consortium (CPIC) guidelines, the Pharmacogenomics Knowledgebase (PharmGKB), drug-associated human leukocyte antigen (HLA) genes, and ADME-associated genes.
To enable the study to focus on the effects of aspirin on cardiac health, Thermo Fisher expanded the number of disease markers on the Axiom PMDA to include risk variants not just for heart attack, but also for stroke and anemia. In addition to the acute cardiac conditions for which low-dose aspirin is often prescribed, the Axiom PMDA also includes variants for other diseases that are associated with aging such as Alzheimer's disease, Parkinson's disease, and certain types of cancers, as well as variants for other conditions associated with the blood such as gastric and blood cancers, hematological disorders, maternal–fetal incompatibility, and rare blood typing.
While meeting the ASPREE requirement for Australian and American ancestry, Thermo Fisher also incorporated autosomal markers into the Axiom PMDA that provide balanced coverage and enable deep ancestry analysis for multiple populations. As the general population becomes more interested in and educated about their personal genomics, these features will be particularly important for genotyping tests that go beyond ancestry to provide medically relevant information to consumers.
Understanding the genetics of a healthy, long life
We spoke with Dr. Paul Lacaze, the head of public health genomics at Monash University and a leading member of the ASPREE study team, about the ASPREE genotyping project. His goal for the project is to identify genetic markers associated with a positive or negative response to medicinal therapies. Dr. Lacaze says, "There is a big opportunity for us to look at people's underlying pharmacogenotypes and correlate that with the prescription drug information that we have collected on people every year for up to seven years as they are prescribed new drugs and potentially have adverse drug reactions. We can then correlate those together to look at the frequency of meaningful or actionable pharmacogenetic variation alongside real drug prescription data."
The ASPREE genetic analysis study aims to gather as much genetic information about the trial participants as possible. The information revealed through the study, the specimens in the ASPREE Healthy Ageing Biobank, and the Axiom PMDA are tremendous resources for pharmacogenomics researchers. Together, they offer incredible opportunities to investigate genetic factors that impact aging. The resulting pharmacogenomic insights may lead to therapies that will maximize the benefits, minimize the risks, and ultimately improve outcomes for the ASPREE study participants and older people in general.
We also have other stories on genotyping strategies adopted by other researchers, and if you'd like to get your technical questions answered, just reach out to Thermo Fisher.
References
    ASPREE Trial website. https://aspree.org/aus/
    McNeil JJ et al. (2018) Effect of aspirin on disability-free survival in the healthy elderly. N Engl J Med379:1499–1508. doi: 10.1056/NEJMoa1800722.
    UNSW Media/Monash University (2018) UNSW scientists to analyse 15,000 DNA samples from landmark aspirin trial. https://newsroom.unsw.edu.au/news/science-tech/unsw-scientists-analyse-15000-dna-samples-landmark-aspirin-trial