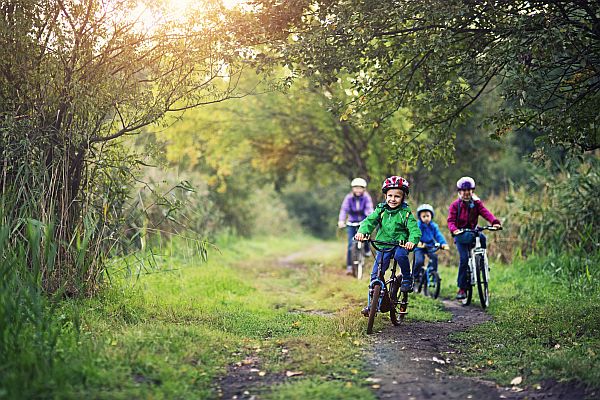 Recent developments at the federal level are beginning to signal that the long-awaited era of precision medicine is steadily making its way into mainstream healthcare. Reports of newly approved targeted therapies and companion diagnostics designed to more quickly and efficiently match the right patient to the right drug at the right time are now becoming more commonplace. This is the result of years of diligent research and relentless advancements in cutting-edge technology.
In no other field of medicine are these life-changing advancements more prevalent than in the treatment of cancer, a complicated disease with the devastating ability to resist therapies or reoccur, even after it has been put on its heels. While a diagnosis of cancer at any age is difficult to accept, it's particularly disheartening when children and young adults are afflicted with this disease. Sadly, one in 285 children born in the U.S. this year alone will be diagnosed with cancer before their 20th birthday.
We're committed to helping turn the table on those odds through the development of next-generation sequencing (NGS)-based technologies that can advance cancer research in the lab. To that end, Thermo Fisher recently launched its Oncomine Childhood Cancer Research Assay, a comprehensive NGS panel developed in collaboration with Children's Hospital Los Angeles that specifically targets mutations associated with pediatric and young adult cancers.
Concurrently, we also announced the International Childhood Oncology Network, a platform on which the global academic and clinical researcher community can collaborate by sharing data, best practices and experiment protocols. This can help drive deeper understanding of childhood cancers using the Oncomine Childhood Cancer Research Assay as a standardized NGS solution.
These tools are the newest additions to our broad portfolio of Oncomine assays that enable clinical research in applications ranging from solid tumor analysis and immuno-oncology to heme and liquid biopsy. The driving force behind our development efforts is to one day help improve lives for patients in the clinic. We are already seeing cancer survival stories made possible with the help of NGS.
To commemorate National Brain Cancer Awareness Month in May, I'd like to share Maddie Pagel's story with you. Maddie has overcome incredible odds after she was diagnosed with choroid plexus carcinoma, a very rare and aggressive pediatric brain tumor when she was just 4 months old. After a second round of chemotherapy failed two years later, her team of doctors at the Helen Devos Children's Hospital in Grand Rapids, Michigan designed a molecular-guided therapy clinical trial in which DNA and RNA sequencing data guided them to a targeted combination of oral medications for Maddie.
Today, Maddie is a curious and vivacious 7-year-old who loves gymnastics and playing dress-up. I invite you to watch Maddie's incredible precision medicine story here.
As research and technology continue to move steadily ahead, and the path to the clinic widens, it is our hope that stories like Maddie's will be more common, not the exception.
Joydeep Goswami
President, Clinical Next Generation Sequencing and Oncology