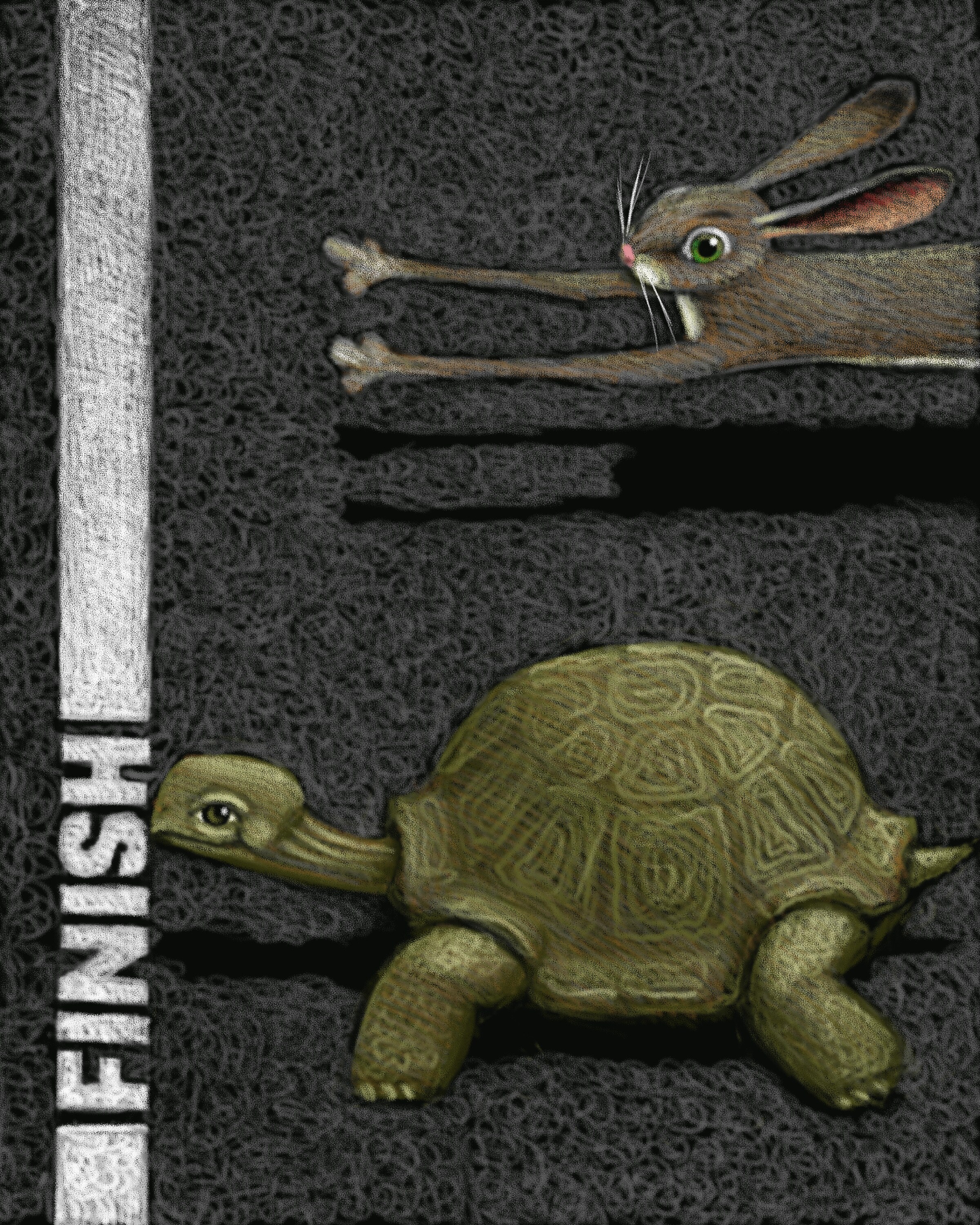 The Y chromosome STR kit is a forensic tool that provides extra information for human identification, relationship testing, ancestry identification, etc. In general, the more Y-STR loci added to a Y-STR haplotype, the higher the discriminating power of the haplotype. The YfilerTM Plus PCR Amplification kit was developed to increase this discriminating power compared to the Yfiler PCR Amplification kit, particularly by adding seven "rapidly mutating" and highly informative Y-STR loci (i.e., DYF387S1a/b, DYS449, DYS518, DYS570, DYS576, and DYS627). The concept of "rapidly mutating" Y-STR loci was brought by Ballantyne et al. [1] to "yield high-resolution paternal lineage differentiation and provide a considerable improvement compared to Yfiler." On the other hand, rapidly mutating Y-STR loci also bring higher chances of mutation among the same male lineage. Therefore, there have been concerns about using rapidly mutating Y-STR loci for forensics, as well as questions about how to interpret the Y-STR haplotype matching.
Some in the forensic community have suggested separate Y-STR loci into two groups, slowly mutating vs. rapidly mutating, which may make results easier to interpretation. However, the Y-STR loci are linked or dependent, and separating them during interpretation may lead to overstating the evidence, for example if two groups are later treated as independent evidence and combined together.
If we look back at the birth of the concept of "rapidly mutating" Y-STR, there is no clear definition or threshold on what is "rapidly mutating" vs. "slowly mutating." Generally, the community believes the seven loci with higher mutation rates are rapidly mutating and all other Y-STR loci are slowly mutating. In other words, we roughly define 1 × 10-3 as the threshold to separate these two groups.
However, if we look at the mutation rates of these loci (Table 1), the slowest rapidly mutating locus (i.e., DYS449) mutates only 1.5 times faster than the fastest slowly mutating locus (i.e., DYS458), and many slowly mutating Y-STR loci have mutation rates very close to that of DYS458. Within the rapidly mutating loci, the fastest mutating locus (i.e., DYS518) only mutates 1.5 times fastest than the slowest rapidly mutating locus (i.e., DYS449). In contrast, the fastest slowly mutating Y-STR (i.e., DYS458) mutates 17.6 times faster than the slowest slowly mutating Y-STR (i.e., DYS438). Those "slowly mutating" loci have much higher variance compared to "rapidly mutating" loci in terms of mutation rates.
Table 1. The sorted mutation rates of Y-STR loci. Data are from YHRD.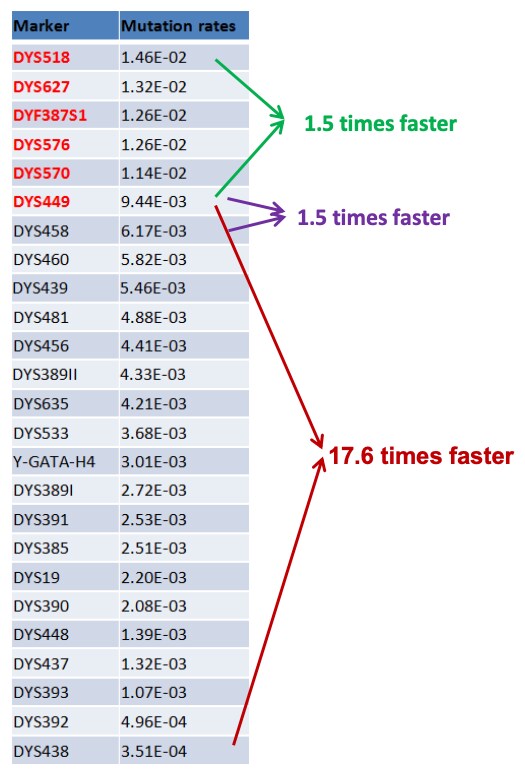 Nevertheless, because of the high discriminating power of the newly added loci, the Yfiler Plus PCR Amplification kit significantly improves the tool's capability to differentiate the male lineages, as well as the males within the same lineage. Eventually, it may help solve more forensic cases.Apparently, the traditional definition of "rapidly mutating," if there is one, cannot precisely describe the mutation rate variance among the Y-STR loci. Therefore, any interpretation separating "rapidly" and "slowly" mutating loci may not be a good idea, and interpretation should treat the whole Y-STR haplotype as one giant locus. The concept of "rapidly mutating" is more for historic reasons to compare to the loci in Yfiler, but it's not necessarily a scientifically sound concept for Y-STR haplotype interpretation.
Reference:
1. Ballantyne, K.N., Keerl, V., Wollstein, A., Choi, Y., Zuniga, S.B., Ralf, A., Vermeulen, M., de Knijff, P., Kayser, M. (2012). A new future of forensic Y-chromosome analysis: Rapidly mutating Y-STRs for  differentiating male relatives and paternal lineages, Forensic Sci. Int. Genet., 6208–6218.
For research, forensic, or paternity use only. Not for use in diagnostic procedures.