Scientists looking into a new qPCR machine face a recurring question: whether to get a computer to attach to it. Typically, qPCR machines and other laboratory devices are run from attached PCs, even though the interfaces built into these machines can be used to operate them. Both having and not having a computer attached to a qPCR machine have their advantages, and choosing between these possibilities depends on a particular lab's needs and on the qPCR machine they choose.
Why get a computer with my qPCR machine?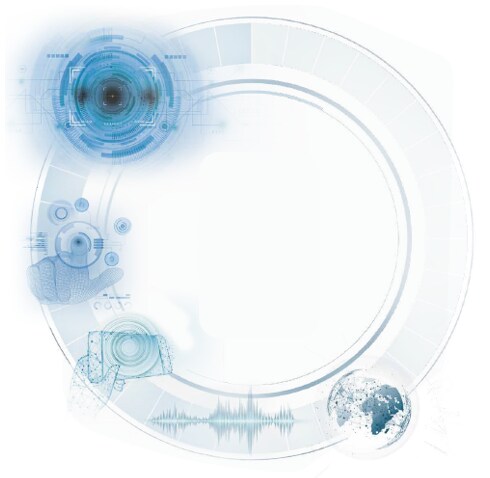 The case for an attached computer is easy to make. Computers create the possibility of entering run specifications and programs from a device with a full-size monitor, keyboard and mouse, rather than a small touchscreen or an LCD panel with buttons. Often, PCs are more responsive than built-in interfaces, or provide more advanced methods for saving and reusing common programs. PCs also enable automation, which can be difficult to integrate into a workflow without a computer, and may be necessary for compliance with Title 21, Part 11 of the United States Code of Federal Regulations and other rules regarding the generation and signing of electronic records related to one's data. Note that systems designed "for research use only" enable researchers to use 21 CFR Part 11, but do not directly support compliance.
An often-underrated aspect of having a computer attached to a qPCR machine is how much easier it is to access machine output, which can be displayed directly on the same computer used to enter device settings or even exported on the spot in a processing-ready format. Particularly in a small lab or one with limited network connectivity, exporting data to an attached PC can be much more useful than trying to connect a device to a cloud or network for data storage, and it is almost guaranteed to be easier than accessing that same data on an attached touchscreen meant for input. Perhaps the simplest perk of having a computer attached to one's qPCR machine is the most obvious: it means there is a computer in the lab, which most labs need, whether or not that computer is also used for running a qPCR machine.
Why would I not need a computer with my qPCR machine?
None of these benefits mean that a dedicated, separate computer is a necessary part of every lab's qPCR process. With the right network connectivity, a computer elsewhere in the lab can serve this role; it could even be a computer the lab already has, which obviates the need for a new one dedicated specifically to running one's qPCR experiments. This switch can be facilitated with laboratory information management software (LIMS) and similar programs that bring the same functionality one can expect from a directly attached computer to any computer with the right permissions. Cloud-based data storage methods, similarly, enable networked qPCR machines to export their data to remotely accessible storage sites for holding and processing. The easier it gets to network qPCR instruments, the less necessary a directly connected computer is.
There are also good reasons not to get a dedicated qPCR computer. Computers take up space, which can be at a premium on laboratory benches. In a lab that already has a computer, another one may not contribute enough to justify its footprint, especially if it is not strictly necessary for running the qPCR machine. Computers cost money, and not getting one means avoiding that cost. A dedicated computer provided by a vendor is of a fixed configuration, and most likely under warranty only as long as it remains within the vendor-supplied configuration, limiting the machine's flexibility. For laboratories using Apple devices or open-source operating systems, a new, vendor-supplied device may not match existing workflows and software preferences, creating compatibility issues. A new computer will also have to be kept up to date with software updates, antivirus tools and more, imposing the costs of time, energy and money on the lab's IT services.
The Applied Biosystems QuantStudio 6 and 7 Pro Real-Time PCR Systems provide additional standalone functionalities that might make a separate computer for qPCR superfluous for some users. These systems feature an interactive 12.1-inch touchscreen interface, intuitive software, built-in templates and remote access to one's data via the Connect cloud-based platform. Effectively, the QuantStudio 6 and 7 Pro have computers built into them, dramatically reducing their footprints and enabling them to support secondary analysis on the devices, while remote data access allows scientists to perform data analysis anywhere. With a touchscreen comparable to a small computer monitor, entering run specifications and plate layouts is easier than ever, all without a separate PC.
Ultimately, whether to get a PC to go with and run one's qPCR machine comes down to each lab's individual requirements—either option might be the one your laboratory needs.
For research use only. Not for use in diagnostic procedures.