This year, 3.5 million people spent 4.7 million hours (that's almost 9 years) watching all the ThermoFisher Scientific videos on YouTube.
It's always strange realizing that the new year is right around the corner. With all the videos released this year, let's take a walk down memory lane and look at the most popular videos of 2015
1. Ion S5™ Sequencer Demo Video – Watch video
Thermo Fisher Scientific recently announced their new sequencer, the Ion S5™ Sequencer. The demo video, shows how simple the Ion S5 System is to setup. First, the video walks through initialization, a quick 30 minute process that gets the system ready for sequencing. Followed by a quick swap of the old chip used for initialization with the chip with your sample, loaded during an Ion Chef™ System run. As far as speed on the Ion S5 System is concerned, sequencing is fast – allowing you to complete a run in as little as two hour thanks to the semiconductor sequencing technology.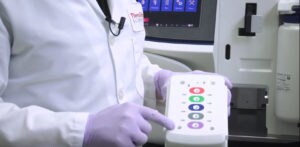 2. "S is for" – Watch video
With the launch of the Ion S5™ Sequencer, did you ever wonder what the "S" in Ion S5 stands for? I am sure we have our own ideas, but at the end of the day, I think for us all, it stands for Sequencing for all. Check out what else "S" stand for in our "S is For" video.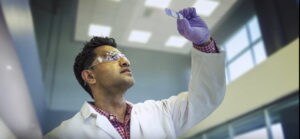 3. How Does Sanger Sequencing Work? | Seq It Out – Watch Video
How Sanger Sequencing works is a question that helps us understand one of the most powerful technologies to date; Sequencing. Although the method is over 40 years ago invented by Dr. Frederick Sanger in the mid-70s, it is a method that is widely used today in research to study DNA and RNA. The How Does Sanger Sequencing Work? video from our Seq It Out video series helps answer this question and others related to capillary electrophoresis sequencing and next generation sequencing, helping new researchers understand sequencing.
4. iBind™ Flex Western System Demo – Watch video
Having trouble with your western blots? The iBind Flex Demo video walks you through the iBind™ Flex Western System. This system offers automated western blot processing and can accommodate various blot formats including midi, mini, and vertically cut strips. Compared to manual methods, the iBind Flex Western System requires less primary antibody, enables reproducible results and is compatible with downstream detection protocols. This step by step demo demonstrates how this flexible system can help you run your western blots with ease.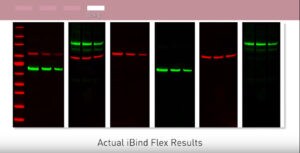 5. Cracking Cancer's Code | Ion S5 Customer Story – Watch video
In this video, Dr. Jean Francois Laes describes his experience using the new Ion S5™ Sequencer to study the different mechanisms of cancer. Dr. Laes feels that continuing to study cancer will open the door to understanding cancer and will help move the world closer to the ideal world, a world where cancer can be cured. With the new Ion S5 Sequencer, Dr. Laes is able to use small amounts of material and get the research result within days with very little hands on time.
As we prepare to welcome 2016, let us know what you think about our videos or if there's a topic or kind of video you'd like to see more of. We are keenly looking forward to your messages.