"At noon on October 16th, 2002 as I loaded my 8 month old son and 3 year old daughter into our minivan, I was ambushed from behind by a complete stranger who had been hiding in the bushes behind my car at the church. He stripped the keys from my hand, started the engine and then asked me if I believe in God. When I answered yes, his response was, "good, then you are going to forgive me for what I am going to do to you and your kids today." My heart sank as he drove out into the Everglades. That day he beat me, terrorized my children and raped me at knife point four separate times. Each time he raped me, my children were forced to sit just feet from me and watch every sick minute of the attacks. He told me that he had done this to many women and children and never been caught. He was careful to shave off all of his body hair, burn off his fingerprints and "dispose of the DNA" from the rapes in a way that it could never be recovered."
This is the story of Julie Weil facing a serial rapist 14 years ago, in a church parking lot near Miami, USA.
According to World Bank data, women aged 15-44 are more at risk from rape and domestic violence than from cancer, car accidents, war and malaria [1]. In the US for instance, every 2 minutes a female is sexually assaulted. Every 8 minutes, that victim is a child. Meanwhile, only 6 out of every 1,000 perpetrators will end up in prison [2].
Problem understanding the true extent of the crisis
One of the issues with understanding the true extent of the problem is reporting. It is very difficult to collect accurate statistics to determine the true scope of this issue. First off, the definition of sexual assault is inconsistent, differing between government health organizations, law enforcement, legal professionals, and health providers [2]. For example, until 2012, the FBI considered rape a crime solely committed by men against women, but that has since been updated [3]. Legally, lack of consent is key to the definition of rape, but the definition still remains unclear across countries and organizations.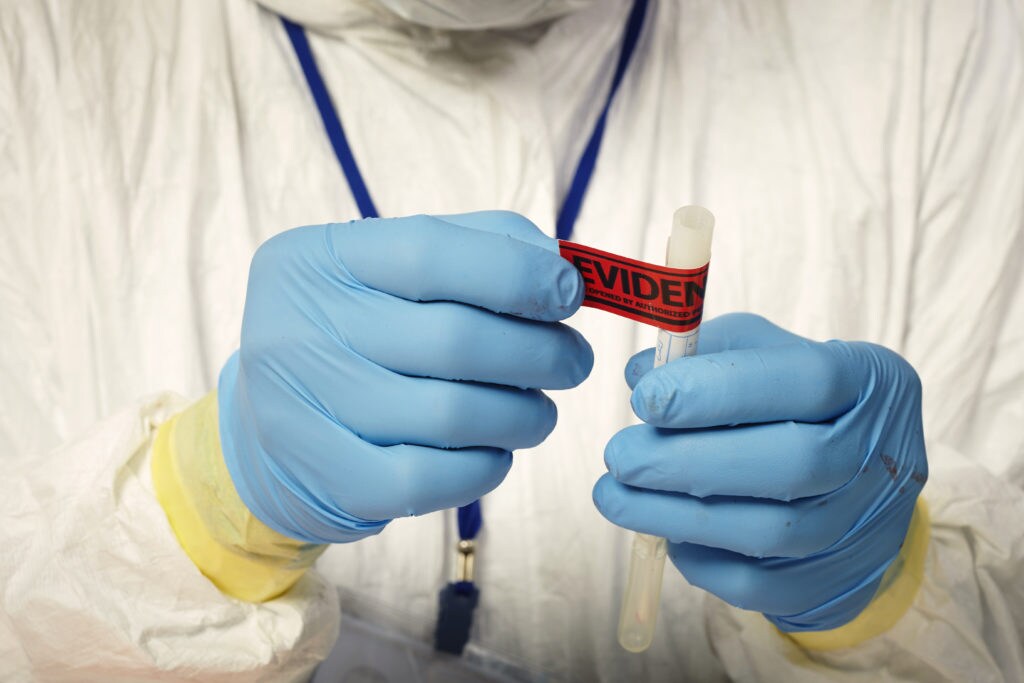 Secondly, the rates of reporting, recording, prosecution, and conviction make it difficult to accurately measure. In some parts of the world, rape is very rarely reported due to the social stigma cast on rape victims. Also, most reporting is limited to male-female forms of rape [2,4]. Once the crime is reported, a sexual assault kit (SAK) may be used to collect evidence. The kits consist of swabs, white sheets, plastic bags, and other items that can be used to preserve any bodily fluids or hair [4]. Semen confirmatory tests do not help identify the perpetrator and a DNA profile is necessary for identification [4]. As cases of sexual assault arise, forensic investigators may be able to solve these cases by analyzing a DNA sample from the victim and/or sample(s) from the crime scene and generating a profile for the male perpetrator. This can then be matched against a suspect, whose DNA sample is analyzed. If the perpetrator is unknown, they may compare the DNA profile from the victim's sample against a regional or national DNA database. This way, they can identify suspects that the victim doesn't know or isn't familiar with [5].
But with all this technology at hand – how is it possible that in the US, only 6 out of every 1,000 perpetrators end up in prison?
Sexual assault backlog situation in the United States
Part of the problem lies with the tens (and maybe even hundreds) of thousands of untested sexual assault kits (SAK), which today is one of the biggest obstacles to solving crimes of sexual assault [6]. Although it is unclear how many unanalyzed SAKs are there in the United States. Part of the reason for these unanalyzed samples is the fact that DNA-based forensic analysis was not widely used until the late 1990s [7].
Another important reason for the backlog is that sexual assault samples are among the most difficult sample types. Samples collected from female victims may contain very low amounts of male DNA and male cells are often mixed with female cells [8]. These samples also contain materials that may inhibit PCR reactions making it difficult to amplify the sample, all these factors make it difficult to get an STR (Short Tandem Repeat) profile of the criminal [8]. Y-STR analysis is a better alternative, as it only targets male DNA in the mixed sample [8].
Considering the sheer volume of sexual assault kit samples and varying quality, there is light at the end of the tunnel. There is technology that can help forensic scientists decide what samples need to be processed down the sexual assault analysis pipeline and which ones don't, allowing forensic laboratories to more rapidly process SAK samples and therefore help to assist in decreasing overall SAK turnaround times and backlogs.
A workflow to help with sample processing and analysis
Holt et al describe a sample processing protocol for DNA-based Y-Screen assay to assess swab evidence from SAKs to rapidly detect the presence of male DNA [9]. The Applied Biosystems™ Quantifiler™ Trio kit can be used upfront for Y-screening to determine whether there is male DNA present in the sample. If a piece of evidence contains male DNA, DNA can then be extracted and amplified. The Quantifiler Trio can again be used for quantification to gauge the amount of male versus female DNA present in the sample. Based on the amount of male DNA present, either the Applied Biosytems™ GlobalFiler™ or Applied Biosystems™ Yfiler™ Plus kit can be used to amplify DNA. While the Globalfiler kit contains the CODIS core loci and offers a high discriminatory power to uniquely identify individuals, the Yfiler Plus kit can be particularly useful in cases with low amounts of male DNA. Ballantyne et al (2013) tested these kits and evaluated post-coital samples and samples containing high amounts of female DNA [8]. Their results showcase the utility of these kits and the sexual assault workflow, highlighting a robust, highly sensitive, and fast method for assessment of DNA in samples and improved Y-STR amplification system to help profile these complex and difficult samples.
Complex cases with multiple suspects
Very often forensic scientists encounter cases where a victim may have been assaulted by several perpetrators. In such cases, standard preferential lysis protocols are unable to distinguish between sperm DNA from different donors. Feng et al looked into a similar case where there were multiple suspects [10]. The team isolated single sperm cells from a vaginal swab mixture, using laser cut microdissection, and because STR profile for semen mixture of more than two contributors can be challenging, the team analyzes Y-STR markers using the Yfiler kit [9]. They then amplified the DNA using an Applied Biosystems™ 3500xl genetic analyzer and were able to identify three Y haplotype markers, which matched to three perpetrators. Feng et al present a unique single sperm cell Y-STR analysis that may help analyze multi-donor semen mixture samples [10]. In the case where there is a need to differentiate between male relatives, rapidly mutating Y-markers contained in a Y-STR chemistry such as Yfiler Plus can be very useful. Gopinath et al shed light on the utility of the rapidly mutating Y-STR markers included in the YFiler Plus kit to help distinguish between related males [11,12].
With limited resources on-hand, implementation of an efficient workflow is critical for forensic laboratories. Speeding up the process by using Y-Screening
techniques and then testing for Y-STR markers, would help solve future cases faster and can help in adding DNA profiles of sex offenders into criminal databases. Every time a DNA profile is added to a regional and/or national database, it increases the chances of catching a criminal.
For Julie Weil, the ordeal of finding her perpetrator was over in 4 months from the day the crime occurred. A tiny piece of the rapist's DNA was found on Weil's shirt. When police were called to a separate domestic violence scene involving the suspect, his DNA matched Weil's shirt and several rape cases before hers. He received 7 life sentences plus 15 years for what he had done to Julie alone. While Julie is fortunate to find justice, there are thousands of other victims still awaiting the day they can see their perpetrator behind bars.
For more information:
Be sure to watch this video where Dr. Franz Neuhuber, Head of Forensic Molecular Biology Department at University of Salzburg, Austria shares details of an attempted rape case that prompted the lab to adopt Y-STR analysis. Also, read more about the sexual assault casework workflow here
References:
1] Violence Against Women. (2011): n. pag. Endviolence.un.org. UN Department of Public Information, Nov. 2011. Web. 20 July 2016.
2] Sexual Assault Statistics | RAINN. Rape, Abuse & Incest National Network, n.d. Web. 20 July 2016.
3] Crime in the United States 2013 – Rape. FBI. U.S. Department of Justice, 2013. Web. 20 July 2016.
4] McDonald, Karl M. DNA Forensic Testing and Use of DNA Rape Kits in Cases of Rape and Sexual Assault. Forensic Magazine. N.p., 26 Jan. 2015. Web. 20 July 2016.
5] The Importance of DNA in Sexual Assault Cases | RAINN. Rape, Abuse & Incest National Network, n.d. Web. 20 July 2016.
6] Addressing the Rape Kit Backlog | RAINN. Rape, Abuse & Incest National Network, n.d. Web. 20 July 2016.
7] Untested Evidence in Sexual Assault Cases. National Institute of Justice, 18 Mar. 2016. Web. 20 July 2016.
8] Ballantyne J, Hanson E, Green R, Holt A, Mulero J: Enhancing the sexual assault workflow: testing of next generation DNA assessment and Y-STR systems. Forensic Sci Int Genet Suppl Ser 2013, 4:e228–e229
9] Holt, Allison, Sheri Olson, Michele Marfori, and Denise Yong Ning Oh: A DNA-Based Screening Assay to Streamline Sexual Assault Sample Processing. American Laboratory 2015, Web. 20 July 2016
10] Feng L, Xu C, Zeng X, Zhang H, Yang F, Li W, Tu Z, Li C, Hu L: Y-chromosomal haplotyping of single sperm cells isolated from semen mixtures – a successful identification of three perpetrators in a multi-suspect sexual assault case. Croat Med J 2014, 55(5):537-541
11] Gopinath S, Zhong C, Nguyen V, Ge J, Lagace RE, Short ML, Mulero JJ: Developmental validation of the Yfiler(R) Plus PCR Amplification Kit: An enhanced Y-STR multiplex for casework and database applications. Forensic Sci Int Genet 2016, 24:164-175
12] Oefner PJ: What identity crisis? Rapidly mutating Y-STRs facilitate differentiation of males. Hum Mutat 2014, 35(8):v
For Research, Forensic, or Paternity Use Only. For licensing and limited use restrictions visit: thermofisher.com/HIDlicensing